A 2018 systematic review and meta-analysis in the British Journal of Sports Medicine included 69 randomized controlled trials that examined the use of a variety of dietary supplements in patients with knee, hip and hand osteoarthritis.4 Only three of these trials evaluated turmeric specifically. Only 10% of studies were judged at "low risk of bias," and 64% were funded by pharmaceutical companies. That said, turmeric had a moderate effect on short-term-pain- and physical function-based visual analogue scales, with standard mean deviations of -1.19 and -1.13, respectively. In comparison, studies of glucosamine and chondroitin—supplements widely used by many osteoarthritis patients today—showed no benefit over placebo.
You Might Also Like
Explore This Issue
November 2018
Also By This Author
Safety Profile
As studied to date, turmeric is generally safe to ingest. At extremely high doses (upward of 8,000 mg daily), patients may experience gastrointestinal upset or bleeding, especially if on concomitant anticoagulation. Doses used in arthritis have typically not exceeded 2,000 mg daily, and this dose has not caused significant adverse effects.5
ADVERTISEMENT
SCROLL TO CONTINUE
Some debate exists as to the bioavailability of curcumin; ingesting curcumin as a cooked ingredient in hot food, with a fatty meal or with black pepper (piperine) may enhance absorption.
The Bottom Line
So what do I tell my patients when they ask? I tell them studies have demonstrated anti-inflammatory and anti-oxidative properties of turmeric. We need more data to determine if it is truly effective for joint pain, but it is generally safe and may be worth trying as an adjunctive therapy.
ADVERTISEMENT
SCROLL TO CONTINUE
I recommend a total daily dose of 1,000 to 2,000 mg of curcumin, which is equivalent to about five to 10 teaspoons of turmeric spice. I encourage patients to read package labels if they are purchasing curcumin supplements to confirm that no extraneous ingredients have been added.
When possible, they should look for a seal from U.S. Pharmacopeia (USP), NSF International, ConsumerLab.com or UL. For a fee paid by the supplement manufacturing company, these organizations work to certify that supplements contain the amount of product advertised and are not contaminated with toxic substances (e.g., arsenic, lead).
Moving forward, larger clinical trials are needed to determine if turmeric is truly effective for the treatment of arthritis. It may be worthwhile to examine turmeric in combination with other interventions, as well as the effect of different doses and bioformulations of curcumin.
ADVERTISEMENT
SCROLL TO CONTINUE
In a digital era where false information abounds, a few minutes to discuss the benefits (if any) and risks of supplements with our patients can be of paramount importance to their health and well-being.
---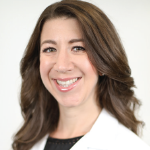 Samantha C. Shapiro, MD, completed residency and fellowship training at the Johns Hopkins University School of Medicine in Baltimore. She is now an assistant professor of medicine at Dell Medical School at the University of Texas at Austin, where she is serving as the inaugural rheumatologist at the school.
References
Peddada KV, Peddada KV, Shukla SK, et al. Role of curcumin in common musculoskeletal disorders: A review of current laboratory, translational, and clinical data. Orthop Surg. 2015 Aug;7(3):222–231. doi:10.1111/os.12183.
Kuptniratsaikul V, Dajpratham P, Taechaarpornkul W, et al. Efficacy and safety of Curcuma domestica extracts compared with ibuprofen in patients with knee osteoarthritis: A multicenter study. Clin Interv Aging. 2014 Mar 20;9:451–458. doi:10.2147/CIA.S58535.
Daily JW, Yang M, Park S. Efficacy of turmeric extracts and curcumin for alleviating the symptoms of joint arthritis: A systematic review and meta-analysis of randomized clinical trials. J Med Food. 2016 Aug;19(8):717–729. doi:10.1089/jmf.2016.3705.
Liu X, Machado GC, Eyles JP, et al. Dietary supplements for treating osteoarthritis: A systematic review and meta-analysis. Br J Sports Med. 2018 Feb;52(3):167–175. doi:10.1136/bjsports-2016-097333.
Turmeric. National Center for Complementary and Integrative Health. Updated Sep 2016.