---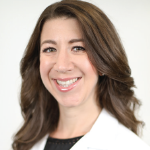 Samantha C. Shapiro, MD, completed residency and fellowship training at the Johns Hopkins University School of Medicine in Baltimore. She is now an assistant professor of medicine at Dell Medical School at the University of Texas at Austin, where she is serving as the inaugural rheumatologist at the school.
References
Peddada KV, Peddada KV, Shukla SK, et al. Role of curcumin in common musculoskeletal disorders: A review of current laboratory, translational, and clinical data. Orthop Surg. 2015 Aug;7(3):222–231. doi:10.1111/os.12183.
Kuptniratsaikul V, Dajpratham P, Taechaarpornkul W, et al. Efficacy and safety of Curcuma domestica extracts compared with ibuprofen in patients with knee osteoarthritis: A multicenter study. Clin Interv Aging. 2014 Mar 20;9:451–458. doi:10.2147/CIA.S58535.
Daily JW, Yang M, Park S. Efficacy of turmeric extracts and curcumin for alleviating the symptoms of joint arthritis: A systematic review and meta-analysis of randomized clinical trials. J Med Food. 2016 Aug;19(8):717–729. doi:10.1089/jmf.2016.3705.
Liu X, Machado GC, Eyles JP, et al. Dietary supplements for treating osteoarthritis: A systematic review and meta-analysis. Br J Sports Med. 2018 Feb;52(3):167–175. doi:10.1136/bjsports-2016-097333.
Turmeric. National Center for Complementary and Integrative Health. Updated Sep 2016.