Q: What do you hope to say about the rheumatology field and your work at the end of your career?
You Might Also Like
Explore This Issue
January 2018
Also By This Author
A: Rheumatology is a complex field and there is a lot unknown. My doctoral studies research findings are novel, but more research is required to find effective therapies at an affordable cost.
ADVERTISEMENT
SCROLL TO CONTINUE
Outstanding Student in Rheumatology Award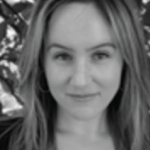 Vanessa Delisle, MSc, PhD
Research Assistant, Department of Psychiatry, Jewish General Hospital in Montreal, Quebec, Canada; PhD, Counselling Psychology, McGill University, Montreal, Quebec, Canada
Background: Dr. Delisle's work on those diagnosed with and living with scleroderma or systemic sclerosis (SSc) is so impressive she's already winning awards, but it's the patients who impress her. "The more opportunities I had to interact with SSc patients, the more I was impressed by the tremendous challenges they faced and the initiative and determination many of them have shown in starting their own grassroots support groups," she writes in her award statement. "I was also impressed by the lack of research and professional support patients had in their attempts to develop their own support networks. Because there's no training or support for support-group leaders, many of their efforts are not sustainable, and many patients can't access support groups at all."
ADVERTISEMENT
SCROLL TO CONTINUE
See a need, fill a need, as the saying goes. Dr. Delisle earned a master's in psychiatry at McGill University in Toronto in 2012, and wrapped up her doctoral degree there this year. She has authored or co-authored 11 peer-reviewed publications related to SSc, and she's presented at national and international conferences. Her graduate training received funding from the Arthritis Society, the Canadian Institutes for Health Research and the Fonds De Recherche Santé-Québec. She also won a microgrant from the Rare Disease Foundation.
Her research has focused on the benefits and barriers of taking part in rare disease support groups, and reviewed whether training programs for the patient leaders of such groups improve the competency of those facilitators, or the experience of group members.
"I found an absence of evidence on these programs, which underlies the importance of the work I've done throughout my doctoral studies on support groups," Dr. Delisle writes.
ADVERTISEMENT
SCROLL TO CONTINUE
Dr. Delisle, working with mentor and McGill psychologist Brett Thombs, PhD, and seed funding from Scleroderma Canada, has begun developing the Scleroderma Support Group Leader Education (SSLED) Program, which aims to "improve availability and caliber of SSc support resources by providing people with the disease the skills they need to initiate and sustain support groups."