SAN DIEGO—At the 2017 ACR/ARHP Annual Meeting in San Diego in November, the ACR and the ARHP honored a group of distinguished individuals who have made significant contributions to rheumatology research, education and patient care. This month, The Rheumatologist speaks with the ARHP winners about their individual contributions. In addition, we profile the new class of fellows.
You Might Also Like
Explore This Issue
January 2018
Also By This Author
ARHP President's Award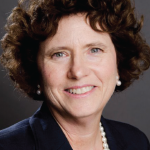 Karen Smarr, PhD
Psychologist/Research Compliance Officer, Harry S. Truman Memorial Veterans Hospital, Columbia, Mo.
ADVERTISEMENT
SCROLL TO CONTINUE
Background: What hasn't Dr. Smarr accomplished in her field? She's co-authored more than 40 peer-reviewed publications and book chapters. She's served on the editorial board of Arthritis Care & Research. And, of course, she's a former ARHP president. But even with the accolades of a full career behind her, there's something different about the ARHP President's Award.
"This is a very special honor for me and I'm grateful for the opportunities I've been afforded to grow personally and professionally while working as a volunteer and leader in [the] ARHP," she says. "This a wonderful time in my career. I'm grateful for the many friendships I've made since getting more involved in the work of the College."
ADVERTISEMENT
SCROLL TO CONTINUE
Dr. Smarr currently serves as a licensed counseling psychologist and health services researcher, in line with her career focus on health psychology and arthritis rehabilitation. She's participated in a research program focusing on psychological interventions for patients with rheumatoid arthritis (RA). And she's conducted randomized controlled trials examining the effects of interventions on managing pain, stress and depression, as well as medical cost offset.
More recently, her work involves translating a clinic-based program online. Specifically, she studied an online self-management tool for patients with rheumatoid arthritis, called RAHelp.org, which included professional, phone-supported weekly sessions and communication via an online community.
Q: What is it about rheumatology that keeps you so engaged?
ADVERTISEMENT
SCROLL TO CONTINUE
A: My passion to continue to advance rheumatology by expanding the roles and opportunities for health professionals to provide optimal clinical care of all persons with rheumatic disease.
Q: What should rheumatologists know about the intersection of psychology and arthritis?
A: Rheumatologists must know that depressive symptoms and other manifestations of psychological distress commonly appear in persons with arthritis, especially for persons newly diagnosed. Rheumatologists must ask questions related to mood, psychological well-being and quality of life, and refer as indicated.
Q: You've transitioned much of your work online. How important has the Internet been to advances in your efforts?
A: The Internet was very important to advance our research forward and reach a nationwide audience. Back before Facebook went mainstream, the Internet allowed us to transform our stress-management intervention from a clinic-based, computer-assisted delivery method to an online approach that simulated dialogue with a counselor similar to a face-to-face program. And the technology [helped] disseminate our research to a broad, community-based audience.
ARHP Addie Thomas Service Award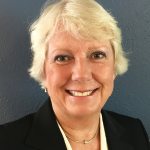 Kim Kimpton, PT
Physical Therapist, Centennial, Colo.; member of the ACR Committee of Government Affairs
Background: When you're a past ARHP president, a veteran of rheumatology advocacy and involved in the organization for some 33 years, it's no surprise when you're honored for service to your field.
"The passion I have for rheumatology goes beyond the workplace," Ms. Kimpton says. "I want to make access to care easier [and more] available for the patients I serve. It's putting in your personal time and your personal space. And that only comes with a passion for patients and a passion for the profession."
Ms. Kimpton graduated from the University of Vermont with a bachelor of science in physical therapy in 1980. She's since held staff positions at Rose Medical Center and HealthMark, both in Denver. She has served as a consultant and speaker at both regional and international medical events, and was president of the ARHP in 2007.
Q: How important is passion when dealing with patients who have chronic conditions, as most rheumatologists do?
A: You build relationships with these people because you're likely to see them over and over again. There is, I think, a higher commitment, because if you don't do a good job, it's going to come back. And you can't just pass it off. These people are living with this disease day to day, month to month, year to year. You're their person, and they look to you to better their lives.
Q: Why do you encourage others to become involved in service?
A: It reinforces your commitment. People always say, 'You get back more than you give.' And that's always true. If you choose an area of volunteering that's your passion, you always get back more than you give. And that will keep people volunteering and becoming more involved. The greatest challenge is getting them to take that first step of volunteering on any level with the association.
Q: What's the future of rheumatology?
A: The greatest challenge is attracting new professionals to the field. Rheumatology requires more education, and the patients are more complex. Even in a physical therapy situation, it's very, very difficult to treat someone with chronic disease in timeframes that make your care profitable.
But on a volunteer front, I think it actually helps prevent burnout. It's like taking continuing education courses. You come back refreshed and inspired and ready to go. And that's the kind of upbeat experience that helps people stay in the field.
ARHP Ann Kunkel Advocacy Award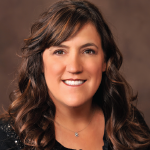 Jennifer Trizuto, MPT
Senior Physical Therapist, Mills-Peninsula Health Services, San Mateo, Calif.
Background: It's not a stretch to say advocacy runs in Ms. Trizuto's bloodline. She grew up in a small town in central California, where her dad was a logging contractor and her mom started an advocacy organization, called Women in Timber, that tackled policy issues related to natural resources. They became active in local and national politics, and were once invited to an inaugural ball in Washington, D.C., for their efforts. So it makes sense their daughter, Jennifer, would become an advocate, fighting to improve what she calls the biggest challenge to rheumatology: access to optimum care.
"Too many players are involved in determining what therapies to use for which patients and how and when to use those therapies," she says. "The physician is the only one with a medical license, but often the decisions they make are directed more by what the insurance says you can use and/or how expensive those therapies are. It shouldn't be that way."
Ms. Trizuto has been an active member of the ARHP since 1995, serving on the ARHP Advocacy Subcommittee, Government Affairs Committee and RheumPac, among others. She has attended the ACR's Advocacy Day for the past 10 years, presented at the ACR/ARHP Annual Meeting and served on the Arthritis Foundation Advisory Board for San Mateo. Unsurprisingly, she's also a local sports advocate.
Q: What draws you to advocacy? Why is it important?
A: Advocacy makes me feel as if I can directly make a difference in policy and access of care for my patients. I feel advocacy is so important because if you don't participate in advocacy of some sort, others' voices will be heard above than yours. [And] the needs of those loud voices will overshadow the needs of your patients.
Q: Dealing with chronic conditions takes patience. How does that skill set help in advocacy as well?
A: Patience is vital for advocacy. You may have to go to [Capitol] Hill many times or make 30 calls to ensure your efforts aren't forgotten because progress on the Hill is very slow and lengthy. You have to learn to stay the course.
Q: What does an award like this mean when it's given by your peers?
A: It means the world to me that my peers recognize my contribution in advocacy. The ACR/ARHP has given me the opportunity to combine my love of physical therapy with my love of advocacy.
ARHP Distinguished Clinician Award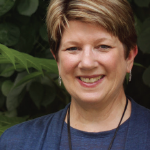 Debra Bancroft Rizzo, MSN, FNP-BC
Nurse Practitioner, Division of Rheumatology, Michigan Medicine, Ann Arbor, Mich.
Background: In 1981, Debra Rizzo started her career as a nursing assistant on a 24-bed inpatient arthritis unit at Columbia Hospital in Milwaukee, Wis. "I was surprised by the complexity of many [patients] we cared for, along with the [need for] patient education to manage chronic illness," she says. "As I completed my education and began my nursing career, I chose to continue caring for this group of patients and have never turned back."
It worked. Ms. Rizzo has had a 36-year career and been honored multiple times by the ARHP. She worked in private practice in Milwaukee for 15 years before moving to the University of Michigan in 2011. Ms. Rizzo has been a member of the ARHP since 1982, was an associate editor for its first online training program (now known as the Advanced Rheumatology Course) for nurse practitioners and physician assistants, and was scientific editor for its first two revisions.
Ms. Rizzo's awards mantle includes the ARHP Addie Thomas Service Award, the ARHP President's Award and the Yost Volunteer of the Year Award from the Arthritis Foundation's Wisconsin chapter.
Q: What is it about rheumatology that keeps you so engaged?
A: It's the mix of caring for complex patients and teaching self-management skills to these patients, [and] the evolution of so many new treatments and the need to keep abreast of the research and clinical applications. I've found I can do that best by being involved in clinical activities, as well as other volunteer and professional activities.
Q: What lessons have you learned from mentors over your career?
A: I've had several mentors through the years, starting with [past ARHP President] Janice Pigg, RN, who taught me the value of teaching patients self-care and the value of an interdisciplinary team of caregivers. I've [also] had many physician mentors who've taught me the value of getting a thorough history from a patient, without which a diagnosis may be hard to come by. Working on different committees, I've learned important lessons on how to be a leader and how important it is to delegate tasks to accomplish a goal.
Q: If you could change one thing about the field of rheumatology, what would it be?
A: More providers! The workforce shortage is a real problem and certainly affects access to care.
ARHP Distinguished Clinician Award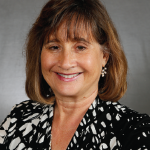 Carole Dodge, OTRL, CHT
Clinical Specialist and Supervisor, Occupational Hand Therapy Program, Michigan Medicine, Ann Arbor, Mich.
Background: Be patient. It's a mantra that's served Ms. Dodge well after a nearly 40-year career of watching patients and their occupational therapists (OT) struggle to reach their goals.
"At times, we get frustrated when people don't progress as quickly as we'd like," she says. "And it's not necessarily their fault. It can be a physical limitation. We get hard on ourselves we because we feel we should be able to do something to help them. I always say, "Be patient." You may feel you're at a plateau or you're stuck, but give it a little bit more time. Keep doing the things we know work. And they will."
Ms. Dodge earned her bachelor of science in occupational therapy from Boston University in 1979, and then received her credential as a certified hand therapist in 2007. Her areas of specialty include rheumatoid and osteoarthritis, as well as scleroderma.
She helped develop an Occupational Therapy Hand Fellowship program at Michigan Medicine, the first hand fellowship program accredited by the American Occupancy Therapy Association in 2013. She's now director of the residency program.
Ms. Dodge has been active in the ARHP since 1994.
Q: How satisfying is working on skills you know are vital for patients' activities of daily living?
A: There's not a day I don't look forward to coming to work because I know if I see one patient or I see 10 patients, I'm going to make a difference in people's lives. Helping them problem-solve one activity they can do … is a reward in itself. It motivates you.
Q: How do you recruit the next generation of occupational therapists?
A: We created our [fellowship] program because we saw a gap. The need was there, but the therapists weren't being developed, or developed in a way we thought was needed to really educate the next generation, and many generations. We've already had 20 graduates from our program, and it's not only helped us have more qualified staff, but almost every graduate we've had has had a job upon leaving our program.
Q: What's the role of occupational therapy in five, 10 years?
A: The need for specialists in rheumatology will only increase. And I think physicians need to recognize how beneficial nurse practitioners, physician's assistants and therapists can be to… extend their practice and help them care for their patients.
ARHP Distinguished Scholar Award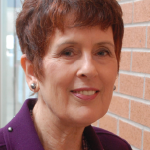 Elizabeth Badley, MSc, DPhil
Senior Scientist, Division of Health Care and Outcomes Research, Krembil Research Institute, University Health Network, Toronto; Professor Emeritus, Division of Epidemiology, Dalla Lana School of Public Health, University of Toronto, Canada
Background: Dr. Badley's major focus is the epidemiology of chronic and disabling conditions, using arthritis and musculoskeletal disorders as models for issues relating to quality of life and access to healthcare. "We need to understand more about the impact of arthritis so that whatever we do to help people with arthritis, we know what the priorities are," she says. "And in particular, we need to increase public awareness of arthritis and its impact because it is a sadly neglected disease, at least in terms of public perception and funding and the number of researchers working in the field."
As a health services researcher who moved to Canada from the United Kingdom in 1989, Dr. Badley has focused on combining community data with an interdisciplinary approach. In 1991, a major research award helped her found the Arthritis Community Research and Eventuality Unit. She also worked on the development of what became the World Health Organization Internal Classification of Functioning Disability and Health.
As a longtime member of the ARHP, she helped organize clinical research conferences in 2004–2006. She's widely published on the epidemiology of musculoskeletal disorders.
Q: You've focused much of your career on the value of an interdisciplinary approach. Why?
A: We've gone out of our way to include not only rheumatologists, but also family physicians, allied health professionals and social and behavioral scientists. A range of disciplines is important because all these insights are necessary.
Q: You talk about the need for more awareness. Do you feel that changing at all?
A: It's slowly changing. Perhaps the most marked thing now versus when I first arrived, the Public Health Agency of Canada, our equivalent of the Centers for Disease Control and Prevention (CDC), had then absolutely no presence in arthritis at all. There are now things happening in that area. There have been a couple of national publications on the impact of arthritis, so, yeah, things are slowly, slowly changing. But never fast enough, and there's never enough money.
Q: What's your hope for the future?
A: Continued growth, growing interest in arthritis. And I hope there's actually more interest in osteoarthritis, because currently there's a lack of effective treatment. People get osteoarthritis and are told they need to lose weight and exercise. Other than taking anti-inflammatory drugs, they have to wait until quite serious effects before they're a candidate for hip or knee replacement.
ARHP Lifetime Achievement Award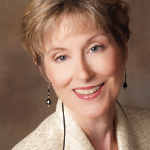 Teresa Brady, PhD
Senior Behavioral Scientist, Arthritis Program, CDC, Atlanta
Background: Scores of rheumatologists have been mentored by Janice Pigg, a pioneer in rheumatology nursing. But Dr. Brady met Ms. Pigg as a 21-year-old patient, newly diagnosed with RA. That helped set her on a career path that intersected with key pivot points in how this country treats people with arthritis.
As a volunteer with the national Arthritis Foundation, she chaired the task force that developed the original Quality of Life Action Plan in 1993. She co-led the group that developed the National Arthritis Action Plan: A Public Health Strategy, a 1998 document that helped spur federal funding and development of the CDC Arthritis Program.
Dr. Brady has also become the unofficial historian of the ARHP, writing "The History of the ARHP" for the ACR's 75th anniversary book.
She holds a PhD in psychology from the University of Minnesota and a Bachelor of Science in occupational therapy from the University of North Dakota.
"I found the blend of occupational therapy and the social and emotional factors inherent in psychology was the perfect foundation for focusing on chronic disease self-management," she says. "And nowhere are self-management skills more essential than in arthritis."
Q: What's the most challenging aspect of today's rheumatology?
A: Taking time to remember and address the human side of healthcare. As we all get more time pressured and new technologies and medications come to the fore, it's easy to get enchanted with these new modalities for care and lose sight of the fact that even the best medication or best therapy routine doesn't work unless the person with arthritis figures out how to integrate that therapy into their life, day in and day out.
Q: What's the most fulfilling part of your job?
A: The opportunity to take scientific findings and translate them into clinical or public health action that makes a difference in peoples' lives.
Q: What's the speech you'd give to a group of peers at a scientific meeting or first-year residents?
A: Unleash your creativity! Rheumatology needs creative solutions to the complex problems encountered by people with arthritis. If you're primarily a researcher, we need scientifically solid testing of your best and most innovative ideas. If you're primarily in clinical practice, we need creative adoption and implementation of the latest innovations.
Outstanding Student in Rheumatology Award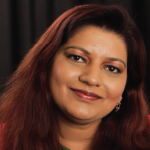 Priti Prasad, MS, PhD
Senior Associate, Oncology Therapeutic Area, Regulatory Affairs, Amgen, Thousand Oaks, Calif.; PhD, Molecular Toxicology Interdepartmental Doctoral Program, University of California–Los Angeles (UCLA)
Background: Across two continents and three degrees, Dr. Prasad has honed her interest in evaluating—and combating—the negative impacts of drugs, toxins and environmental agents on the human body. In particular, she's focused on detrimental effects to the chronic and complex inflammatory/immune-related diseases rheumatologists treat.
"There are not any specific targeted therapies to treat lupus," she says. "This was my motivation [to focus on rheumatology], and I tried to discover a cell-specific target during my doctoral studies."
Dr. Prasad completed a Bachelor of Science in zoology and a Master's of Science/Research Fellowship in toxicology in New Delhi, India, before relocating to the U.S. in 2000. She then spent several years as a regulatory specialist and scientist for private industry.
"However," she writes in her award statement, "I realized that to be a proficient scientist with the ability to ask important questions and design research projects to address those questions, it's essential to attain comprehensive scientific knowledge."
Her thought process panned out well. She wrapped up a seven-year doctoral degree in molecular toxicology at UCLA in June. She has co-authored a book chapter on lupus, and presented novel work investigating cellular and molecular mechanisms by which a hydrocarbon oil impacts patients with lupus.
Q: In summing up your rheumatology schooling, what's the elevator speech you'd give a group of students or residents?
A: Focus on your work, keeping the big picture in mind—not your personal gain. Our research work does have an impact on improving human lives.
Q: What was the value of mentoring to you?
A: I worked as a teaching assistant for a laboratory life science course for three quarters at UCLA and mentored five undergraduate students in the research laboratory I worked at as a doctoral student. Mentoring/teaching was a very valuable experience for me because it was a way of giving back to society. Mentoring is time consuming and requires patience. The reward is your contribution to a student's academic/professional life. My students have stayed in touch with me even after years have gone by.
Q: What do you hope to say about the rheumatology field and your work at the end of your career?
A: Rheumatology is a complex field and there is a lot unknown. My doctoral studies research findings are novel, but more research is required to find effective therapies at an affordable cost.
Outstanding Student in Rheumatology Award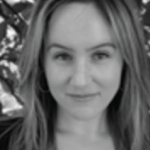 Vanessa Delisle, MSc, PhD
Research Assistant, Department of Psychiatry, Jewish General Hospital in Montreal, Quebec, Canada; PhD, Counselling Psychology, McGill University, Montreal, Quebec, Canada
Background: Dr. Delisle's work on those diagnosed with and living with scleroderma or systemic sclerosis (SSc) is so impressive she's already winning awards, but it's the patients who impress her. "The more opportunities I had to interact with SSc patients, the more I was impressed by the tremendous challenges they faced and the initiative and determination many of them have shown in starting their own grassroots support groups," she writes in her award statement. "I was also impressed by the lack of research and professional support patients had in their attempts to develop their own support networks. Because there's no training or support for support-group leaders, many of their efforts are not sustainable, and many patients can't access support groups at all."
See a need, fill a need, as the saying goes. Dr. Delisle earned a master's in psychiatry at McGill University in Toronto in 2012, and wrapped up her doctoral degree there this year. She has authored or co-authored 11 peer-reviewed publications related to SSc, and she's presented at national and international conferences. Her graduate training received funding from the Arthritis Society, the Canadian Institutes for Health Research and the Fonds De Recherche Santé-Québec. She also won a microgrant from the Rare Disease Foundation.
Her research has focused on the benefits and barriers of taking part in rare disease support groups, and reviewed whether training programs for the patient leaders of such groups improve the competency of those facilitators, or the experience of group members.
"I found an absence of evidence on these programs, which underlies the importance of the work I've done throughout my doctoral studies on support groups," Dr. Delisle writes.
Dr. Delisle, working with mentor and McGill psychologist Brett Thombs, PhD, and seed funding from Scleroderma Canada, has begun developing the Scleroderma Support Group Leader Education (SSLED) Program, which aims to "improve availability and caliber of SSc support resources by providing people with the disease the skills they need to initiate and sustain support groups."
"My goal is to become a successful, independent clinical researcher who develops effective and feasibly implementable support interventions to help people with rheumatic diseases … cope with and manage their conditions," she says. "Ultimately, if the SSLED Program is effective in SSc, I hope to modify the program and expand its use into other rheumatic diseases."
ARHP Distinguished Educator Award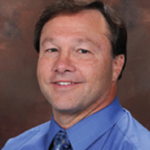 Scott Hasson, EdD, PT, FACSM, FAPTA
Editor, Physiotherapy Theory and Practice; Executive Board Member, Scientific Advisory Committee for the Rheumatology Research Foundation, the ACR
Background: Over 30 years of teaching, Dr. Hasson has seen students change. "There's more potential to be self-centered," he says. "I've seen individuals who thought it was about them and not their patient. I tried to really talk with individuals to get them to understand, if you're going to come into this profession or any health-related profession, go ahead and leave the tiara at the door. It really is about the patient, not you."
That's what Dr. Hasson focused on until his retirement from Augusta (Ga.) University last year. Over his career, he taught or led physical therapy departments at Texas A&M University, the University of Texas and the University of Connecticut. He holds a master's in physical education and a doctorate in exercise science.
Dr. Hasson has published 80 peer-reviewed research articles, presented more than 150 papers at sports medicine and rehabilitation medicine meetings, and wrote a textbook, Clinical Exercise Physiology. He has been the editor of Physiotherapy Theory and Practice, an international journal, since 1994, and his research received funding from the National Institutes of Health, the U.S. Department of Education and NASA.
Q: What about physical therapy said to you, "This is what I'll enjoy doing the next 30 years?"
A: This was in the early 1980s, and PTs and OTs didn't really know much about exercise then, so I thought, "This should be a profession I could make an impact on." So I called Helen Hislop, who's a famous physical therapist. She said, "Yeah, this is what you need to do." So I went to Downey, Calif., and met with her, and that was my move to physical therapy.
Q: How has the medical field's general move toward encouraging more physical activity made your job easier?
A: Yeah, it was funny, up until almost the mid-1990s, individuals were still suggesting that … [people] with rheumatoid arthritis shouldn't be active, that they not take part in resistance/strength training. It was a challenge. But I think we've overcome all those hurdles now, and practitioners realize it's an important aspect.
Q: What would you tell the next generation of students to focus on?
A: We should get back to the notion of being selfless. You're there to serve. I would tell them they really need to listen to their patient, because the patient will tell you what's wrong. And if you listen to them—really listen to them—you'll understand what's wrong with them from a diagnosis standpoint, and you'll also find out what will make them better.
ACR Distinguished Fellow Awards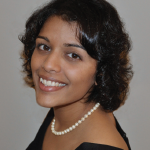 Renuka Nayak, MD, PhD
Clinical fellow, Division of Rheumatology, Microbiology & Immunology, University of California–San Francisco (UCSF)
Background: Melding her interests in biology, computer science and human genomics, Dr. Nayak is carving out a rather unique research focus. "I really enjoy the process of analyzing large data sets to better understand what's going on with patients or biology," she says.
She has studied under some of the best and brightest, fast-tracking into rheumatology fellowship at UCSF, where since 2015 she's studied the role of microbiomes in methotrexate treatment. Using in vitro microbiology, patient samples, gnotobiotic mice and high-throughput sequencing, she's investigating the mechanisms by which our "second genome" affects patient treatment.
Among her honors, she has received the UCSF Resident Research Award, the Keystone Symposia Future of Science Fund Scholarship and a Rheumatology Research Workshop award. Rheumatology, she says, "Is not a cut-and-dried discipline. You always have to keep an open mind, pay attention and ask good questions."
'For researchers, the future is a bit scary because of the funding environment.' —Dr. Nayak
Q: What's the most fulfilling aspect of your work?
A: Watching my patients get better. It's one of the nicest things about rheumatology. Many have seen doctor after doctor without a diagnosis, and then they come to us. We can provide them a diagnosis, treat them and watch them get better. That's tremendously fulfilling.
Q: What are the biggest obstacles you face as a rheumatology fellow?
A: For researchers, the future is a bit scary because of the funding environment. I spend a good amount of my time trying to obtain funding for the research I want to do. That has been challenging. Living in San Francisco, [an incredibly] expensive city, I'm now undertaking the challenge of starting a family and figuring out how to make this work.
Q: What is the elevator speech for your research interests?
A: I'm trying to understand how the bacteria that live in and on us can metabolize the drugs we give to our patients, and whether that may affect how our patients respond to the drugs. I am interested specifically in methotrexate; we know it works for some people and causes side effects in others. But we don't know why.
Q: What does this award mean to you?
A: It's an honor. It says my work and efforts are valued by my peers. It also makes me feel like I chose the right profession.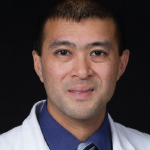 Eric Gapud, MD, PhD
Instructor of Medicine, the Johns Hopkins Vasculitis Center, Division of Rheumatology, Johns Hopkins University, Baltimore
Background: World-renowned research institutions, with their reams of institutional knowledge and expert faculty, can make it difficult at times to find a research focus. "Working at a place like [Johns] Hopkins, with its exceptional mentors and colleagues, is kind of like drinking out of a fire hose at times," Dr. Gapud says. Nevertheless, he's narrowed his research to the study of vasculitis, which presents a "great opportunity to expand understanding, both from clinical and scientific standpoints," he says.
He says the most interesting thing about vasculitis is the subtlety. "There really is a frustration—why can't doctors figure this out?" he says. "The opportunity is to try to figure it out early so we don't have to watch a patient walk in the door with an aortic aneurism that's threatening to rupture."
Dr. Gapud has been a panelist for the Rheumatology Research Foundation Student & Resident Experience Conference, an invited speaker on the pathogenesis of vasculitis at the Vasculitis Foundation Mid-Atlantic Regional Meeting, and co-moderator of the session "Vasculitis Wannabes" at the 2017 ACR/ARHP meeting.
'There really is a frustration—why can't doctors figure this out?' —Dr. Gapud
Q: You were diagnosed with ankylosing spondylitis in medical school. How has that influenced your career in medicine?
A: It helped me truly understand the feeling patients with relatively rare diseases often have: that you're not being understood by the people close to you and your own doctors. It can be traumatic. It makes it difficult for patients to trust, reach out and communicate with caregivers and physicians. My experience made me want to become the bridge between the patient, the expert clinician and the scientist, on the cutting edge of our evolving understanding of rare disease.
Q: What's the value of mentorship in medicine?
A: Good mentors recognize that even the most passionate, committed investigator doesn't come ready-made, nor is he or she always going to get it right the first time. They course-correct, steer you in the right direction.
Q: What does the ACR mean to you, an early-career rheumatologist?
A: The ACR is a wonderful platform that calls attention to rare diseases. It's unique in our field, with its resources that promote people interacting and exchanging ideas and observations, and as a wonderful advocate for patients. The ACR also is wonderful for career development, pushing young investigators like myself to share our ideas.
Lindsay Kelmenson, MD
Instructor of Medicine, Division of Rheumatology, University of Colorado (UC), Aurora, Colo.
Background: Dr. Kelmenson was born and raised in Alabama. She attended the University of Alabama School of Medicine, where she got the bug for rheumatology. "I chose to be a rheumatologist because of the wide spectrum of diseases and patients we treat," she says. "[Plus] the rewarding patient–doctor relationships we build over time."
She completed residency training in internal medicine at Massachusetts General Hospital in Boston. There, she worked with rheumatologist Katherine Liao, MD, MPH, on the association of secondary Sjögren's syndrome and joint damage in RA. She completed her rheumatology fellowship at UC, currently is an instructor of medicine at UC and is pursuing her Master of Science in clinical science.
Under the mentorship of UC rheumatologist Kevin Deane, MD, she focuses her research on RA and Sjögren's syndrome, and advancing the field of preclinical RA. "Specifically, the factors that influence autoantibody development in individuals at risk for these autoimmune diseases," she says.
She's especially interested in the development of RA-related antibodies at mucosal sites, including the lung and periodontium. Using samples from the Lung Tissue Research Consortium, she examined the presence of ectopic lymphoid tissue and RA-related Abs in the lungs of RA and non-RA patients with interstitial lung disease.
Among her many honors from the ACR and Rheumatology Research Foundation, she has earned the Medical & Pediatric Resident Research Award (2013) and the Scientist Development Award (2016–2018), which currently funds her two-year, cross-sectional study of periodontal disease in RA.
'Rheumatology is a gratifying field with many career paths. Fellowship is the time to explore the best path for you.' —Dr. Kelmenson
Q: What does it mean to you to be recognized as a distinguished fellow?
A: It's a tremendous honor to receive this recognition for my clinical and research accomplishments. I'm grateful to current and past mentors for their commitment to education, and I will continue to value their guidance in my career going forward.
Q: What has the ACR meant to you as an early-career rheumatologist?
A: The ACR has been a huge support to me early in my career, including travel stipends, career development awards through the Rheumatology Research Foundation and networking at conferences.
Q: Any advice for the next generation of rheumatology fellows?
A: Rheumatology is a gratifying field with many career paths. Fellowship is the time to explore the best path for you. If you find what makes you happy in rheumatology, professional and personal success will follow.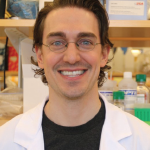 Cory Perugino, DO
Post-doctoral research fellow, Division of Rheumatology, Allergy and Immunology, Massachusetts General Hospital, Boston, Mass.
Background: Coffee. Red Bull. Quinoa. Berry-beet-wheat grass smoothies. Some need a little help to stay focused at work. Not Dr. Perugino.
"Positive patient outcomes and new discoveries in research are the two key sources of fuel for me," he says. "I felt a natural and very palpable affinity to this specialty from the moment I learned about it my first year of medical school."
Dr. Perugino trained at Cleveland Clinic and completed fellowship at Massachusets General Hospital, working closely with Dr. John Stone and currently in Dr. Shiv Pillai's lab at the Ragon Institute. His research focuses on immunoglobin G4-related disease (IgG4-RD). "The goal is to better understand the nature of this disease, if it is in fact autoimmune, and which B cell subpopulations are integral to the disease process," he says.
He's published on the varied vascular manifestations to help clarify IgG4-RD as a distinct cause of large vessel vasculitis. He is hoping by year's end to publish some of his work identifying the antigens the immune system targets in IgG4-RD.
'Carving out a career as a physician-scientist is a poorly defined career path.' —Dr. Perugino
Q: What's the most challenging part of rheumatology?
A: Overcoming the many barriers to transitioning from a full-time clinician to a basic science-oriented investigator. Carving out a career as a physician-scientist is a poorly defined career path. Identifying the land mines that riddle that process remains an ongoing challenge.
Q: What lessons have you learned from your mentor(s)?
A: Mentorship, in my opinion, is probably the single most important aspect of training and career advancement. Through wisdom and insight, a good mentor understands the needs and strategies a mentee should take to achieve their goal.
Q: What advice do you have for the next generation of rheumatology fellows?
A: Actively seek out and identify mentors as early as possible. Diversify your mentors and synthesize the varying—sometimes conflicting—advice you receive. Rather than focusing on what disease you're most interested in, understand what type of questions you ask most often. From there, determine which career path in rheumatology is most suitable to answer that type of question. What disease you apply this thinking to may prove inconsequential.
Q: What does it mean to be recognized by your peers?
A: It's an incredible honor. I find myself to be highly self-critical, and just being nominated for an award like this really validates my diligence and work ethic.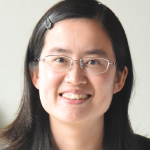 Lin Shen, MD, PhD
Instructor, Department of Medicine, Division of Rheumatology, University of California–San Francisco (UCSF)
Background: Dr. Shen became interested in rheumatology while earning her medical degree in her native China. She received her PhD in pharmacology at Johns Hopkins, focusing on the pharmacodynamics of human immunodeficiency virus medications. She trained at the University of Pittsburgh Medical Center, recently finished her rheumatology fellowship at UCSF and now works in Dr. Arthur Weiss's research lab.
"I'm intrigued by the systemic and comprehensive nature of autoimmune diseases," she says. "I love the emphasis on the individual patient, the personalized treatment strategy and developing a long-term relationship with patients."
During fellowship, she created a mouse model carrying the ZAP-70 mutation using clustered regularly interspaced short palindromic repeats (CRISPR) technology. Her goal: to better understand how the mutation affects T cell receptor signaling, T cell development and autoimmunity. The fast pace of rheumatology research is "exciting, intriguing and challenging," she says. "I look forward to bringing new perspectives to the pathogenesis and therapeutics of autoimmune diseases through a better understanding of the basic immunology underlying these diseases," she adds.
'I'm intrigued by the systemic & comprehensive nature of autoimmune diseases.' —Dr. Shen
Q: Last year you won a Scientist Development Award from the Rheumatology Research Foundation. What does it mean to be recognized this year by the ACR?
A: It's an incredible honor. It encourages me to continue my research effort … to better understand the pathogenesis of rheumatic diseases.
Q: What do you see as the value of mentoring?
A: My mentors opened the doors of science and medicine to me. I wouldn't be where I am today without my mentors. My mentors are my role models. They've shown me how to do great science, practice great medicine and, most importantly, what kind of mentor I would like to become in the future—to pass on the passion for science, medicine and teaching to the next generations to attract more wonderful young people to rheumatology.
Q: Where do you want to be in 10 years?
A: I aspire to be a physician-scientist in rheumatology who transforms clinical observations into testable research hypotheses, understands disease pathogenesis at a fundamental level and translates research findings into medical advances. My long-term goal: to establish an independent laboratory dedicated to the pathogenesis and, potentially, the therapy of autoimmune diseases, using both mouse models and patient samples.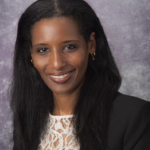 Mehret Birru Talabi, MD, PhD
Assistant professor, Rheumatology and Clinical Immunology, University of Pittsburgh
Background: Dr. Birru Talabi is passionate about women's health and improving health disparities. Add in her respect for patient relationships and the longitudinal aspects of the field, and it's clear why a rheumatology career fits her perfectly.
"I want to help to improve family planning care provided to young women with rheumatic diseases," she says. "We know some of these women have worse maternal, fetal and pregnancy outcomes compared to healthy women. I research ways to improve these outcomes through better family planning and preconception care, patient education and medication risk communication."
She recently completed her fellowship at the University of Pittsburgh. Under the tutelage of Sonya Borrero, MD, MS, associate professor of medicine and clinical and translational science, she's using administrative data to assess contraception care and age-appropriate screenings for women with rheumatic diseases. She plans to develop interactive resources to help women make family planning decisions.
Dr. Birru Talabi is a faculty mentor for her local chapter of the Student National Medical Association and participates in her department's diversity committee, and she's active with the Center for Women's Health Research and Innovation and the Society for Family Planning. She says the award is special and humbling, and "further inspires me to forge ahead with my clinical and research efforts."
'I was exposed to so many interesting ideas at the meeting. I will never forget it.' —Dr. Birru Talabi
Q: What about rheumatology keeps you so engaged?
A: So many things! No one patient is alike in rheumatology. I'm constantly challenged by cases, and inspired to work and study harder to provide the very best care I can. I also really enjoy diagnosing cases based on history and physical exam findings. I'd argue rheumatologists are constantly exposed to some of the most intriguing cases of all the different medical specialties.
Q: What's the value of mentoring?
A: Exceptional mentoring has made all the difference to me, at every stage of my career. Mentorship is a selfless investment in someone you believe can make contributions to medicine and science. Mentorship also is about role modeling academic excellence and rigor.
Q: What has the ACR meant to you as an early-career rheumatologist?
A: The ACR has been integral to my development as a rheumatologist. I first presented a poster as a resident at the ACR national meeting involving data from the Women's Health Initiative Rheumatoid Arthritis study. I was exposed to so many interesting ideas at the meeting. I will never forget it. It was an invigorating experience, and after that I knew for sure rheumatology was for me.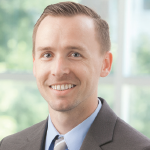 Bryant England, MD
Assistant Professor, Division of Rheumatology & Immunology, University of Nebraska Medical Center (UNMC); VA Nebraska-Western Iowa Health Care System, Omaha, Neb.
Background: Dr. England says he chose a career in rheumatology because of the fascinating pathophysiology of the diseases and the critical-thinking required to diagnose and treat the conditions. Originally from a small town in rural Iowa, he says he's enjoyed the interactions with faculty and peers during his fellowship as much as the diverse learning opportunities.
Working with rheumatologist Ted Mikuls, MD, MSPH, at UNMC, Dr. England's research now focuses on "the identification and assessment of comorbidities and their contribution to disease outcomes, such as mortality." He's assessed the validity of comorbidity measurements in patients with rheumatic disease, and more recently explored cause-specific mortality in U.S. veterans with RA. That work, he explains, found that circulating cytokine and chemokine concentrations predicted future cancer mortality in RA patients. "Having a great mentor is essential to achieving your goals," he says.
Dr. England served on the ACR Fellows-In-Training Subcommittee, and as a fellow liaison to the ACR Quality of Care Committee. He's currently leading the ACR Update on Recommended RA Disease Activity Measures project. He's received several awards, including a Rheumatology Research Foundation Resident Research Preceptorship and the Marshall J. Schiff, MD, Memorial Fellow Research Award at the 2016 ACR/ARHP annual meeting.
'To maximize your gains during this finite time period, it's critical to determine what knowledge, skills & experiences you need.' —Dr. England
Q: Why rheumatology?
A: The field is rapidly changing, from novel biomarkers to assist with diagnosis or disease phenotyping, to emerging treatment strategies and therapeutic options. These advancements make every day in the clinic or hospital interesting, and stimulate the next round of research questions.
Q: What does the ACR mean to an early-career rheumatologist?
A: The ACR does a great job advocating for our patients, supporting clinicians and helping advance the field through exciting research. I'm also very thankful to the ACR for all the educational opportunities they provide for trainees.
Q: Where do you want to be 10 years from now?
At UNMC and Nebraska-Western Iowa VA in the role of a clinician-investigator, using big data to make discoveries that improve outcomes for patients with RA.
Q: What advice do you have for the next generation of rheumatology fellows?
A: There's a tremendous breadth of information you can learn during your fellowship. To maximize your gains during this finite time period, it's critical to determine what knowledge, skills and experiences you need to prepare you for where you want to be when you're done.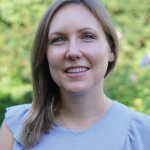 Sabrina Gmuca, MD
Pediatrics Instructor, Perelman School of Medicine, University of Pennsylvania, Philadelphia, Pa.; Attending Physician, Division of Rheumatology, Children's Hospital of Philadelphia
Background: One of the few and the proud, Dr. Gmuca is dedicated to pediatric rheumatology, with a focus on pediatric patients with amplified musculoskeletal pain syndromes (AMPS). She views AMPS as a "huge public health issue."
"Children with chronic pain are over-medicalized," she says. "The psychosocial consequences of chronic pain impact children's performance in school, and result in emotional and financial sequelae for their family members. Standardization of care, primarily with a non-pharmacologic approach, is needed to improve the long-term outcomes of affected children."
By leveraging claims data, she hopes to identify risk factors for opioid exposure among children with juvenile fibromyalgia syndrome (JFMS). The goal: targeted interventions to minimize child opioid use. She also has a pilot grant to investigate the degree of subjective and objective neurocognitive impairment in children with JFMS.
Among her many awards, she received a 2016 Rheumatology Research Foundation Pediatric Research Award, a travel award to attend the ACR's Rheumatology Research Workshop and her institution's 2017 Distinguished Research Trainee Award.
'Making definitive decisions regarding my patients' treatment can be daunting, but I'm embracing the autonomy.' —Dr. Gmuca
Q: What's the most fulfilling part of your fellowship training?
A: Getting to know my patients and their families over the course of fellowship and then starting my career at the same institution afforded me the opportunity to see them improve and help them battle bumps in the road. I receive fulfillment by longitudinally seeing them thrive and having their medical needs and questions challenge me as a clinician-scientist.
Q: What's most challenging?
A: The transition from fellow to attending. Making definitive decisions regarding my patients' treatment can be daunting, but I'm embracing the autonomy and am grateful to work alongside experienced nurses and physicians who are readily accessible and happy to share their expertise.
Q: What advice do you have for the next generation of rheumatology fellows?
A: I recommend being flexible and open to opportunities that present themselves. Pediatric rheumatology, specifically, is a small field, and being malleable and open-minded to working in a variety of research areas allows for improved collaboration and sharing of resources.
Q: Where do you want to be in 10 years?
A: An independent clinical investigator with established National Institutes of Health (NIH) funding. I aim to be an expert on the management of AMPS, as well as have a track record of published research addressing the etiology, epidemiology and effective treatment strategies for AMPS, as well other types of chronic pain in children.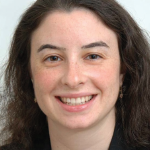 Julia Manasson, MD
Post-Doctoral Research Fellow, Division of Rheumatology, New York University, New York City
Background: Echoing many of this year's award winners, Dr. Manasson says it's a great time to be a rheumatologist, with "new, cutting-edge therapies available for conditions that used to be untreatable."
Born in Ukraine, she grew up in California and graduated from Princeton University, majoring in ecology and evolutionary biology. Following medical school at Boston University, she did her internal medicine residency and rheumatology fellowship at NYU. During residency, under the mentorship of NYU rheumatologist Jose Scher, MD, she contributed to a large-scale study characterizing the microbiota in subjects with rheumatoid and psoriatic arthritis. She assessed the fecal proteins and pro-inflammatory cytokines in the gut to ascertain the amount of local gut inflammation.
Her research focuses on the impact of the microbiome in spondyloarthrits. "I'm exploring the cutaneous microbiota of patients with psoriasis and psoriatic arthritis, comparing them to healthy individuals who lack the disease," she says. "The ultimate hope is this will provide insights into the pathogenesis of the psoriatic disease spectrum, and the transition from skin disease to joint disease."
An oral presenter at the Group for Research and Assessment of Psoriasis and Psoriatic Arthritis (GRAPPA) Annual Trainees Symposium in 2016 and 2017, she earned a GRAPPA Pilot Research Grant. She presented at the National Psoriasis Foundation 2017 Research Symposium, and received a 2017 NPF Early Career Research Grant. She is also an avid juggler.
'Spend time pursuing endeavors you find interesting & fulfilling, even if they don't seem immediately useful.' —Dr. Manasson
Q: What's the most fulfilling part of your career in rheumatology?
A: I'm very fortunate to have trained at NYU, where the rheumatology division, in general, and the fellowship program, in particular, are uniquely strong in both the clinical and research aspects. I've worked with smart, experienced clinicians on complex cases. I truly feel as though we make a difference in the lives of our patients. At the same time, I love my research and am excited to work on my projects while developing my niche and skillset as a physician-scientist.
Q: What has the ACR meant to you?
A: Being able to attend the ACR/ARHP Annual Meetings has been a valuable resource to learn about the latest breakthroughs in research, and to build collaborative relationships with my colleagues.
Q: What advice do you have for the next generation of rheumatology fellows?
A: Spend time pursuing endeavors you find interesting and fulfilling, even if they don't seem immediately useful. You never know when they'll become relevant in unexpected ways.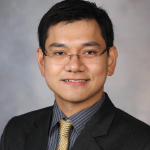 Patompong Ungprasert, MD, MS
Assistant Professor of Medicine, Department of Medicine, Siriraj Hospital, Mahidol University, Bangkok, Thailand
Background: Dr. Ungprasert trained in internal medicine at Bassett Medical Center in Cooperstown, N.Y., and recently completed his rheumatology fellowship at the Mayo Clinic in Rochester, Minn. He has returned to Thailand with hopes of establishing an epidemiology surveillance program focused on rheumatic disease in developing countries.
"The resources available in developing countries like Thailand are certainly limited compared with the United States," he says. "I have to adjust my practice to accommodate what my patients [and my hospital] can afford."
Under the watchful eye of Mayo Clinic rheumatologist Eric Matteson, MD, Dr. Ungprasert completed his master's degree in translational science. His current research is devoted to investigating the clinical characteristics and epidemiology of sarcoidosis.
"My studies have demonstrated that patients with sarcoidosis have a higher risk of developing several comorbidities, such as coronary artery disease, stroke, venous thromboembolism, infection, osteoporotic fracture," he says. "Therefore, comprehensive medical care is vital for these patients."
In collaboration with epidemiologists, data his team compiled were important in assessing the risk of various forms of connective tissue-related lung disease among first responders to the Sept. 11 terror attacks in New York City.
'The resources available in developing countries like Thailand are certainly limited compared with the United States.' —Dr. Ungprasert
Q: What does it mean to be recognized by your peers as a distinguished fellow?
A: I'd like to acknowledge the guidance and support from my program, the Mayo Clinic and my mentors, Drs. Matteson, Warrington, Mason and Ernste. I'm so grateful for the opportunity to pursue further training in epidemiology and biostatistics, and the dedicated, protected time for research. The recognition from the ACR reflects how excellent the [Mayo] program is.
Q: What's the most fulfilling part of your fellowship training/path to a career in rheumatology?
A: Besides the long-term trust and relationships I've developed with my patients, research is also a vital part of my training and future career. It's so rewarding for me to contribute to the field of sarcoidosis by fulfilling the knowledge gap. It's been more than 30 years since the last population-based epidemiologic study of sarcoidosis was published.
Q: What advice do you have for the next generation of rheumatology fellows?
A: Find your passion! Whether it's in patient care, research, medical education or advocacy, let your passion be your North Star and you will be successful. You will be the best version of yourself when you truly enjoy what you're doing. Find the meaning of your rheumatology career early.
---
Richard Quinn is a freelance writer in New Jersey.
ARHP Merit & Appreciation Awards
The ARHP merit awards began in 1982 to recognize outstanding contributions to the field of rheumatology. The ARHP appreciation awards launched in 2001 recognize students, researchers, top member recruiters and outstanding ACR/ARHP volunteers. See information about all ARHP award descriptions and past recipients.