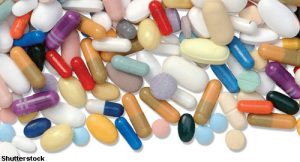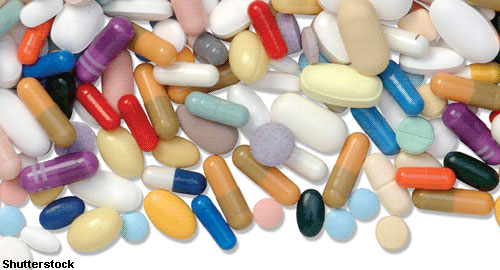 Apremilast, an oral phosphodiesterase 4 inhibitor used to treat psoriatic arthritis (PsA), has a benign safety profile and, thus, is a welcome therapeutic option. Recent research delivers more evidence apremilast helps PsA patients who have moderate—as opposed to high—disease activity at baseline achieve treatment targets at week 52.
You Might Also Like
Also By This Author
The study by Philip J. Mease, MD, director of rheumatology research at the Swedish Medical Center, Seattle, and colleagues also revealed that partial improvements by week 16 were associated with achieving treatment targets at week 52. The results, published online Jan. 7 in Arthritis Care & Research, indicate that patients receiving apremilast who achieved Clinical Disease Activity in Psoriatic Arthritis (cDAPSA) targets by week 52 also had no or mild arthritis and other PsA manifestations. Taken together, the data suggest, although apremilast may be a good option for patients with mild to moderate disease, biologics may be a better choice for patients with severe disease.1
ADVERTISEMENT
SCROLL TO CONTINUE
Conversations with Patients
"In some ways, PsA is more complex and variegated than other rheumatic diseases because of the multiple clinical domains affected by the disease," says Dr. Mease. For many patients, enthesitis is the worst part of the syndrome. For other patients, the skin and nail disease are so severe they cause physical disability and mental pain.
In the study, Dr. Mease and colleagues found 46.9% of patients who started with moderate disease activity at baseline achieved treatment targets, whereas only 24.9% of patients who started with high disease activity achieved the same. "If the patient started in a state of very high disease activity, they had a tougher time getting to an optimal state," says Dr. Mease.
ADVERTISEMENT
SCROLL TO CONTINUE
According to Dr. Mease, this finding, in addition to the fact that the week 16 mark is a meaningful predictor of a patient's ability to get to a low disease state on apremilast, is meaningful addition to conversations with patients.
cDAPSA as a Measure of Disease
"We struggle to have composite measures that take into account the full impact of the disease," says Dr. Mease.
This struggle can be especially difficult the case of patients with concomitant fibromyalgia and enthesitis. Thus, rheumatologists continue to seek measures that can be used reliably to ascertain disease activity, track disease activity and track patient progress. In all cases, the treatment goal is a state of minimal disease activity defined by low activity assessed by tender/swollen joint counts, tender entheseal points, Psoriasis Area and Severity Index or body surface area, patient pain and global activity Visual Analog Scale, and functional evaluation by Health Assessment Questionnaire.