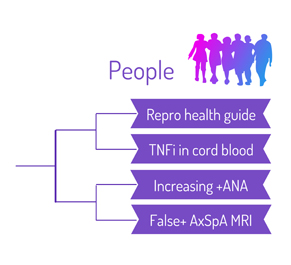 Editor's note: RheumMadness is the place for everyone crazy about rheumatology to connect, collaborate, compete and learn together. During RheumMadness, rheumatology concepts represent teams that compete against each other in a tournament, much like basketball teams do in the NCAA's March Madness tournament. In a series for The Rheumatologist, readers will get a chance to read the scouting reports for each concept team. These reports are written by rheumatology fellows from
You Might Also Like
Explore This Issue
May 2022
13 programs throughout the U.S.
ADVERTISEMENT
SCROLL TO CONTINUE
Don't forget to submit your RheumMadness 2022 bracket by March 25. The more your picks match those of our Blue Ribbon Panel of rheumatologists, the more points you get. Learn more about the panel and how the brackets work online.
Connect with RheumMadness by subscribing to the podcast and joining the conversation on Twitter, #RheumMadness. Learn more on the RheumMadness website.
ADVERTISEMENT
SCROLL TO CONTINUE
Region: People Team: Increasing +ANA
Our base article explores how the prevalence of anti-nuclear antibodies (ANA) has changed over the past 25 years. Dinse et al. studied more than 14,000 participants from the U.S. National Health and Nutrition Examination Survey (NHANES) using serum ANA via indirect immunofluorescence (IFA) assays to determine ANA prevalence during three different time periods: 1988–1991, 1999–2004 and 2011–2012. After adjusting for sex, age and race/ethnicity, results show a significant increase in ANA positivity over the past 25 years, with some interesting subgroup differences (see Table 1).1

Interestingly, the increasing prevalence of ANA was apparent in adolescents aged 12–19 years old (P<0.0001) and adults older than 50 years (P=0.001). However, this trend was not seen in adults aged 20–49 years old. The increase in prevalence between the second and third time periods was larger than the increase between the first and the second time periods.
ADVERTISEMENT
SCROLL TO CONTINUE
All serum samples were run using IFA on Hep-2 cells. Therefore, differences in testing assays—and possible false positives or negatives—would not account for the trends. The increase in prevalence was seen in both sexes and non-Hispanic whites. Of note, the prevalence of thyroid disease increased across all three time periods, and ANA rates were higher among subjects with thyroid disease compared with those without. These results also showed a positive association between patients who were overweight (i.e., with a body mass index [BMI] of 25≤30 kg/m2) and ANA prevalence in the third period compared with the first period.
Implications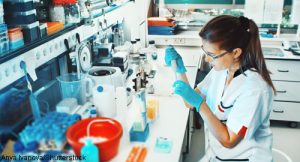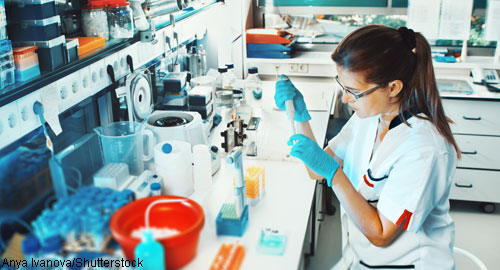 When considering the future implications of these findings, we first should ask, "What are ANA really, and what is the significance of a positive test?"