Prompt & aggressive intervention improves outcome, but can sometimes be challenging due to the rarity of CADM, heterogeneity of disease manifestations & refractoriness to conventional immunosuppression.

You Might Also Like

Explore This Issue

April 2021

Also By This Author
The patient demonstrated gradual clinical improvement and was eventually discharged on 2 L/minute of oxygen after a prolonged and complicated hospital stay of six weeks. Repeat anti-MDA5 antibody titers showed a decline of 80 units after a month.8,9 MDA-5 antibody titers may correlate with treatment response, although this is has not been observed by all groups. A high-resolution CT scan obtained a month after hospital discharge showed thickening of the interlobular septa, numerous cystic-appearing lesions and interstitial thickening opacities, which were consistent with stable ILD (see Photo 5).
ADVERTISEMENT
SCROLL TO CONTINUE
Discussion
Juvenile DM is a rare auto­immune disease characterized by proximal muscle weakness and a pathognomic rash. Anti-MDA5 antibodies were originally described in a subset of patients with amyopathic DM.
The role of MDA5 and anti-MDA5 antibodies in the pathogenesis of DM is not clearly understood. It is thought that antibody production occurs during viral infection of the skin and lung epithelium, and is triggered by the release of MDA5 from infected cells. Antibodies are believed to injure endothelial cells and other tissues. The incidence of myositis-specific antibodies in juvenile DM is 10%. The prevalence of anti-MDA5 antibodies is 6%. The anti-MDA5 antibody is associated with clinically amyopathic or hypomyopathic DM, ischemic cutaneous ulcerations, rapidly progressive ILD and a poor prognosis.
ADVERTISEMENT
SCROLL TO CONTINUE
Although our patient presented with weakness, his creatinine kinase was normal and the MRI revealed minimal muscle edema; given this and the presence of ILD, we believe his presentation was more consistent with juvenile CADM than with juvenile DM.
Rheumatologists should be aware of anti-MDA5 antibody-associated rapidly progressive ILD in patients with juvenile dermatomyositis, the aggressive nature of the disease and the need for equally aggressive immunosuppressive therapy.
---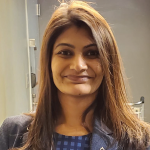 Anusha Vuppala, MD, is a first-year rheumatology fellow at LSUHSC.
ADVERTISEMENT
SCROLL TO CONTINUE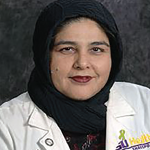 Sarwat Umer, MD, is an associate professor of rheumatology at the Center of Excellence for Arthritis and Rheumatology in Shreveport, La. Dr. Umer completed her adult rheumatology fellowship at Louisiana State University Health Science Center (LSUHSC), Shreveport, and pediatric training at UT Southwestern Medical Center, Dallas.
Acknowledgment
The authors thank Samina Hayat, MD, for her mentoring advice and continued support for pediatric rheumatology. Dr. Hayat is chief and director of the Center of Excellence for Arthritis and Rheumatology at Shreveport, La.
References
Dalakas MC. Inflammatory muscle diseases. N Engl J Med. 2015 Apr 30;372(18):1734–1747.
Bohan A, Peter JB. Polymyositis and dermatomyositis. N Engl J Med. 1975 Feb 13;292(7):344–347.
Gerami P, Walling HW, Lewis J, et al. A systematic review of juvenile-onset clinically amyopathic dermatomyositis. Br J Dermatol. 2007 Oct;157(4):637–644.
Sato S, Hoshino K, Satoh T, et al. RNA helicase encoded by melanoma differentiation-associated gene 5 is a major autoantigen in patients with clinically amyopathic dermatomyositis: Association with rapidly progressive interstitial disease. Arthritis Rheum. 2009 Jul;60(7):2193–2200.
Hamaguchi Y, Kuwana M, Hoshino K, et al. Clinical correlations with dermatomyositis-specific autoantibodies in adult Japanese patients with dermatomyositis: A multicenter cross-sectional study. Arch Dermatol. 2011 Apr;147(4):391–398.
Tansley SL, Betteridge ZE, Gunawardena H, et al. Anti-MDA5 autoantibodies in juvenile dermatomyositis identify a distinct clinical phenotype: A prospective cohort study. Arthritis Res Ther. 2014 Jul 2;16(4):R138.
Pachman LM, Khojah AM. Advances in juvenile dermatomyositis: myositis specific antibodies aid in understanding disease heterogeneity. J Pediatr. 2018 Apr;195:16–27.
Yashiro M, Asano T, Sato S, et al. Anti-MDA5 antibody-positive hypomyopathic dermatomy ositis complicated with pneumomediastinum. Fukushima J Med Sci. 2018;64(2):89–94.
Endo Y, Koga T, Ishida M, et al. Recurrence of anti-MDA5 antibody-positive clinically amyopathic dermatomyositis after long-term remission: A case report. Medicine (Baltimore). 2018 Jun;97(26):e11024.