Listening to the patient's story, parsing through their symptoms, and carefully examining their joints and soft tissues is what sets our specialty apart. Sometimes, it may not be rocket science, but the end result, establishing a fairly accurate diagnosis and devising a treatment plan, is highly appreciated by patients. Examples: Ask my patient who was admitted to the intensive care unit (ICU) with a presumptive diagnosis of bacterial meningitis, a diagnosis that was discarded following a careful review of her cervical spine imaging studies, which demonstrated a linear stripe of calcification along the longus colli tendon. When have you ever witnessed an ICU patient being happily discharged home on naproxen? Or there is the story of my lovely immune-compromised patient with rheumatoid arthritis who is fighting an atypical mycobacterial infection using an array of antibiotics, including moxifloxacin. Several imaging studies and ophthalmology visits later, it became apparent that her new, persistent eye pain and ocular soreness were actually caused by a tendonitis afflicting her lateral rectus muscle insertion. Yes, fluoroquinolone anti­biotics may not just harm the Achilles tendons. All of the body's tendons can be in play.
You Might Also Like
Explore This Issue
September 2015
Also By This Author
These are the things we learn in our discipline. After all, we are rheumatologists, the experts in making the mundane magnificent: one case of tendonitis at a time.
ADVERTISEMENT
SCROLL TO CONTINUE
---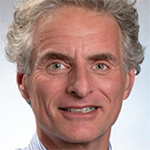 Simon M. Helfgott, MD, is associate professor of medicine in the Division of Rheumatology, Immunology and Allergy at Harvard Medical School in Boston.
References
Jozsa L, Kannus P (1997). Human Tendons. Champaign, Ill.: Human Kinetics.
Sobol DJ (1972). The Amazons of Greek Mythology. New York: A.S. Barnes.
Genesis 30:25, 33:4.
American Academy of Orthopaedic Surgeons. 2011. Rotator cuff tears. OrthoInfo.
Nourissat G, Berenbaum F, Duprez D. Tendon injury: From biology to tendon repair. Nat Rev Rheumatol. 2015 Apr;11(4):223–233.
Wang JH. Can PRP effectively treat injured tendons? Muscles Ligaments Tendons J. 2014 May 8;4(1):35–37.
Sherlock JP, Joyce-Shaikh B, Turner SP, et al. IL-23 induces spondyloarthropathy by acting on ROR- γt+ CD3+ CD4-CD8- entheseal resident cells. Nat Med. 2012 Jul 1;18(7):1069–1076.