ATLANTA—Did you know that Tasmanian wombats have cube-shaped poop or that no matter what size bladder someone has, they still pee in 20–30 seconds—even elephants? What do those factoids have to do with rheumatology? When keynote speaker David L. Hu, PhD, shared the information and how he discovered it, the stories incited laughter in the thousands of rheumatologists and rheumatology professionals present for the opening session of the 2019 ACR/ARP Annual Meeting on Saturday, Nov. 9.
Dr. Hu, a mechanical engineer at Georgia Institute of Technology who studies the interactions of animals with water, talked about how animals have adapted and evolved to traverse their environments, taking advantage of physical laws with results that are startling and ingenious.
ADVERTISEMENT
SCROLL TO CONTINUE
These seemingly silly stories—and the full keynote presentation—reminded attendees of the joy, wonder and excitement of "doing science."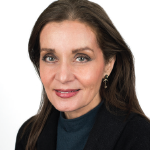 "Stories help us rekindle our love story with rheumatology," said Paula Marchetta, MD, MBA, the ACR's 82nd president, a rheumatologist in New York City and the CEO and managing partner of Concorde Medical Group, in her remarks, welcoming attendees to Atlanta.
ADVERTISEMENT
SCROLL TO CONTINUE
Dr. Marchetta also discussed the value of the ACR in helping rheumatologists combat burnout. Forty-one percent of rheumatologists report experiencing burnout, and at least one survey has pegged the disappearance of the doctors' lounge as both a reason for and a symbol of physician burnout.1,2 Dr. Marchetta discussed its loss as an underpinning of isolation and burnout.
"Although our professional society cannot replace the loss of the doctors' lounge," said Dr. Marchetta, "in some ways it transcends it." The ACR offers rheumatologists support and collegiality. The Annual Meeting is a place where rheumatologists and rheumatology professionals can be in the room together. "We are here for you, so you can be there for your patients. Who are we? We are rheumatologists and rheumatology professionals," she said.
More than 15,000 people were in Atlanta for the 2019 ACR/ARP Annual Meeting, with nearly 11,000 of them scientific attendees representing 103 countries.
ADVERTISEMENT
SCROLL TO CONTINUE
Honors
The opening session also served as the forum for the College to recognize the distinguished individuals who have made significant contributions to rheumatology research, education and patient care with the 2019 recipients of its Master of the ACR designation, Awards of Distinction and Distinguished Fellow Awards.
The 2019 recipients of the Masters of the ACR designation are:
Nighat Mir Ahmad, MD, MBBS, Rheumatology Department, National Hospital & Medical Centre, Lahore, Punjab, Pakistan;
Jürgen Braun, MD, Rheumazentrum Ruhrgebiet, Herne, Germany;
Calvin R. Brown Jr., MD, Northwestern University Feinberg School of Medicine, Chicago;
Gerd R. Burmester, MD, Charité—University Medicine, Berlin, Germany; Free University and Humboldt University, Berlin Department of Rheumatology and Clinical Immunology, Charité, Berlin, Germany;
Grant W. Cannon, MD, Salt Lake City VA Medical Center and University of Utah, Salt Lake City;
Rowland W. Chang, MD, MPH, Northwestern University Feinberg School of Medicine, Chicago;
Jonathan S. Coblyn, MD, Brigham and Women's Hospital and Harvard Medical School, Boston;
Hani El-Gabalawy, MD, University of Manitoba, Winnipeg, Manitoba, Canada;
Simon Helfgott, MD, Brigham & Women's Hospital and Harvard Medical School, Boston;
James N. Jarvis, MD, University at Buffalo Jacobs School of Medicine & Biomedical Sciences, Buffalo, N.Y.;
Sharad Lakhanpal, MBBS, MD, UT Southwestern Medical Center, Dallas;
Ronald M. Laxer, MD, The Hospital for Sick Children, Toronto, Ontario, Canada;
Linda Kay Myers, MD, University of Tennessee Health Science Center, Memphis, Tenn.;
Lee Nelson, MD, Fred Hutchinson Cancer Research Center, Seattle;
Chester V. Oddis, MD, University of Pittsburgh School of Medicine, Pittsburg;
John J. O'Shea, MD, NIH, Bethesda, Md.;
Michelle Petri, MD, MPH, Johns Hopkins University School of Medicine, Baltimore;
Carlos Pineda, MD, PhD, Instituto Nacional de Rehabilitacion, Mexico City, Mexico;
Rosalind Ramsey-Goldman, MD, DrPH, Northwestern University Feinberg School of Medicine, Chicago;
John D. Reveille, MD, The University of Texas McGovern Medical School, Houston;
William F.C. Rigby, MD, Dartmouth-Hitchcock Medical Center, Lebanon, N.H.;
Lee Stuart Simon, MD, SDG LLC, Cambridge, Mass.; and
Fredrica E. Smith MD, Retired Rheumatologist, Orono, Maine.
ACR Awards of Distinction