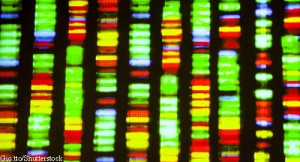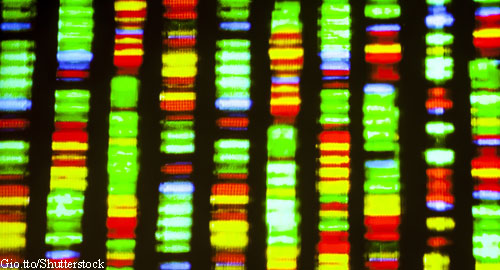 Systemic lupus erythematosus (SLE) is characterized by antibodies that target DNA and self-proteins. One such protein is the RNA binding protein Ro60. However, researchers have suspected that Ro60 is not just a passive target of autoantibodies, but may be an active regulator of the immune system and a direct contributor to SLE pathogenesis. New research reveals a link between the lupus autoantigen Ro60, Alu retroelements and type I interferon. The work by Tiffany Hung, PhD, a postdoctoral fellow at Genentech in San Francisco, and colleagues was published in the Oct. 23 issue of Science.1
The investigators began their study by evaluating two human cell lines and cataloging their Ro60-associated RNAs via individual nucleotide cross-linking and immunoprecipitation (iCLIP), followed by high-throughput sequencing. This process revealed that approximately two-thirds of the iCLIP tags localized to introns. When the researchers examined the shared iCLIP peaks for enriched motifs, they identified Y RNA consensus sequences, as well as a U-rich motif that corresponded to the 3′ antisense strand of an Alu element. They found the latter particularly intriguing because the Alu retroelement is a common repetitive transposable element in the human genome.
ADVERTISEMENT
SCROLL TO CONTINUE
Next, Dr. Hung and colleagues tested the ability of radiolabeled Alu motif oligonucleotides to bind to purified recombinant Ro60. They confirmed that Ro60 did, indeed, bind to an RNA motif derived from endogenous Alu retroelements. To further investigate the functional role of Ro60, they created knockout cell lines containing undetectable levels of Ro60 protein and found that the absence of Ro60 led to an aberrant activation of inflammatory pathways.
The team next sought to determine if the widespread changes in gene expression in the knockout cells included alterations in Ro60-bound RNAs. This hypothesis was correct. They found the Ro60-knockout cell lines had enhanced expression of Alu RNAs, as well as increased activation of IFN-induced genes when compared with the parent cell line. Moreover, when the investigators isolated peripheral blood mononuclear lymphocytes (PBML) from healthy human donors, they found treatment of these cells with type I interferon induced Alu transcripts and stimulated the cells to secrete proinflammatory cytokines. When they transfected the PBMLs with synthesized RNAs, the Alu motif RNAs spontaneously stimulated secretion of multiple cytokines. In contrast, transfection with truncated Alu motifs resulted in submaximal cytokine responses.
ADVERTISEMENT
SCROLL TO CONTINUE
The researchers next purified SLE serum immunoglobulin G (IgG) and found endogenous SLE IgGs also immunoprecipitated Alu transcripts and individuals with lupus had antibody-Ro60-Alu RNA immune complexes. Additionally, a test for Alu transcripts in blood cells of patients with SLE and controls revealed that Alu RNA was present at significantly higher levels in patients with SLE than in controls.