ATLANTA—At the 2019 ACR/ARP Annual Meeting in November, the ACR and the ARP honored a group of distinguished individuals who have made significant contributions to rheumatology research, education and patient care. This month, The Rheumatologist speaks with the winners of the ARP Merit Awards about their individual contributions to advancing rheumatology. You'll also find a list of individuals honored by the ACR with the Master designation in 2019.
ARP MASTER AWARD
The ARP's highest honor—the Master Award—went to two ARP members in 2019 for their outstanding contributions to the field of rheumatology: Geri Neuberger, RN, MN, EdD, and professor emerita at the University of Kansas (KU) School of Nursing, and Robert Richardson, PT, MEd, FAPTA, physical therapist at Maria Parham Health in Henderson, N.C.
ADVERTISEMENT
SCROLL TO CONTINUE
Dr. Geri Neuberger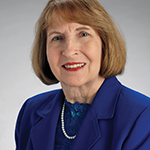 For 40 years, Dr. Neuberger has been perfecting her craft as an educator, researcher and author. Her significant contributions to the field of rheumatology have focused on improving the treatment of patients with rheumatic diseases, specifically rheumatoid arthritis (RA). Her devotion to the field stems from the experience of her mother and younger sister; both were diagnosed with severe RA years before biologics were discovered and used for treatment.
ADVERTISEMENT
SCROLL TO CONTINUE
Dr. Neuberger's academic career combines her love of nursing, teaching and writing. After receiving her diploma in nursing in 1956 from Kentucky Baptist Hospital School of Nursing in Louisville, she continued her education by earning a Bachelor of Arts in English from Kentucky's Georgetown College, a master's degree in nursing from the KU School of Nursing in 1976 and a doctoral degree in curriculum and instruction from the KU School of Education in 1983.
Since 1976, Dr. Neuberger has held different positions at the KU School of Nursing. She began as an instructor and moved up the career ladder to assistant professor with tenure in 1981, associate professor in 1984, full professor in 1998 and was awarded the professor emerita title in 2016.
"I still have an office in the KU School of Nursing," says Dr. Neuberger, who has published 46 papers during her career and received funding for four studies published in respected medical journals. "Most of the work I do now involves reviewing articles for journals, such as Arthritis Care & Research, and evaluating abstracts for professional meetings and books for several nursing publishers." Dr. Neuberger also acts as a consultant for KU nursing faculty on research articles and grant proposals.
ADVERTISEMENT
SCROLL TO CONTINUE
Her career highlights include research she conducted for her master of nursing thesis, which focused on testing a method to help RA patients take their medications as prescribed. That involved testing a color-coded bottle system and medication calendar. She also obtained a grant (1996–2001) from the National Institutes of Health to test a low-impact exercise program in RA patients that had positive results for improving walk time and grip strength, and decreasing pain, fatigue and depression.
Dr. Neuberger's involvement with the ARP, which she joined in 1977, has been a constant throughout her career. She served on numerous committees as a member or chair from 1988–2010 and then acted as scientific editor for the development and revision of a series of educational modules, Fundamentals of Rheumatology. She attends the ACR/ARP Annual Meeting to stay up to date on new treatments and theories about causation of rheumatic conditions.
"The ARP has given me purpose, a sense of direction," says Dr. Neuberger. "I'm honored by this award, and humbled and grateful for what I've learned through both the ACR and ARP. It's been a wonderful connection that I still value very much."
Robert Richardson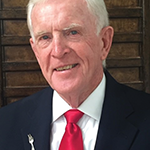 Mr. Richardson says he is humbled and honored by this award. "To be recognized by the ARP for my achievements carries with it the responsibility of advocating for my profession, patients and these organizations," he says. "I accept that responsibility with a great deal of pleasure."
Throughout his nearly 60-year career, Mr. Richardson has been committed to helping patients with rheumatic diseases and feels fortunate to have worked in the field for so many years.
After earning his physical therapist (PT) certificate in 1959 from the University of Pittsburgh, Mr. Richardson developed a Rheumatology Rehab Center at St. Margaret Memorial Hospital in
Pittsburgh, now called UPMC St. Margaret, requiring him to work with numerous rheuma­tologists from the University of Pittsburgh and two large private rheumatology practices. "I went from being the only PT, treating about 10 patients a day, to hiring 25 PTs, 15 occupational therapists (OTs) and five social workers within a 10-year period," says Mr. Richardson, who also earned a master's degree in education at the University of Pittsburgh in 1974. "That program gained national recognition as a specialty hospital for interdisciplinary patient care."
The center's success led to a grant-funded rheumatology outreach program for the tri-state area—West Virginia, Ohio and Pennsylvania—that provided rheumatology education to primary care physicians and improved patient access to both rheumatologic and orthopedic care.
Mr. Richardson left the hospital in 1977 to follow his entrepreneurial spirit. He and his wife, Jan, also a PT, launched a private rehabilitation company that supported roughly 80 PTs and OTs who served patients throughout western Pennsylvania. In 1998, they moved to North Carolina after his wife accepted an administrator position at Duke University, Durham, N.C.
Since then, Mr. Richardson has held numerous positions at Maria Parham Health, a small, rural hospital in Henderson, N.C. For about 10 years, he served as the hospital's director of rehabilitation. He was vice president for the next five years, before transitioning to serve as executive director of the hospital's foundation for the next five years. Now, he works part time at the hospital, doing what he loves best—treating patients challenged by rheumatic diseases.
During his successful career, he also served on the faculty in the Doctor of Physical Therapy (DPT) programs at three universities: the University of Pittsburgh, Slippery Rock University, Pa., and Duke University, where he introduced rheumatology into the curriculum and helped boost business development and personnel management.
As a member of the ACR's Communications and Marketing Committee, a former member of its Committee on Ethics and Conflict of Interest, and an ARP officer and past president, Mr. Richardson will continue volunteering for both organizations as his way of giving back to the profession and his community.
"Being active in the ACR and ARP is like going to graduate school," Mr. Richardson says. "Having personal and professional relationships with rheumatologists, orthopedic surgeons and others in the field is a stimulating and growing experience. People who don't do this are missing out."
LIFETIME ACHIEVEMENT AWARD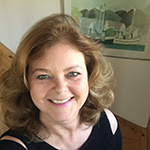 Among the ARP's highest honors is the Lifetime Achievement Award, which is presented to a current or past member who has made meaningful and lasting contributions to the field of rheumatology. This year's award recipient is Maura Daly Iversen, PT, DPT, SD, MPH, FNAP, FAPTA, professor and director of the Rehabilitation and Epidemiology Lab in the Department of Physical Therapy, Movement and Rehabilitation Sciences, Northeastern University, Boston.
"It's an honor and privilege to receive this award for my work, which is a culmination of successful collaborations with colleagues from institutions in the U.S. and abroad," says Dr. Iversen. "I feel fortunate to have worked with so many great people."
For more than 25 years, Dr. Iversen has led a life of leadership and achievement. As a behavioral scientist and clinical epidemiologist in the Department of Medicine, Section of Clinical Sciences, Brigham and Women's Hospital, Boston, her research focuses on clinical trials of exercise, behavioral interventions to improve adherence to pharmacologic/non-pharmacologic therapies and technologies to promote physical activity in patients with arthritis. She has played a major role in changing or developing practice standards and guidelines in rheumatology.
Her reputation as a leading scientist and educator is global. Dr. Iversen is an ambassador for the Rheumatology Research Foundation and holds overseas appointments: foreign professor in the Department of Women's and Children's Health, Karolinska Institute, Stockholm, Sweden, and honorary professor in the Faculty of Health Sciences at the University of Southern Denmark, Odense. As a recognized educator, she has mentored students, developed curricula for universities and published more than 150 papers.
Not surprisingly, Dr. Iversen's academic credentials are impeccable. She earned a Master of Public Health from Boston University, a DPT from MGH [Massachusetts General Hospital] Institute of Health Professions, Boston, a doctorate in behavioral health from the Harvard T.H. Chan School of Public Health in Cambridge, Mass., and completed postdoctoral training in clinical epidemiology in the Department of Medicine at Harvard Medical School, Boston. She has won the field's top awards: She was named a Fellow and Distinguished Scholar by the National Academies of Practice, received the Distinguished Scholar Award from the ACR/ARP, is the Catherine Worthingham Fellow of the American Physical Therapy Association and is a Fulbright Research Scholar.
Her passion for rheumatology has encouraged her to contribute to the field in other ways. She is an ARP past president, has served on the board for the ACR's Rheumatology Research Foundation and was a trustee of the Arthritis Foundation for its Massachusetts office.
Dr. Iversen believes her early involvement with the ARP helped shape her specialty career across the spectrum. "I will always continue to do research," she says. "But I'm exploring various new roles that would allow me to expand my learning and research opportunities within rheumatology."
ADDIE THOMAS SERVICE AWARD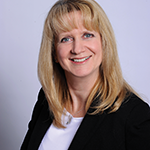 The Addie Thomas Service Award, which honors ARP's first president by recognizing active volunteers in arthritis-
related activities, was presented to Monique Gignac, PhD, professor in the Dalla Lana School of Public Health, University of Toronto, Canada, and scientific co-director and senior scientist at the Institute for Work & Health, Toronto.
"I keep volunteering because of all the wonderful people I meet and the opportunities to really learn from others, which can help me make more of a difference in people's lives," she says. "So it's a surprise when someone notices and turns the spotlight on you even though that's not why you volunteer."
Dr. Gignac's research expertise falls in the areas of health and social psychology. Her research examines psychosocial factors, such as stress, coping and adaptation, and how people with arthritis cope and function in their daily lives.
She says her next big focus is to examine how arthritis affects employees and wants to disseminate her research findings to employers and others.
"My research looks at the impact of this disease on employees," she says. "It's really important for other groups, like human resource professionals, disability managers and supervisors, to become more aware of conditions like arthritis and have the necessary tools and resources at their disposal to support employees."
Dr. Gignac is a researcher at heart, always thinking about what can be tested and offer significant learning opportunities. She received her master's and doctoral degrees in social psychology in 1988 and 1991, respectively, from the University of Waterloo, Ontario, Canada, and completed a postdoctoral fellowship in social gerontology in 1995 at the University of Guelph, Ontario, Canada.
From 2008–14, she co-directed the Canadian Arthritis Network, which supported more than 200 researchers, trainees and arthritic patients. She has also chaired the advisory board of the Institute of Musculoskeletal Health and Arthritis at the Canadian Institutes of Health Research, the country's federal health funding agency, since 2017 (and also between 2011 and 2016). For the past eight years, she has served as a member of the Scientific Advisory Committee for the Arthritis Society in Canada.
Throughout her career, she says the ARP has been her go-to organization for research, professional development and networking.
"The opportunity to connect with ARP members, who include social-behavioral researchers, epidemiologists, nurses, PTs and OTs, has been really nice," says Dr. Gignac. "I'm very proud to be a part of the ARP. The association has given me a home and a real sense of belonging, partly because members support research across all levels and disciplines. They understand why it matters."
ANN KUNKEL ADVOCACY AWARD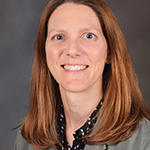 Due to her advocacy role in promoting the rheumatology profession, patient care, and the needs of advanced practice providers in the field, Heather Benham, DNP, APRN, CPNP-CP, RhMSUS, a pediatric nurse practitioner in Pediatric Rheumatology at Texas Scottish Rite Hospital for Children, Dallas, received the Ann Kunkel Advocacy Award.
Over the past decade, Dr. Benham has helped develop educational programs that have generated awareness about pediatric patients with rheumatic disease. For the past two years, she has participated in ACR/ARP advocacy meetings in Washington, D.C., and meets with government representatives to explain the healthcare hurdles that her patients face, such as not having access to drugs they need due to high prices.
"Many times, [government representatives are] not familiar with the subspecialty of rheumatology or that kids can get arthritis and other rheumatic diseases," says Dr. Benham. "It's important to make sure that pediatric rheumatology is represented during these visits."
After a visit in May, her congressional representative introduced legislation to extend program funding that supports trainees entering pediatric subspecialties, such as rheumatology.
Dr. Benham completed her MSN and DNP degrees in 2002 and 2004, respectively, at the Frances Payne Bolton School of Nursing at Case Western Reserve University, Cleveland. For the past 16 years, she has served as a pediatric nurse practitioner at Texas Scottish Rite Hospital for Children and recently became certified in musculoskeletal ultrasound after completing the ACR's RhMSUS Certification program for healthcare providers who perform musculoskeletal ultrasound as part of their practice of rheumatology, as well as the USSONAR program.
An ARP member for 12 years, she says the organization has helped advance her career and advocacy ambitions by providing a rich platform for networking and educational opportunities.
"The ARP has allowed me to develop professionally," Dr. Benham says. "My colleagues and I share patient experiences, challenges and what we're doing in the field. This is a wonderful platform that helps spur professional development."
She is motivated to remain in pediatric rheumatology by her patients and their families. "I know what I do every day makes a difference in their lives and helps improve outcomes," Dr. Benham says. "That's what keeps me going in this subspecialty."
Dr. Benham's ARP committee work has elevated her passion for advocacy. She has served on the NP/PA Rheumatology Curriculum Task Force, the ACR's Committee on Rheumatologic Care and, most recently, the ARP Practice Committee, which has developed a three-part webinar series addressing the benefits of adding nurse practitioners and physician assistants to a rheumatology practice, and also offers best practices for onboarding and mentoring them, and conducting performance evaluations.
Dr. Benham says she is truly honored to receive this award. "It's wonderful to be recognized for all the hard work I've done over the years in pediatric rheumatology," says Dr. Benham. "I just hope that my efforts draw people into this subspecialty and keep them in it. There's a lot of opportunity to make a difference."
DISTINGUISHED SCHOLAR AWARD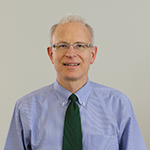 The Distinguished Scholar Award is presented to Michael LaValley, PhD, a professor in the Department of Biostatistics at Boston University School of Public Health, for his exceptional achievements in scholarly activities pertinent to arthritis and rheumatic diseases.
"Being a member of the ARP has been a big piece of my professional identity," says Dr. LaValley. "This award recog­nizes my research role in rheumatology and also the con­tributions I've made to the ACR's Arthritis Care & Research journal." Dr. LaValley has had more than 150 papers published in his career.
After receiving his doctorate in statistics in 1993 from Penn State University, Philadelphia, Dr. LaValley completed a postdoctoral fellowship in 1995 at the Harvard T.H. Chan School of Public Health. That same year, he joined the Boston University faculty in the Department of Biostatistics, where he has continued to work for the past 24 years.
During his career, he has collaborated extensively on research into different aspects of rheumatic disease, including osteoarthritis and amyloidosis, with researchers from Boston University's Clinical Epidemiology Research and Training Unit, now called the Rheumatology/Arthritis & Autoimmune Diseases Research Center, and the Sargent College of Health and Rehabilitation Sciences.
"I've had the opportunity to work with many outstanding rheumatology researchers," he says, pointing to former ARP member and Boston University researcher Saralynn Allaire, PhD. "We worked on randomized controlled trials that established the impact of vocational rehabilitation on work outcomes for people with arthritis."
A major focus of his research has been on meta-analyses that critically evaluated treatments for rheumatic conditions and formulated new ways to assess osteoarthritis progression for clinical trials and longitudinal cohort studies. In this capacity, he also worked with researchers at Harvard University and Tufts University, Medford/Somerville, Mass., seeking effective treatments for osteoarthritis and other rheumatic diseases.
After joining the ARP in 1996, Dr. LaValley served on its Research Committee and Survey Task Force, and is now a member of the Annual Meeting Planning Committee. He has reviewed abstracts for the Annual Meeting and has been an associate editor of Arthritis Care & Research since 2011.
Despite decades of research, he says there's one area he is still "chiseling away" at—accurately predicting the progression of arthritis in patients with early stage disease.
Meanwhile, working with ARP members has given him a broader view of rheumatology.
"Many of us work in one area, maybe within one disease, or conduct one type of study," says Dr. LaValley. "[The] ARP has given me a much wider appreciation of all the different channels [and] what's happening in the field, which has been very useful to me, professionally and personally."
DISTINGUISHED CLINICIAN AWARD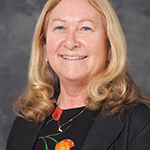 Joni Dean, a nurse practitioner in pediatric rheumatology at American Family Children's Hospital, an arm of UW Health of the University of Wisconsin, Madison, received the Distinguished Clinician Award for her outstanding clinical expertise in rheumatic diseases.
"I've done a lot for pediatric rheumatology over the past 20 years, everything from building the practice here to implementing electronic health records," says Ms. Dean, who earned a Master of Science in nursing from the University of Wisconsin, Madison, in 1993. "I'm grateful that all of my experiences have helped improve patient care. This award is a wonderful honor. It's the crowning achievement of my career."
Although Ms. Dean is contemplating retirement, you'd never know it from her actions. This past year, she has played a big role in the launch of a clinic for children suffering from Ehlers-Danlos syndromes, a group of connective tissue disorders. The clinic, which opened in October 2019, already has a waiting list of children whom she will screen.
Her career accomplishments are quite impressive. Back in 2000, she worked alongside Anna Huttenlocher, MD, the first pediatric rheumatologist hired by the University of Wisconsin Hospital and Clinics. Together, they built a successful rheumatology clinic that now employs two more pediatric rheumatologists and a registered nurse.
While in that role, Ms. Dean also created treatment plans for infusions in the day treatment department to eliminate paper orders, served on the task force that created the certified rheumatology nurse designation through the American Nurses Credentialing Center, managed two quality improvement projects with poster presentations and has been a study coordinator for the Childhood Arthritis and Rheumatology Research Alliance (CARRA) since the legacy registry began in 2011.
Currently, she is board chair of the local chapter of the Arthritis Foundation and a member of CARRA's Research Coordinator Advisory Committee and Office of Continuing Professional Development, which coordinates continuing medical education credit for CARRA seminars.
For the past several years, Ms. Dean has reviewed abstracts for the ARP, and she served as a moderator at the 2017 Annual Meeting. She currently serves on an ACR/ARP task force developing the pediatric portion of The Training Rheum curriculum, a three-day event designed to help rheumatology practices onboard advanced practice providers.
Among the many reasons Ms. Dean is involved with the ARP is its online courses, which have significantly contributed to her knowledge base and skill set, and its ability to connect professionals in pediatric rheumatology.
"I don't have a co-worker I can call or see because geographically, we're so far apart," she says. "We're very isolated in this field. The ARP is our national link. So when it needs someone in pediatrics and reaches out to me, I'm always happy to help."
DISTINGUISHED EDUCATOR AWARD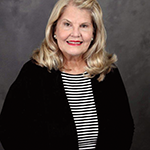 This year's Distinguished Educator Award is going to Annelle Reed, MSN, CPNP, a pediatric nurse practitioner in the Division of Pediatric Rheumatology at the University of Alabama, Birmingham, and at Children's of Alabama, for demonstrating excellence in teaching patients and students/trainees.
"It's always touching and satisfying to be recognized for your hard work," Ms. Reed says.
Although many of her family members are teachers, Ms. Reed never envisioned herself as an educator. "I never set out in my career to be an educator," she says. "Somehow, I got drawn into it when I took a job at [the University of Alabama, Birmingham,] as a pediatric nursing instructor. I had no idea that I would love it so much."
Over the past several years, Ms. Reed has been instrumental in developing a transition program that helps children with rheumatic conditions better manage their disease when they reach adulthood. The program, launched this year, is currently being assessed for its effectiveness and potential improvements.
Meanwhile, Ms. Reed says she's "trying to be brave" and submit articles for publication in medical journals. As an active ARP member since 2007, she has already put her writing and editing skills to good use. She edited and created new modules for the ARP Fundamentals of Rheumatology course and two chapters in the Rheumatology Nurses Society's core curriculum textbook, and reviewed abstracts for the ACR/ARP's Education Committee.
She enjoys presenting lectures on a variety of rheumatology subjects for local Grand Rounds, workshops and national groups, such as the National Association of Pediatric Nurse Practitioners and Rheumatology Nurses Society. She has also facilitated ARP roundtable discussions, moderated presentations and presented the topic, JIA, Across the Lifespan, at the ARP Clinical Focus Workshop in 2016.
For many years, Ms. Reed has carved out time to serve on ARP committees, including the Government Affairs Committee, the Executive Committee, the Pediatric Rheumatology Special Committee and the PRYSM Planning Committee.
As an educator, she values learning and continuously updates her own skills and knowledge. She received her Bachelor of Science in nursing from Emory University, Atlanta, in 1975. She earned a master's degree in the dual track of education and clinical care specialist from the University of Alabama, Birmingham. Years later, she returned to the university and obtained her nurse practitioner post certificate in 1998.
Ms. Reed says the ARP has been key to her medical education, especially because nursing schools don't cover pediatric rheumatology. She says she developed her skills predominantly by attending ACR/ARP Annual Meetings, where she was exposed to the latest trends and research, and by being mentored by ARP members. The ACR and ARP also helped her build a global, collaborative network, enabling ideas, knowledge and techniques to be shared.
"I'm very humbled by this award," Ms. Reed says. "It has encouraged me to keep growing and expand my reach as an educator."
OUTSTANDING STUDENT IN RHEUMATOLOGY AWARD
The Outstanding Student in Rheumatology Award recognizes students who are advancing in the field of rheumatology in at least one of these areas: education, practice, research, and/or advocacy. The 2019 award was presented to two students: Dana Guglielmo and Meredith Christiansen.
Ms. Guglielomo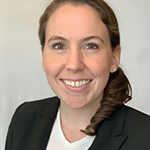 Since 2017, Dana Guglielmo, MPH, has been an epidemiology fellow in the Oak Ridge Institute for Science and Education (ORISE) program at the Centers for Disease Control & Prevention's National Center for Chronic Disease Prevention and Health Promotion. Her story paints a picture of purpose and perseverance.
As a teenager, Ms. Guglielmo was one of the top distance runners in New Jersey. She was a member of her high school's cross country and track teams, running 40–50 miles every week to get in shape for competitions. But at the age of 17, she was diagnosed with RA.
"I saw firsthand how behavioral and lifestyle modifications were essential to effectively manage this disease and continue to be an athlete," she says. "I wasn't willing to give up my active lifestyle and wanted to ensure others with arthritis didn't have to either."
So Ms. Guglielmo pursued her Master of Public Health with a concentration in behavioral science, graduating in 2016 from Emory University, Rollins School of Public Health, Atlanta. Throughout graduate school, she actively searched for opportunities in arthritis research and found minimal opportunities, which was her first indication that arthritis public health is often overshadowed by other chronic and infectious diseases.
"This made me even more determined to break into the field of arthritis public health research," she says.
During her fellowship, she is gaining hands-on experience involving behavioral epidemiology, epidemiological methods and data analysis. She has also published studies on arthritis prevalence and mental health, pain, physical inactivity and healthcare provider counseling for weight loss among adults with arthritis. Her published works have appeared in the Morbidity and Mortality Weekly Report (MMWR) and a co-authored paper in the ACR's journal, Arthritis & Rheumatology. She has also presented her findings at ACR/ARP Annual Meetings.
Ms. Guglielmo believes this award is a reflection of the support and encouragement she has received from the ACR/ARP. She also credits her mentors, who have helped her successfully transition from a graduate student to a young researcher.
Through her epidemiology research, she hopes to generate more public awareness about the major impact arthritis can have on people and their families. Within the next several years, Ms. Guglielmo plans to pursue a PhD in epidemiology, focusing on behavioral epidemiology, social determinants of health and how modifiable risk factors can affect arthritis outcomes.
Among her career goals is helping adults with arthritis learn how physical activity can help ease their arthritic pain and improve their quality of life.
"This award gives me confidence that I'm on the right path to making a difference," says Ms. Guglielmo.
Ms. Christiansen

A research assistant at the University of Delaware, Newark, for the past three years, Ms. Christiansen says it's exciting to be part of the ARP, which she calls a "melting pot" organization that includes not just PTs, but clinicians and scientists who share new research ideas and unique approaches to improve clinical care.
"Being able to access and learn from leading scientists who research all types of rheumatological diseases is a valuable experience," she says. "So I feel especially grateful and proud to receive this recognition of my accomplishments as a PhD student and join the group of clinical scientists who have been recognized for their research."
Ms. Christiansen has been an active ARP member since 2016. She served on its eLearning Subcommittee, was an abstract reviewer for the 2019 ACR/APR Annual Meeting and was recognized by Arthritis Care & Research as one of the journal's top reviewers.
Since she embarked on her PhD training and began conducting research in the field of rheumatology, Ms. Christiansen has had several papers and abstracts published, with others under review. She has also had six poster presentations at national and inter­national conferences.
Ms. Christiansen received her Doctor of Physical Therapy in 2012 from Pacific University, Forest Grove, Ore., and completed an orthopedic PT residency two years later at UT Southwestern Medical Center, Dallas. She worked as a PT in private practice for two years in Dallas before starting her PhD in biomechanics and movement science at the University of Delaware, Newark, in 2016.
Ms. Christiansen's research currently focuses on PT utilization for knee osteoarthritis. Over the past several years, she has received research funds from two different sources: the Rheumatology Research Foundation for her research related to a clinical trial promoting physical activity after total knee replacement and the Academy of Orthopaedic Physical Therapy for her dissertation project, Investigating Physical Therapy Utilization for Knee Osteoarthritis—A Mixed Method Study.
Although PT is a key part of managing knee osteoarthritis, Ms. Christiansen says very few people with the disease end up receiving it. In the future, she envisions translating her research findings to optimize access and utilization in those with knee osteoarthritis who could benefit from PT services.
"A lot of my research is trying to understand some of the barriers or misperceptions about the disease and reasons why people tend to underutilize physical therapy," says Ms. Christiansen. "I find this area of rheumatology interesting because it can directly impact clinical care."
ACR MASTERS RECOGNIZED
Recognition as an ACR Master is one of the highest honors the College bestows. The designation of Master is conferred on ACR members, age 65 or older by Oct. 1 of the year in which they are nominated, who have made outstanding contributions to the ACR and the field of rheumatology through scholarly achievement and/or service to their patients, students and profession. The 23 individuals recognized in 2019 as ACR Masters are listed below. We asked: What does recognition as an ACR Master mean to you?
Nighat Mir Ahmad, MD, MBBS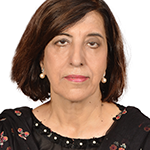 Chair, Department of Rheumatology, National Hospital & Medical Centre; Adjunct Faculty, University of Health Sciences, Lahore, Punjab, Pakistan
"After I completed a fellowship at MetroHealth Hospital, Cleveland, with mentors Asim Khan, MD, and Stan Ballou, MD, I returned to Pakistan with a vision of starting a training program in rheumatology. The ACR was my only link to the outside world.
"At that time there were only 10 rheumatologists for a population of 180 million people with limited resources. Rheumatology was not recognized as a specialty, and there were no training programs. The long, tedious journey from a rheumatology clinic in a small room in a charity center to founding a Division of Rheumatology at the Fatima Memorial Hospital Medical College was a challenge and so was getting rheumatology recognized as a subspecialty in the country. As head and founder of the first rheumatology training program and associate dean at the college, I introduced rheumatology to medical students, other specialists and family physicians. …
"I am overwhelmed and honored at my nomination. This would not have been possible without the support of the ACR, my mentors, my strong team at home, international faculty, the Pakistan Society for Rheumatology and my family." —Dr. Ahmad
Jürgen Braun, MD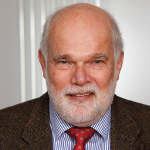 Professor of Medicine, Head of the Department of Rheumatology, Ruhr University Bochum; Medical Director of the Rheumatology Center Ruhrgebiet, Herne, Germany
"Recognition as an ACR Master is a great honor for me. It is an international recognition of my work for rheumatic diseases, especially spondyloarthritis, in the last 30 years. Once you become 65 years of age, you start to look back and think about your achievements and failures. We have been very lucky to have new techniques, such as MRI, and new drugs, such as biologics, become available in the last decades. In addition, one needs to have a motivated and productive team around that does much of the work needed to be successful, publish in good journals and receive grants that enable more research in the future. I'm very thankful for having that. I have always loved to work as a rheumatologist and I honor every person and event that helped me to become a scientist. Together with my wife, family and sports, this has been my personal and ideal combination in life." —Dr. Braun
Calvin R. Brown Jr., MD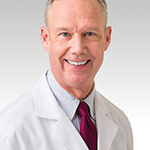 Professor of Medicine & Director of Rheumatology Training, Division of Rheumatology, Northwestern University Feinberg School of Medicine, Chicago
"This award is not about how old you are, but how you are old. I am grateful to receive this award from an organization I admire and love so much." —Dr. Brown
Gerd R. Burmester, MD
Professor of Medicine, Director, Department of Rheumatology & Clinical Immunology, Charité–University Medicine, Berlin, Germany; Free University and Humboldt University, Berlin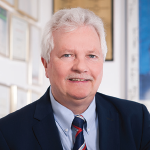 "To be recognized as an ACR Master means very much to me. It has been an exciting experience to be a member of the ACR for more than three decades now and attending nearly all ACR [Annual Meetings] since my graduation in rheumatology. This all started with my postdoctoral fellowship at The Rockefeller University, New York, and the Hospital for Joint Diseases, New York, under the outstanding mentorships of Robert Winchester and Henry Kunkel. In these institutions, I received my training in translational rheumatology and immunology, starting with aspects of immune response genes and generating a vast number of monoclonal antibodies for the characterization of immune cells. Back in Germany, I could expand this knowledge to novel immune-based therapies. I have held very close ties to the ACR since then, including the excellent collaboration with my ACR leadership colleagues as a member of the EULAR Steering Group including my presidency." —Dr. Burmester
Grant W. Cannon, MD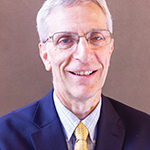 Professor of Medicine, Division of Rheumatology, University of Utah; Associate Chief of Staff of Academic Affiliations, George E. Wahlen VA Medical Center, Salt Lake City
"One of the greatest privileges of my life is to be a rheumatologist and involved in the important work of education, research and clinical care for which the ACR is a premier sponsor and advocate. To be named a Master of the ACR is a wonderful honor. This award motivates me to continue to sustain and to promote our organization and its values and encourage our younger members to take full advantage of the ACR and the benefits it provides." —Dr. Cannon
Rowland W. Chang, MD, MPH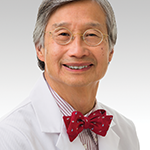 Professor of Preventive Medicine (Epidemiology), Medicine (Rheumatology) and Physical Medicine and Rehabilitation, Northwestern University Feinberg School of Medicine, Chicago
"I appreciate the recognition given to me by my peers. I feel very much honored." —Dr. Chang
Jonathan S. Coblyn, MD
Director, Clinical Rheumatology Director, Center for Arthritis & Joint Diseases; Associate Professor, Harvard Medical School; Brigham & Women's Hospital, Boston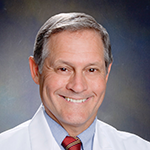 "This is an incredible honor. I feel very fortunate to have had such a productive and wonderful career. The practice of rheumatology and its evolution from my training years to now has been nothing short of miraculous—and life changing for our patients. This award recognizes not only me, but our patients and the Brigham and Women's Hospital that has allowed many researchers and clinicians to thrive." —Dr. Coblyn
Hani El-Gabalawy, MD
Professor of Medicine & Immunology; Endowed Rheumatology Research Chair; University of Manitoba, Winnipeg, Manitoba, Canada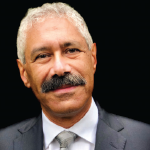 "For more than 30 years the ACR has represented a professional home that inspired and stimulated me to become the best that I can be in my discipline, whether it be as a clinician, researcher, teacher or administrator. To be recognized by my ACR peers as a Master is not only a great honor, but one that gives me a deep sense of satisfaction that I have succeeded in meeting the high professional standards this organization has always represented and promoted, and that have inspired and guided me over the years. I could not be more grateful for having had the opportunities to achieve this." —Dr. El-Gabalawy
Simon Helfgott, MD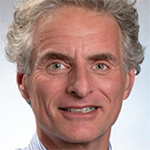 Director of Education & Fellowship Training, Division of Rheumatology & Inflammation, Brigham & Women's Hospital; Associate Professor of Medicine, Harvard Medical School, Boston
"Aside from reminding me that I am getting a bit older, it is a very gratifying recognition of my efforts by my peers. I truly appreciate this award, recognizing that there are many outstanding rheumatologists whose efforts on behalf of their patients and in promoting the advancement of knowledge in rheumatology deserve this honor, too. But I don't take the award to signal the end of my career; I like to believe that I am finally getting things going." —Dr. Helfgott
James N. Jarvis, MD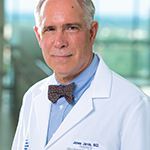 Clinical Professor, Department of Pediatrics, University at Buffalo Jacobs School of Medicine & Biomedical Sciences, Buffalo, N.Y.
"I am honored to have been able to serve our patients and this organization over my career. It is a special delight for me to receive this recognition the very same year as my friend and colleague Linda Myers, with whom I started my pediatric training in St. Louis more than 40 years ago." —Dr. Jarvis
Sharad Lakhanpal, MBBS, MD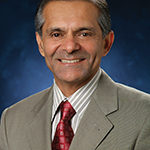 Clinician, Rheumatology Associates; UT Southwestern Medical Center, Dallas
"Recognition as an ACR Master is an appreciation of one's dedication and contributions to the world of rheumatology. It is both gratifying and humbling that the ACR has bestowed this honor." —Dr. Lakhanpal
Ronald M. Laxer, MD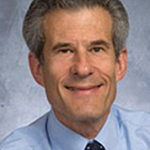 Professor of Pediatrics & Medicine, Division of Rheumatology, University of Toronto; The Hospital for Sick Children, Toronto, Ontario, Canada
"I have had the privilege of participating in several ACR committees and activities over the years, and have valued the many colleagues that I have met and interacted with. The ACR has been a true supporter of pediatric rheumatology and has really advanced our specialty, thereby helping our patients. I am honored and humbled to be recognized as an ACR Master." —Dr. Laxer
Linda Kay Myers, MD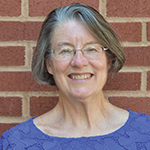 Professor, Pediatric Rheumatology, University of Tennessee Health Science Center, Memphis, Tenn.
"First, I would like to acknowledge that I am deeply honored to receive this Master's award from the ACR. When I decided to become a rheumastologist during a rheumatology elective as a third-year medical student, I really didn't know what was ahead for me. Well-meaning people said children didn't get arthritis so I should choose something worthwhile. Nevertheless, I persisted and became the first board-certified pediatric rheumatologist in Tennessee. My career has been rewarding, and I have enjoyed the challenges associated with solving complicated cases. I also loved the opportunity to study the immune system as it relates to arthritis, and it has been gratifying to watch the field of immunology progress. In summary, I am humbled to be honored by my colleagues at the ACR and thank the many people who contributed to my career." —Dr. Myers
J. Lee Nelson, MD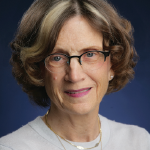 Professor of Medicine, Rheumatology Division, University of Washington; Full Member, Fred Hutchinson Cancer
Research Center, Seattle
"ACR Master recognition is especially meaningful for me because spearheading a research area that is intrinsically interdisciplinary—the microchimerism legacy of pregnancy—has meant pathways of discovery that are both rheumatologic and apply to broader aspects of human health. At the same time, the motivation I share with my colleagues and rheumatology healthcare personnel is caring for patients with rheumatologic diseases and doing what we can to alleviate suffering for them and their families. I am grateful for the opportunity to contribute research advances to our endeavors to continue to improve patient care." —Dr. Nelson
Chester V. Oddis, MD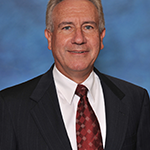 Professor of Medicine; Director, Myositis Center, University of Pittsburgh School of Medicine
"I am deeply grateful to share this honor with my fellow colleagues who have also received this very special award. It has been a pleasure to serve the ACR over my academic career and I am thankful for this opportunity." —Dr. Oddis
John J. O'Shea, MD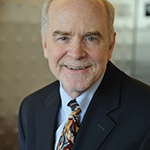 Chief, Molecular Immunology & Inflammation Branch; Director, Intra­mural Research Program; National Institute of Arthritis & Musculo­skeletal & Skin Diseases, National Institutes of Health, Bethesda, Md.
"As a resident in 1978, I admitted a nurse to the ICU at the VA with vasculitis and diffuse alveolar hemorrhage. We struggled to control her disease, which led me to call the NIH to get advice from Tony Fauci [Anthony S. Fauci, MD, NIAID director]. Sadly, she succumbed despite our efforts; however, this patient motivated me to come to the NIH to try to learn something about autoimmune diseases and how to treat them more effectively. And this is what I've been doing for the last 40 years; so this is what the Master's Award represents to me. We now have jakinibs, and that's an improvement. But there's still so much we don't know about autoimmunity, and that's frustrating despite how much we've accomplished." —Dr. O'Shea
Michelle A. Petri, MD, MPH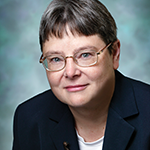 Professor of Medicine; Johns Hopkins University School of Medicine; Director, Johns Hopkins Lupus Center, Baltimore
"I have been privileged to be a clinical researcher: to ask the questions that were essential for day-to-day care of people with lupus. It has always been a partnership: my patients in the Hopkins Lupus Cohort, fellows, research staff and the many collaborators." —Dr. Petri
Carlos Pineda, MD, PhD
Senior Medical Sciences Researcher, Instituto Nacional de Rehabilitación Luis Guillermo Ibarra Ibarra, Mexico City, Mexico
"I am truly honored to receive this Master of Rheumatology 2019. It is gratifying to realize that I am appreciated by the organization that I have valued for so many years. Throughout my professional life, I have learned to weigh my achievements against the achievements of my colleagues, patients, students and collaborators with whom I have interacted, so I think this award is more for them than for me. This recognition represents not the end of a professional career, but the beginning of a new stimulus to continue working with innovative ideas and experiences to develop rheumatology in Mexico and the world." —Dr. Pineda
Rosalind Ramsey-Goldman, MD, DrPH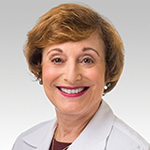 Solovy/Arthritis Research Society Research Professor, Professor of Medicine (Rheumatology), Northwestern University Feinberg School of Medicine, Chicago
"I knew from the time I did my first rheumatology rotation and attended an ACR meeting as a third-year resident that rheumatology would be the subspecialty for me and where I wanted to be for my professional home. I applied for and was accepted into a rheumatology fellowship program, and after the first week of training in the lupus clinic, I found my niche. It has been a privilege to work in this field, to help women with lupus manage their disease, to contribute new discoveries in lupus and related disease, and to train the next generation of young clinicians and investigators. It has been an honor to serve the ACR in multiple capacities. I am humbled and grateful for this recognition as an ACR Master." —Dr. Ramsey-Goldman
John D. Reveille, MD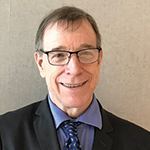 Director, Division of Rheumatology & Clinical Immunogenetics, University of Texas McGovern Medical School, Houston
"I have had a long and fascinating career in academic rheumatology, which has spanned both basic and clinical research, various leadership roles and taken me to all corners of the globe. Becoming an ACR Master is a culmination of this and, although I have no retirement plans at present, makes me look back to my career with great satisfaction and pride." —Dr. Reveille
William F.C. Rigby, MD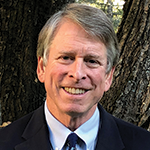 Professor of Medicine & Professor of Microbiology and Immunology, Geisel School of Medicine, Dartmouth; Dartmouth-Hitchcock Medical Center, Lebanon, N.H.
"Gratitude. From an inadvertent beginning, I could not have imagined greater luck than to happen to choose rheumatology as a subspecialty. This has led to a richly rewarding and textured career as a physician, a scientist and a teacher. The ACR has been our professional leader in creating this experience, including through challenging times. To be honored in this way, with so many equally deserving colleagues, makes me particularly thankful for the stewardship of the ACR." —Dr. Rigby
Lee Stuart Simon, MD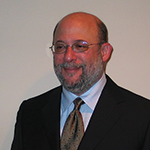 Principal, SDG LLC, Cambridge, Mass.
"It is an honor to be recognized as a Master of the ACR. To be noted by my peers to have contributed importantly to the College and to the rheumatology community at large is a thrill. I am humbled by the recognition, and I thank the College for it." —Dr. Simon
Fredrica E. Smith, MD
Retired, Orono, Maine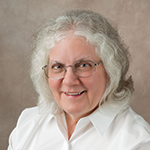 "I am honored and delighted to be appointed a Master of the ACR, an organization for which the focus is always on all aspects of providing excellent care to patients with rheumatic diseases, from research to clinical care to patient advocacy." —Dr. Smith
---
Carol Patton is a freelance writer based in Las Vegas.
Keri Losavio is the editor of The Rheumatologist.