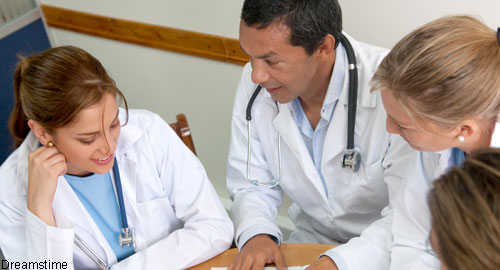 The ACR's 2015 Workforce Study of Rheumatology Specialists in the U.S. projects that a deficit of nearly 40% of full-time-equivalent rheumatologists who treat adults will exist in 2030. Demand model factors included in the initial regression model were healthcare utilization, provider practice trends, demographic changes, increased disease prevalence, per capita income and access to care.1
Also By This Author
"Due to a shortage of rheumatologists nationally, practices face increasing competition to recruit good clinicians," says Umbreen Hasan, MD, MBA, FACR, a consulting rheumatologist in Minneapolis. "Therefore, it is important to aggressively recruit candidates."
ADVERTISEMENT
SCROLL TO CONTINUE
To address this shortage, Dr. Hasan advises using both in-house recruiters and third-party recruiters. "The ACR's CareerConnection resource is an excellent platform to recruit national and international candidates, as well as locum tenens," she says. In addition, "The ACR/ARHP Annual Meeting provides a great opportunity to meet a candidate for an interactive interview. Collaboration with a regional rheumatology fellowship program can also help with recruitment, especially if trainees have rotated through your practice." Job seekers and employers alike are invited to attend the ACR Career Fair, taking place on Monday, Nov. 6 from 6:00–8:00 p.m. during the Annual Meeting.
She also suggests advertising positions on your practice's website. "An advertising campaign should have uniform verbiage, with a clear message. Portray your practice's best features and what it can offer compared [with] competitors," she says.
ADVERTISEMENT
SCROLL TO CONTINUE
Digital marketing via Facebook, Twitter, LinkedIn, Instagram and other social media platforms is low cost and enables highly targeted marketing, Dr. Hasan adds. These outlets have an immediate effect in an era of smart phones and instant messaging. Websites with job postings, such as monster.com and indeed.com, as well as physician recruiting websites, are useful places to advertise and search as well.
Networking may also help practices find the right people. Long Huynh-Duc, DO, board-certified rheumatologist, Piedmont Arthritis Clinic, Greenville, S.C., attends conferences related to rheumatology, as well as other specialties. "You never know who you will run into," he says. "I keep an open mind when meeting someone." He will also ask friends and colleagues in other specialties if they know a rheumatologist who is seeking to change practices.
Considerations
When recruiting a rheumatologist, Dr. Hasan recommends considering your practice's dynamics. If it is expanding, newly graduated rheumatologists can work in conjunction with existing providers to set up and run new clinics, as well as understand the practice's culture. If an individual rheumatologist is retiring, an experienced rheumatologist can provide stability.
ADVERTISEMENT
SCROLL TO CONTINUE
For applicants still completing their training, Dr. Huynh-Duc prefers to start recruiting them in the fall of their final year of rheumatology fellowship training. "It can take between three and six months for someone to become credentialed," he says. "By recruiting at least six months early, it gives candidates and the practice time to complete this process. It also allows the applicant time to prepare for a big move if it's to a different city or state."
Dr. Hasan seeks out specific characteristics in candidates. "The most important [characteristics are] that the physician should be willing to communicate and listen to others and is a team player," she says. "They need to respect their peers and staff. They should portray empathy, especially in a field [such as] rheumatology [in which] patients chronically suffer from pain."
From a patient's perspective, they want a provider who listens to them, involves them in decision making and is knowledgeable and skilled.
Dr. Huynh-Duc works in a private practice, which is production based. Candidates need to be able to see a larger volume of patients compared with what they see in training during their fellowship years. "It also helps if they are familiar with the biologic drugs and infusions we prescribe," she adds.
Make Your Practice Appealing
To attract ideal candidates, a practice needs to offer income guarantees, relocation reimbursement, signing bonuses and continuing medical education payments. Also, consider offering student loan repayment, Dr. Hasan says.
In addition, many younger physicians are seeking a work–life balance, which will make your practice stand out from competitors. "There has been a shift in younger physicians' expectations regarding avoiding physician burnout, as well as balancing reserved time for non-work-related pursuits," Dr. Hasan says. Consider offering a four-day week with flex time, no on-call duties, an outpatient practice setting, onsite daycare and paternity leave.
---
Karen Appold is a medical writer in Pennsylvania.
Reference
American College of Rheumatology. 2015 Workforce Study of Rheumatologists in the United States. 2015.