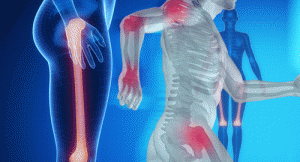 Rotator cuff tendinopathy occurs on a continuum of pathology, and many clinicians prefer to know where patients stand on that continuum to appropriately tailor rehabilitation. Currently, the diagnosis and staging of disease largely relies on case history and special orthopedic tests. Unfortunately, these tests lack specificity and sensitivity, leaving diagnosis uncertain. Gray-scale ultrasound and Power Doppler visualization of tendons have been proposed as additional options for detecting signs of tendinopathy. In most cases, however, ultrasound use is limited because it's an operator-dependent technique that requires thorough training and experience. One workaround to this barrier is the creation of standardized procedures for capturing and assessing ultrasound images. Such procedures have proved effective for diagnosing tendinopathies of the elbow, ankle and knee. Up until now, however, clinicians have lacked a clinically relevant, standardized and reliable method for using ultrasound to assess tendinopathy of the shoulder.
Kim Gordon Ingwersen, a graduate student in the Department of Sports Science and Clinical Biomechanics at the University of Southern Denmark in Odense, and colleagues proposed such a procedure and published their experience with it online on May 24 in BMJ Open. The study was designed to measure inter-rater reliability of the measurement of structural changes in the tendon of patients clinically diagnosed with supraspinatus tendinopathy (24 cases), as well as healthy controls (n=16). The investigators noted that there were no demographic differences between the two groups, although the case group did have significant pain and discomfort. The study incorporated a stepwise and standardized procedure for ultrasound capturing and measuring that was designed to minimize bias and increase reliability. The investigators evaluated reliability using linear weighted ҡ, intraclass correlation, SEM, limits of agreement and minimal detectable change.
They found that captured ultrasound images and movie sequences were useful in the evaluation of patients with supraspinatus tendinopathy. Most noteworthy, their standardized ultrasound procedure delivered moderate to almost perfect inter-rater reliability.
The ultrasound successfully graded fibrillar disruption, neovascularization and number of calcifications. The investigators documented a 38% prevalence of neovascularization in symptomatic shoulders and a 0% in the control group, which differs from a previously published study that found a 25% prevalence of neovascularization in asymptomatic shoulders. Intraclass correlation was excellent for total length of calcification and tendon thickness. Additionally, tendon thickness appeared to be a clinically relevant measurement of changes in tendon properties, such as increased/decreased edema. All told, however, although SEM, limits of agreement and minimal detectable change showed larger variation for calcifications than for tendon thickness, the investigators found no systemic rater differences in measured tendon thickness and total length of calcification.