At the 2016 ACR/ARHP Annual Meeting in Washington, D.C., in November, the ACR and the ARHP honored a group of distinguished individuals who have made significant contributions to rheumatology research, education and patient care. In the November 2016 issue, we reported on the ARHP's awards. This month, we speak with the ACR winners.
Presidential Gold Medal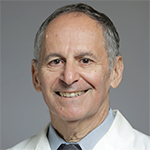 David Pisetsky, MD, PhD
Professor of Medicine and Immunology, Duke University Medical Center, Durham, N.C.; Chief of Rheumatology, Durham Veterans Administration Medical Center
ADVERTISEMENT
SCROLL TO CONTINUE
Background: A career focused on the pathogenesis of systemic lupus erythematosus (SLE) and the immunological properties of nuclear macromolecules in other diseases has been very rewarding for Dr. Pisetsky.
He received doctoral and medical degrees from the Albert Einstein College of Medicine in 1972 and 1973, served a clinical associate stint at the National Cancer Institute and from 1996–2007 was chief of rheumatology and immunology at Duke. He received the 2001 Howley Prize from the Arthritis Foundation for his work on the immune properties of DNA; served as the editor of Arthritis & Rheumatology and physician editor of The Rheumatologist; and is now the president of the U.S. Bone and Joint Initiative.
ADVERTISEMENT
SCROLL TO CONTINUE
He reminds his colleagues that staying rooted in patient care is key to his success. "I'm still a clinician," he says. "I value that part of my career greatly. I think it's very important to anchor your science in clinical work, and I think it's important to take your science to the clinical arena. That combination works very well for people like me who are MD/PhDs and can live in two worlds."
Q: You've seen a dramatic improvement in both science and treatment from your days in immunology at the National Cancer Institute. How do you describe the leaps you've seen?
A: There are many struggles along the way, and many blind alleys in research. … At a certain point in time, however, you realize there has been extraordinary change. One dramatic example that's regularly cited concerns antibody sequencing, which is key to understanding a disease like lupus, which is associated with autoantibodies. The first antibody that was fully sequenced was done with old-fashioned protein technology and was slow and laborious. It took literally years to get one sequence, and that advance led to the Nobel Prize for Gerald Edelman. Now you can do tens to hundreds of sequences in a day.
ADVERTISEMENT
SCROLL TO CONTINUE
Q: What leaps will the next 20, 30 years give us?