Background: Educated at West Point, Dr. West spent nearly a quarter century in the U.S. Army, serving in various roles, including chief of rheumatology and fellowship program director at Fitzsimons Army Medical Center. A former adviser to the Army Surgeon General, he says he still leans on the lessons he learned in efficiency and organization.
Dr. West considers training the "future of our subspecialty," the most fulfilling part of his 35-year career in education, spanning more than 50 fellows (including eight ACR Distinguished Fellow Award recipients). A past member of the ACR Fellowship Training Committee, he helped develop the first core curriculum, as well as the goals and objectives for the ABIM core competencies for rheumatology fellowships. He is a former member of the ABIM Rheumatology Certifying Exam Committee, a past deputy editor of Arthritis & Rheumatology and an editor of the book, Rheumatology Secrets.
ADVERTISEMENT
SCROLL TO CONTINUE
He says he learns something new every day from a trainee, colleague or patient, and appreciates the ACR's leadership and "vision for the future of rheumatology."
Q: What is the value of mentoring?
ADVERTISEMENT
SCROLL TO CONTINUE
A: Mentorship is critical to the future success of any physician, regardless of their medical specialty. My mentor taught me to set realistic goals and work hard to achieve them.
Q: If you could change one thing about the field of rheumatology, what would it be?
A: There [would be] better therapies for fibromyalgia.
ADVERTISEMENT
SCROLL TO CONTINUE
Q: What are the biggest challenges fellowship training faces over the next decade?
A: There is going to be an increasing shortage of rheumatologists over the next decade. The biggest challenge in rheumatology fellowship training going forward will be similar to the challenge over the previous decade: to inspire the best and brightest residents to go into rheumatology.
Q: What advice do you have for the next generation of rheumatologists?
A: Try to ignore the negativism that is pervasive in medicine today. Keep in mind why you went into rheumatology. Our understanding of the inflammatory rheumatic diseases and the therapies we can offer our patients have increased dramatically over the past generation and will be even better in the future.
Distinguished Service Award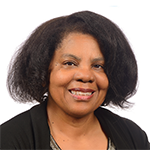 Yvonne Sherrer, MD, FACR
Center for Rheumatology, Immunology and Arthritis, Fort Lauderdale, Fla.
Background: When notified of her award, Dr. Sherrer said she was "flabbergasted" and "speechless. It makes me feel so appreciated that people have seen and taken note of what I have done, which I have always done for my patients and fellow physicians," says Dr. Sherrer, a former ACR board member, past member of the FDA Advisory Committee for Arthritis, and the current president of the Florida Society of Rheumatology. "It is very humbling."