"Love is the bone and sinew of my curse."
—Sylvia Plath
You Might Also Like
Explore This Issue
September 2015
Also By This Author
Cutting the Cord
Here's the problem: No one grows up wanting to seek the cure for bursitis—or tendonitis or just about any of the other seemingly mundane maladies afflicting our body's scaffolding. Meniscal tears, fasciitis, tendinopathies—the list is endless. Chances are, your college essay never touched on the curse of plantar fasciitis and how you planned to fix it. Unless you have experienced the misery caused by one of these highly annoying ailments, you may not be interested in spending much time pondering their pathogenesis.
ADVERTISEMENT
SCROLL TO CONTINUE
In truth, these forms of connective tissue disorders lack the intellectual heft, societal concern and financial support afforded to more prominent conditions, such as AIDS, Alzheimer's disease and cancer. They are commonly viewed as nuisances wrought by overuse, whether occupational or athletic, or as telltale signs hinting that our bodies are aging less than gracefully. Sometimes, through no fault of their own, tendons and bursae become trapped in the inflammatory crossfire of an overactive immune system. Until recently, these sinewy, fibrous structures were considered the innocent bystanders, lacking the requisite antigenic credentials necessary to serve as the true targets of immunity's ire.
The importance of having healthy tendons is obvious. Without them, motor activities become challenging, if not impossible to perform. This reality was well understood by our ancestors, who learned to cut hoof tendons as a way of domesticating animals. The procedure efficiently restricted the animals' movement without killing them. For example, Siberian rock drawings dating to 3000 BC are seen depicting hunters performing a tenotomy on deer.1 The cruel side of human nature understood the power of performing similar procedures on their adversaries. During the days of the Roman Empire, captured generals were forced to sever their own flexor and adductor pollicis tendons as a way of rendering them incapable of swordsmanship.
ADVERTISEMENT
SCROLL TO CONTINUE
Various mythologies are rife with tales of tendons. In Greek mythology, the Amazons were a nation of female warriors whose principal city, Scythia, was located on the southern shore of the Black Sea. They were expert riders and archers who also used spears and long battle-axes. Only those who had killed in battle were allowed to mate, and only during two months of the spring. Male children and captives were crippled and used as slaves. The reason for crippling the males was to tame them and to make them better for breeding. "The lame best perform the act of love," declared Antianara, a queen of the Amazons.2
Evil King Nidud of Sweden captured a blacksmith named Wieland and forced him into labor. To prevent him from escaping, the king severed his Achilles tendons. Years later, Wieland took his revenge in a way that cannot easily be described in a family-friendly manner.1
There is the biblical story of how Jacob wrestled with an angel who injured his hip, resulting in a persistent limp. Due to Jacob's injury, "the children of Israel do not eat the hip tendon until this very day, for Jacob's thigh joint was afflicted at the hip tendon."3
ADVERTISEMENT
SCROLL TO CONTINUE
Perhaps the best-known tendon tale revolves around the Greek demigod, Achilles, who was slain by an arrow that impaled his tendon-heel area, the only part of his body that had not been doused in the River Styx and, thus, was vulnerable to injury. Interestingly, the term, Achilles' heel, was not coined until 1693, by Dutch anatomist Verheyden after he dissected his own amputated leg.1
Tendons Toiling Quietly
As the anatomical structures that connect muscle and bone, tendons transmit the muscle contraction force to the skeleton required to maintain posture or produce motion. Most of us are blissfully unaware of their yeoman efforts. After all, tendons toil quietly behind the scenes, efficiently propelling our bodies by transferring energy forces from the spring in our step upward through our calves and into our thighs. They help us easily pull sweaters over our heads or enable tennis players to accurately serve balls at speeds in excess of 140 miles per hour. The key word is quietly, because an injured or inflamed tendon or bursa can turn the most mundane task into a highly challenging and painful chore.
In fact, soft tissue injuries account for a striking and rising percentage of all healthcare visits. The American Academy of Orthopaedic Surgeons estimated that in 2008, nearly 2 million people consulted a physician just for rotator cuff-related issues.4 This goodly number reflects some important societal trends developing over the past few decades: People are living longer, working hard and playing harder. The vast majority of these patients were likely diagnosed as having tendinopathy, a nebulous descriptor used to denote a chronic tendon injury that fails to provide any clues as to its etiology. The pathogenesis of tendinopathy remains poorly understood and has been variously defined as being either the result of a degenerative disorder, another inelegant medical term used as a substitute for aging, or as a failure of the healing process.5
Either way, the explosion of these troublesome injuries occurring in an aging population that seeks to stay young and remain active has created a medical conundrum: How should they be managed? Can these injuries heal with rest and rehabilitation or be repaired using surgical techniques? Over the decades, rehabilitation medicine has taught us that rest combined with exercise can heal many if not most of these problems. But this regimen takes time, and not uncommonly, it may evolve into a long, drawn-out process. And who has the patience for that? Certainly not my septuagenarian squash player scheduled to defend his national title in the upcoming months. Sometimes, the results of conventional therapy can be disappointing. Although some function is restored, the pain may persist.
The importance of having healthy tendons is obvious. Without them, motor activities become challenging, if not impossible to perform.
Tendons are uniquely sensitive tissues that are capable of converting mechanical forces to biochemical signals that elicit cellular responses by tendon cells. Interestingly, the specific structure of tendon is not determined by the expression of type I collagen—its most abundant component—but only by the specific parallel organization of its type I collagen fibrils.5 For example, rotator cuff tendons differ considerably from finger or Achilles tendons. Fibrils fan out and spiral in all directions as the tendon courses from its bony insertion, the enthesis, an area rich in type II collagen, toward its muscle partner. This intricate spatial arrangement is necessary for the tendon to be capable of performing its assigned activity, be it shoulder rotation, delicate finger pinching or leaping into the air. The great Italian polymath, Leonardo da Vinci, illustrated this marvel of nature in his 15th century drawings of the flexor digitorum superficialis tendon.
When Tendons Hurt
Tendons get injured when their highly organized hierarchical collagen structure is disrupted. As a result, there is collagen fibril disorganization, increased proteoglycan and glycosaminoglycan content, hypercellularity and neovascularization, all hallmarks of injury and attempted repair.5 These cellular and molecular changes modify the mechanical properties of tendons and cause pain.
To be a rheumatologist is to regularly deal with the sundry forms of tendonitis. Sometimes, this may appear to be more of an art form than a science. Thermal modalities, such as ice and heat, can sometimes help, but in the short term, there may be no better remedy than the time-tested corticosteroid injection. As one of my great mentors, Ron Anderson, MD, used to advise fellows managing such patients in clinic, "Extend the needle of friendship!"
For some, this approach may not suffice, and other injectable solutions have been proposed, including the use of platelet-rich-plasma injections. The platelet-rich component is thought to contain numerous growth factors that help heal injuries. The technique has been popularized by its use in star athletes, such as Tiger Woods and Rafael Nadal, although the data demonstrating its efficacy are lacking.6
Do Entheses Hold the Clue to Spondyloarthritis (SpA)?
Over the past decade, nothing in the field of tendon biology has captivated the minds of rheumatologists as much as the enthesis, the intricate fibrocartilaginous structure comprising the bone–tendon interface. Unlike the rest of the tendon, it is rich in type II collagen, produced by chondrocyte-like cells not found in other tendon regions.5 The enthesis has been considered to be a key target in SpA.
A fascinating study in a mouse model of ankylosing spondylitis described the potential role of IL-23 and entheseal-resident T cells in the pathogenesis of SpA.7 Recall that HLA-B27 has a tendency to misfold, and this misfolding results in the production of IL-23. IL-23 is also produced in response to the endoplasmic reticulum stress response that is triggered by Chlamydia trachomatis, a bacterium that is associated with the reactive arthritis subtype of SpA. Taken together, these observations suggest that overproduction of, or heightened sensitivity to, IL-23 may be central to the pathogenesis of SpA.
Various pathways may lead to elevated IL-23 expression, which can activate a previously unidentified population of resident T cells within the enthesis. These activated T cells can then promote local inflammation and bone remodeling through a variety of effector mediators, including IL-17 and IL-22. The net result of these actions is the typical ankylosed appearance of the spine.
In this study, investigators also detected inflammatory changes in the aortic root and valve, which are structurally similar to the entheses and some mice developed psoriatiform skin lesions. Why the enthesis has the potential to serve as a potent site for inflammation, particularly in SpA, remains an enigma. Could IL-23 be the link that binds immunity to our body's scaffolding?
Why Tendons Matter
Defining the source of musculoskeletal pain is at the heart of what we do as rheumatologists. Patients seek answers and solutions to their ailments. Too often, their complaints of pain, stiffness and soreness are either ignored or lumped together by various practitioners who have a tendency to overuse the moniker, arthritis. Sorry, there's not much we can do about your arthritis pain, you just have to live with it.
Listening to the patient's story, parsing through their symptoms, and carefully examining their joints and soft tissues is what sets our specialty apart. Sometimes, it may not be rocket science, but the end result, establishing a fairly accurate diagnosis and devising a treatment plan, is highly appreciated by patients. Examples: Ask my patient who was admitted to the intensive care unit (ICU) with a presumptive diagnosis of bacterial meningitis, a diagnosis that was discarded following a careful review of her cervical spine imaging studies, which demonstrated a linear stripe of calcification along the longus colli tendon. When have you ever witnessed an ICU patient being happily discharged home on naproxen? Or there is the story of my lovely immune-compromised patient with rheumatoid arthritis who is fighting an atypical mycobacterial infection using an array of antibiotics, including moxifloxacin. Several imaging studies and ophthalmology visits later, it became apparent that her new, persistent eye pain and ocular soreness were actually caused by a tendonitis afflicting her lateral rectus muscle insertion. Yes, fluoroquinolone anti­biotics may not just harm the Achilles tendons. All of the body's tendons can be in play.
These are the things we learn in our discipline. After all, we are rheumatologists, the experts in making the mundane magnificent: one case of tendonitis at a time.
---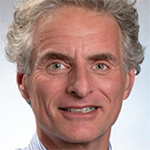 Simon M. Helfgott, MD, is associate professor of medicine in the Division of Rheumatology, Immunology and Allergy at Harvard Medical School in Boston.
References
Jozsa L, Kannus P (1997). Human Tendons. Champaign, Ill.: Human Kinetics.
Sobol DJ (1972). The Amazons of Greek Mythology. New York: A.S. Barnes.
Genesis 30:25, 33:4.
American Academy of Orthopaedic Surgeons. 2011. Rotator cuff tears. OrthoInfo.
Nourissat G, Berenbaum F, Duprez D. Tendon injury: From biology to tendon repair. Nat Rev Rheumatol. 2015 Apr;11(4):223–233.
Wang JH. Can PRP effectively treat injured tendons? Muscles Ligaments Tendons J. 2014 May 8;4(1):35–37.
Sherlock JP, Joyce-Shaikh B, Turner SP, et al. IL-23 induces spondyloarthropathy by acting on ROR- γt+ CD3+ CD4-CD8- entheseal resident cells. Nat Med. 2012 Jul 1;18(7):1069–1076.