Lifetime Achievement Winners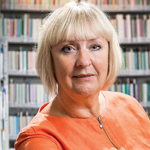 Christina H. Opava, PhD, RPT, is one of two recipients of the 2018 ARHP Lifetime Achievement Award. "Receiving this award is an immense honor," she tells The Rheumatologist. "My first thought was that there are so many others who deserve it, but I have to forget that and just be happy that my work is being recognized. It's a real joy."
The highest honor the ARHP bestows, the Lifetime Achievement Award is presented to a current or former member of ARHP whose career has demonstrated a sustained and lasting contribution to the field of rheumatology and rheumatology health professionals.
ADVERTISEMENT
SCROLL TO CONTINUE
Dr. Opava graduated as a physical therapist from Lund University in 1978 and then held clinical physical therapist positions until 1993, when she earned her PhD from Karolinska Institute. She has since been employed at the Department/Division of Physical Therapy, Karolinska Institute, where she became an associate professor in 1999 and a full professor in 2006. Her academic position is joined with one at the Rheumatology Clinic, Karolinska University Hospital. She is the current director of the Strategic Research Area Health Care Science at Karolinska Institute and Umeå University.
Dr. Opava formed her research team focusing on physical activity and health in rheumatic disease in 1999. One important aspect of her work is the development, evaluation and implementation of clinical trials of exercise and physical activity interventions. She has been a pioneer in testing various models of exercise delivery, from one-on-one counseling to Internet-based interventions using efficacy and effectiveness study designs. Dr. Opava's publication record lists more than 100 scientific publications, including peer-reviewed original and review papers, short reports and textbook chapters, the majority with her as the first or senior author.
ADVERTISEMENT
SCROLL TO CONTINUE
Dr. Opava has been an ARHP member since 1993, joining shortly after attending her first ACR/ARHP Annual Scientific Meeting in Atlanta in 1992, when she was a fourth-year PhD student. At that first meeting, she started building a network of colleagues and friends that inspired her and became the impetus for her to remain an engaged member all these years later. She was invited to the President's Reception. And she remembers visiting the Coca-Cola Museum with her new American friends. She credits her membership in the ARHP with helping her create a "really good network of American colleagues. I've made great colleagues, great friends."
Those friendships have kept her coming back to the Annual Meeting about every other year. She says, "We talk about research, teaching, clinics and our families. Many have visited Stockholm, and know my husband and my two sons. We've had a lot of fun over the years."
In the early 1990s, the ARHP was the only organization that was reaching out to rheumatology health professionals. Today, EULAR devotes a vice president position to a health professional, a position Dr. Opava filled from 2013–2017. During that time she initiated the first formal collaboration between EULAR health professionals and ARHP on recommendations for the health professional's approach to pain management in arthritis.
ADVERTISEMENT
SCROLL TO CONTINUE
Dr. Opava received the ARHP Distinguished Scholar Award in 2002 and the Ann Kunkel Advocacy Award in 2016, both milestones in her career.
Dr. Opava says membership in the ARHP taught her how to socialize with people from other countries. "It gave me confidence in that skill."
Dr. Opava has supervised 11 PhD students to graduation and has performed extensive teaching at all levels at 15 universities in Sweden and other European countries, in America and in Asia. "Christina is inspiring and knowledgeable. She is the guru," says Helene Alexanderson, RPT, associate professor, Karolinska Institute, Sweden, and a former student of Dr. Opava. "She is one of the three people I have as a role model," Dr. Alexanderson continues.
So what's next for Dr. Opava? She's helping plan a new series of studies that will focus on pain and lifestyle, including physical activity and diet. "Lifestyle has become an increasingly important focus for research," she says. The plan is to start with qualitative interviews, then move on to registry-based studies and finally interventional studies. She's working with a former PhD student to whom she plans to hand off the reins when she retires next year.
"I've done my part," says Dr. Opava. "It's time I give it over to the next generation."
Dr. Opava is looking forward to focusing on interests and priorities outside work, such as livening up her exercise routine with bicycling and dancing. She may also move out of Stockholm and back to the southern edge of Sweden where she grew up.
She hopes people will remember that "I am a good person. Research is important, but being a good person is more important." She pauses for a moment and says, "I hope they remember that I was fun, too."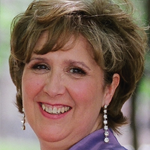 Janalee Taylor, MSN, APRN, CNS, CPNP, was also honored with a 2018 ARHP Lifetime Achievement Award. Ms. Taylor is an affiliate faculty member and co-director of quality improvement in the Division of Rheumatology at Cincinnati Children's Hospital Medical Center (Cincinnati Children's).
"The ARHP has served as a cornerstone of my education in pediatric rheumatology," says Ms. Taylor. "Through collaboration and networking, the friendships I've developed will stay with me forever. It's an awesome organization."
Ms. Taylor is a veteran in the field of pediatric rheumatology. Her 38-year career has been filled with accomplishments. She provided nursing care to the first pediatric patient to receive a biologic and was the first allied health professional representative to serve on the Advisory Council of the Pediatric Rheumatology Collaborative Study Group. She held that role for 10 years. She served as Cincinnati Children's Division of Rheumatology interim clinical director for two years and associate clinical director for 16 years. With numerous publication credits, she also co-authored an evidence-based guideline for self-management in pediatric chronic disease.
She began her career in 1978 at Riley Hospital for Children at Indiana University Health, Indianapolis. In 1986, she obtained her first master's degree (MSN) from Indiana University, Bloomington, and two years later, began working at Cincinnati Children's in the Division of Rheumatology where she held numerous roles, ranging from affiliate faculty and nurse practitioner to co-leader of quality improvement. In 2006, she received her second master's degree (CPNP) from University of Cincinnati School of Nursing.
As an active ARHP member since 1981, she has served on many of its committees, including Quality of Care, Advocacy, Practice, and Membership and Nominations. She has been a speaker and moderator at numerous Annual Meetings, served on the task force for the Development of Standards of Practice, co-chaired two national pediatric rheumatology conferences and authored modules for ARHP's Advanced Rheumatology Course. In 2011, she was also a member of an international task force that focused on the initiation and safety monitoring of therapeutic agents for the treatment of JIA and systemic features.
Throughout her career, her work has been highly praised. She is the past recipient of the ARHP's Addie Thomas Service Award, Ann Kunkel Advocacy Award and Charles B. Harding Award for volunteer service. Currently, she volunteers extensively with the Arthritis Foundation, serving on its Executive Committee, Board of Directors and many national committees, including the Missions Measure Task Team, Awards Review, JA Alliance, Research Task Force, Charter and Performance and Strategic Directions.
"I'm highly engaged in quality improvement, both locally and nationally," says Ms. Taylor. "There are about 18 different centers that use quality improvement methods to improve JIA. We're going to focus on treat to target as they've done with adults, targeting medication to get the disease in remission or have low disease activity."