Distinguished Educator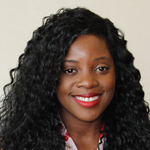 The recipient of the 2018 Distinguished Educator Award is Jillian A. Rose, LCSW, MPH, the director of community engagement, diversity and research at the Hospital for Special Surgery (HSS), New York. "The ARHP was really the launching pad for me to look at some of the professional work being done in rheumatology around health education and public health and then model some of the HSS programs on what my colleagues and others were doing," she says.
As a director at HSS, Ms. Rose plays an integral role in the hospital's community health needs assessment and community service plan. Her "case to cause" perspective helps her understand and address inequalities in rheumatology care through educational interventions that lead to patient partnerships and enhanced quality outcomes.
ADVERTISEMENT
SCROLL TO CONTINUE
Since Ms. Rose was hired by HSS in 2005, she has supervised the Charla de Lupus (Lupus Chat) and LupusLine programs, nationally recognized peer support and educational outreach efforts for people with lupus and their families.
Her other responsibilities include developing and implementing hospitalwide training on working with multicultural populations; fostering an inclusive environment for the LGBTQ+ community; providing ongoing leadership and support for the collection of gender identity, sexual orientation, race, ethnicity and preferred language data; and identifying and addressing health disparities by developing tools and evaluation processes.
ADVERTISEMENT
SCROLL TO CONTINUE
In 2005, Ms. Rose received her MSW degree from Columbia University, N.Y., and became a licensed social worker. A decade later, she earned her MPH degree from George Washington University, Washington, D.C.
Ms. Rose is a member of the Disparities Research Committee at HSS and was recently a co-investigator on a national study. She was the training research coordinator at nine hospital centers focused on engaging Latina and African-American women in examining their treatment options for knee osteoarthritis.
Previously, she has served as principal and co-investigator on many studies impacting rheumatology care. Among them is a qualitative analysis for the development of a lupus patient app or self-management tool and a patient-reported outcome tool.
ADVERTISEMENT
SCROLL TO CONTINUE
Over the past 10 years, Ms. Rose has been a member of the ARHP and served on its Practice and Executive committees, as well as the ACR Communications and Marketing Committee, and, most recently, on the Collaborative Initiatives (COIN) department working group, a new program to advance health equity.
Meanwhile, she continues to share her knowledge at ACR/ARHP Annual Meetings and other international gatherings, such as EULAR, the Office of Minority Health's Leadership Summit, the Movement Is Life Caucus on arthritis and musculoskeletal health disparities and conferences sponsored by the American Hospital Association and the Greater New York Hospital Association.
"My next challenge is integrating the patient perspective more authentically into clinician tools and doing it in a way that's measurable, impactful, informative and will bring about change in our healthcare system," Ms. Rose says.