DISTINGUISHED FELLOW AWARDS
The ACR's Distinguished Fellow Award recognizes up to 10 clinical and research fellows who are in a rheumatology fellowship training program and who have performed meritoriously. In the following section, this year's recipients talk about the award and their career paths.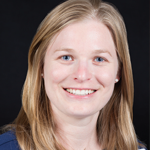 Brittany Adler, MD, an instructor in rheumatology at Johns Hopkins University, Baltimore, says, "This award is important because it's a validation of a lot of years of hard work and dedication to my patients and trying to further advance rheumatologic research."
ADVERTISEMENT
SCROLL TO CONTINUE
Dr. Adler is pursuing a rheumatology career as a translational physician-scientist. What she enjoys about conducting laboratory medical research is the ability to ask a question, design an experiment around it and then, hopefully, discover an effective treatment for her patients.
"Being a physician-scientist has taught me how important it is to persevere," Dr. Adler says. "When you're in the lab doing research, you can spend years working on a project and stumble on multiple roadblocks. It's so important to keep going and when you fall, to get up again and try to find a path forward. It's something I'm honing as I move forward in my career."
ADVERTISEMENT
SCROLL TO CONTINUE
After graduating medical school in 2012 from Case Western Reserve University, Cleveland, she completed her internship the following year and a residency in internal medicine in 2015, both at the Hospital of the University of Pennsylvania, Philadelphia. Three years later, she finished her clinical and research fellowship in rheumatology at Johns Hopkins University, Baltimore, and then joined the faculty.
Dr. Adler is now researching novel autoantibody discovery in scleroderma and myositis under the mentorship of Livia Casciola-Rosen, PhD, professor of medicine at the university, and Antony Rosen, MBChB, MD, the university's vice dean for research; inHealth co-director; director, Division of Rheumatology; Mary Betty Stevens professor of medicine and professor of cell biology and pathology. She has discovered novel autoantibodies in myositis that may be important in disease pathogenesis, along with a novel autoantibody in scleroderma, and is characterizing the clinical phenotype of patients with this autoantibody.
Due to her interest in metabolomics, she is also working on an investigator-initiated clinical trial with Jemima Albayda, MD, an instructor in medicine, Division of Rheumatology, at the school, and Lisa Christopher-Stine, MD, MPH, associate professor of medicine at the university and director, Johns Hopkins Myositis Center. They are studying the effects of the insulin-sensitizing medication pioglitazone on mitochondrial function and strength in inclusion body myositis. She designed the trial and wrote the study protocol.
ADVERTISEMENT
SCROLL TO CONTINUE
In the past two years, Dr. Adler received the T32 research training grant from Johns Hopkins and the Jerome L. Greene Scholar Award to support her translational research efforts.
In the near future, she hopes to spend a large portion of her time studying patients and is driven to "try to figure out cures, advancements and treatments," she says, adding that the ACR provides her with a sense of community.
"This is such a great and humbling responsibility to take care of patients and help navigate them through their illnesses," says Dr. Adler. "You are that patient's point person, the one helping them for decades to cope and treat their illness."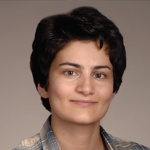 Sara Alehashemi, MD, MPH, is a rheumatologist at the National Institute of Allergies and Infectious Diseases (NIAID), Bethesda, Md. "I received a lot of mentoring from ACR members who helped me reach this stage of my career," she says. "I've tried to reciprocate by being generous, by mentoring summer and post-baccalaureate medical students."
In 2008, Dr. Alehashemi moved to the U.S. from Iran, two years after earning her medical degree from Hormozgan University of Medical Sciences, Bandar-Abbas, Iran. She completed her internship in 2011 at Lincoln Hospital, N.Y., and residency training in 2013 at Pennsylvania Hospital, a teaching hospital affiliated with the University of Pennsylvania (UPenn), Philadelphia.
While at UPenn, she worked with Joshua Baker, MD, MSCE, assistant professor of Medicine at the hospital and also the Veteran's Administration Medical Center, Philadelphia. After analyzing molecular imaging of musculoskeletal inflammation in rheumatoid arthritis, she completed a rheumatology fellowship in 2015 at the National Institute of Arthritis and Musculoskeletal and Skin Diseases (NIAMS).
While collaborating with Peter Grayson, MD, MSc, head of the Vasculitis Translational Research Program and associate director of the NIAMS Fellowship Program, Systemic Autoimmunity Branch, she helped incorporate advanced imaging techniques into the management of patients with large vessel vasculitis.
During her fellowship, she also obtained a Master of Public Health degree from Johns Hopkins University, Baltimore, specializing in epidemiology and data science. While training alongside Michael Ward, MD, MPH, chief of the Clinical Trials and Outcomes Branch, she focused on the epidemiology of cancer in ankylosing spondylitis and has since applied her data analysis skills in transcriptional profiling of monocytes in patients with monogenic autoinflammatory diseases. Then she joined the team of Raphaela Goldbach-Mansky, MD, MHS, chief of Translational Autoinflammatory Studies Unit, NIH.
Focused on becoming a translational physician-scientist, Dr. Alehashemi's main interests target integrated analysis of high throughput data that provides insight into immune cells function. She started with proteomic analysis and transcriptional modeling of innate immune cells in patients with monogenic autoinflammatory diseases. Her goal was to obtain unique signatures of inflammatory pathways to help scientists unlock the mysteries of immune dysregulation and guide clinicians to improve treatment efficacy by specifically targeting the affected pathways while minimizing undesirable side effects.
Since 2016, Dr. Alehashemi has actively mentored research trainees and summer students at the NIH, organized board review sessions for rotating NIAMS medical students and coordinated a question and answer series for NIH clinical center nurses covering common manifestations of rheumatological diseases. In 2015, she received the Johns Hopkins MPH Dean's Scholarship Award for public health training and in 2016, the D.C. Rheumatism Society Research Award for molecular imaging in large vessel vasculitis.
"In the future, I'd like to be a clinical investigator here at NIH and also follow the academic route by continuing to mentor or train others," says Dr. Alehashemi.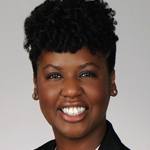 DeAnna A. Baker Frost, MD, PhD, is an assistant professor at the Medical University of South Carolina (MUSC), Charleston, S.C. She says, "It's humbling to know that the hard work I put in for my fellowship and clinical and scientific areas has been recognized. It shows that others see potential in my future career."
As a translational physician-scientist, Dr. Baker Frost is interested in defining the role of estradiol in systemic sclerosis (SSc). Her research with Carol Feghali-Bostwick, PhD, professor in the Department of Medicine at MUSC, Charleston, S.C., has led to the characterization of the relationship between estradiol and dermal fibrosis, and she is currently investigating the cell signaling mechanisms of her findings in vitro. She is also collaborating with Thomas Medsger Jr., MD, professor of medicine emeritus, Department of Medicine, Division of Rheumatology, University of Pittsburgh, to correlate disease characteristics and severity with serum estradiol levels in male SSc patients.
Dr. Baker Frost completed the Medical Scientist Training Program at MUSC, earning dual degrees—MD and PhD—in 2012. While working in the lab of Gary Gilkeson, MD, professor of medicine/microbiology and immunology and associate dean, faculty affairs and development at the university, she focused on the role of sphingolipids in a murine model of inflammatory arthritis, which partly inspired her to pursue a career in rheumatology. She then entered the American Board of Internal Medicine (ABIM) research pathway, where she completed her internal medicine residency at Duke University, Durham, N.C., and rheumatology clinical and research fellowships at MUSC.
During her last year of fellowship at MUSC, she was selected chief rheumatology fellow and awarded the T32 research training grant. Recently, she received the SCTR KL2 (K12) Multidisciplinary Scholars Program in Clinical & Translational Science mentored grant, also at MUSC. She now serves on the school's Undergraduate Curriculum Committee for the College of Medicine, which creates innovative learning opportunities for the next generation of trainees, and on the admission committee for the university's medical scientist training and internal medicine residency programs.
Dr. Baker Frost has been awarded first place in poster sessions throughout her fellowship at local scientific conferences. Her research has led to two poster presentations at ACR/ARHP Annual Meetings and two prepared first authored manuscripts.
While treating patients, she is passionate about empowering them through education. She recently taught a rheumatology small group for second-year medical students at MUSC and co-leads the Scleroderma Foundation's Patient Support group in the Charleston Tri-County area with Richard Silver, MD, who led the school's Division of Rheumatology & Immunology.
"I care about my patients to the point where I want to dedicate my life work to helping them feel better physically, mentally and emotionally," says Dr. Baker Frost. "I enjoy seeing them in the clinic and taking care of them with therapies we currently have, but I yearn to help them feel better in the future by finding more targeted therapies for their disease."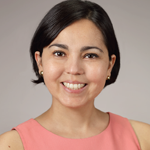 Marcela A. Ferrada, MD, a Rheumatology Clinical Fellow at the National Institute of Arthritis and Musculoskeletal and Skin Diseases (NIAMS), Bethesda, Md., says, "The ACR has been a platform for my goals and objectives to care for patients with relapsing polychondritis. When I proposed to do a study group last year, the ACR was very supportive."
After receiving her medical degree in 2004 from the Universidad del Valle, Cali, Colombia, Dr. Ferrada moved to the U.S. to pursue an academic career. During the next decade, she attended the University of California, San Diego, as a post-doctoral fellow, completed her residency in internal medicine and chief residency at the University of Miami/Jackson Memorial Hospital, Florida, and pursued dual fellowships in critical care at the National Institutes of Health (NIH) and Infectious Diseases at Johns Hopkins, Baltimore.
In 2015, something unexpected happened. Dr. Ferrada was diagnosed with relapsing polychondritis (RP). Since then, she has devoted her career to better understanding the rare disease—more specifically focusing on how to generate better diagnostics, develop classification criteria and discover evidence-based treatments.
"Nobody has really studied RP until now," says Dr. Ferrada, who is optimistic that her research will uncover effective treatments. "When you're on the other side, the disease changes the way you practice as a physician."
She refuses to let the disease interfere with her work. During her clinical fellowship at NIAMS, she conducted an international survey involving RP patients—later published in AC&R—to understand triggers, healthcare barriers and clinical presentations. To generate more awareness of RP, she also published her own story in and recorded a podcast for the Annals of the American Thoracic Society.
Dr. Ferrada is currently developing a clinical/translational research program in RP within the NIH Intramural Program, under the mentorship of NIAMS staff: James Katz, Rheumatology Fellowship program director, and Peter Grayson, MD, MSc, head of the Vasculitis Translational Research Program and associate director of the Adult Fellowship Program. Dr. Ferrada also created an international multidisciplinary working group to advance research in RP and has submitted a proposal to the ACR for funding and endorsement for the first RP classification criteria.
Dr. Ferrada is a tireless patient advocate. She volunteers as an instructor for Critical Care Simulation for NIH fellows and leads the Critical Care Medicine Shadowing program. Last year, she also served as the federal liaison for the RP Awareness and Support Foundation, giving more than 10 Grand Rounds presentations on RP at hospitals in the U.S.
Her efforts have earned her several awards, including the outstanding research award and poster award from the Rheumatism Society of the District of Columbia.
"Balancing this disease with work is very difficult," says Dr. Ferrada. "Each day, regardless if I'm in pain, I do everything I can to achieve my goals."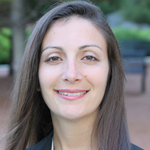 April M. Jorge, MD, a graduate assistant in medicine at Massachusetts General Hospital, Boston, and an instructor in medicine at Harvard Medical School, Boston, says, "The ACR has been a big part of my fellowship training. Its meetings have been a huge networking and learning experience. I've given presentations at its conferences. Moving forward, I hope to become more involved in its committees."
In 2012, Dr. Jorge graduated cum laude from Georgetown University School of Medicine, Washington, D.C., and was inducted into Alpha Omega Alpha Honor Medical Society. In 2015, she completed her internship and residency in internal medicine at McGaw Medical Center of Northwestern University, Chicago. While at Northwestern, Dr. Jorge completed the Women's Health track and studied biliary disease in pregnancy as well as depression and cardiovascular disease in women with lupus. Then she returned to the East Coast and completed her Rheumatology Fellowship at Massachusetts General Hospital (MGH) in 2018.
Her long-term goal is to become an independent clinical investigator focused on systemic lupus erythematosus. During her fellowship, she began studying clinical outcomes and predictors of mortality among patients with SLE under the guidance of Hyon Choi, MD, director of clinical epidemiology in the Division of Rheumatology and Immunology at MGH. She is also mentored by Karen Costenbader, MD, MPH, rheumatologist, Brigham and Women's Hospital, and professor of medicine, Harvard Medical School, Boston.
As a junior investigator, Dr. Jorge is interested in leveraging the electronic health record to study rheumatic diseases and recently developed an algorithm to accurately identify patients with SLE.
Dr. Jorge has extended her clinical knowledge and experiences to the classroom. She has taught multiple joint injection workshops, lectured on lupus and related conditions to internal medicine students as part of MGH's Ambulatory Care curriculum and taught Harvard Medical School students in the Human Systems: Rheumatology course and Practice of Medicine Musculoskeletal Exam workshop. She is also a recurring speaker at MGH's Maxwell and Eleanor Blum Patient and Family Learning Center and gives talks for the general public on understanding lupus and osteoarthritis.
During her fellowship, Dr. Jorge became passionate about issues pertaining to women in medicine. At that time, she served a two-year term on MGH's Women in Medicine Trainees Council, led the Work-Life Balance Subcommittee and planned events for trainees and women physician-leaders. She also served as the fellow representative on the MGH Rheumatology Fellowship Program Evaluation Committee and, during her final year of fellowship, has retained bragging rights after she and her colleagues won the ACR Knowledge Bowl competition.
In the future, "I see myself in an academic setting, continuing to see patients, teach and do research," says Dr. Jorge. "I want to balance all three and not give one up."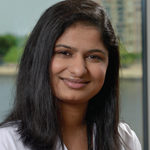 Bella Mehta, MBBS, is an assistant attending physician at the Hospital for Special Surgery (HSS) and an instructor at Weill Cornell Medical College, both in New York. She says, "This ACR award is very encouraging for a junior investigator like me to continue my research pursuits and improve outcomes in arthritis patients."
As a student at Terna Medical College in Mumbai, India, Dr. Mehta didn't receive much exposure to rheumatology. But during her last year of school, she completed a rheumatology rotation at Weill Cornell Medical College and HSS that changed the focus of her career.
"I was very curious about what rheumatologists do," says Dr. Mehta. "What I liked was you treat patients as a whole, and there's a lot of investigative medicine in rheumatology."
After earning her medical degree in 2010, Dr. Mehta worked as a research assistant in rheumatology between 2010 and 2012 and completed her internal medicine residency at Westchester Medical Center and New York Medical College in 2015. Then she returned to HSS for her rheumatology fellowship, stayed on as faculty and is currently completing her master's degree in patient-oriented research at Mailman School of Public Health at Columbia University, N.Y.
Much of her time is devoted to health service research, with a focus on decreasing healthcare disparities, under the mentorship of Said Ibrahim, MD, MPH, MBA, chief, Division of Healthcare Delivery Science and Innovation, Department of Healthcare Policy and Research, Weill Cornell Medicine, and Susan Goodman, MD, professor of clinical medicine, Joan and Sanford I. Weill Department of Medicine, Weill Cornell Medical College.
Dr. Mehta has used techniques of geospatial epidemiology to study how neighborhood factors play a role in healthcare outcomes in osteoarthritis patients and hopes to leverage large-scale data to improve healthcare outcomes in rheumatology.
Currently, she is investigating the phenotype of several genomic subtypes of osteoarthritis using artificial intelligence techniques. She is taking basic science knowledge from bench to bedside by integrating diverse sets of data (socioeconomic, medical, psychiatric, histologic, genomic and radiologic) with cutting-edge cognitive technology and machine learning to achieve sophisticated pattern recognition to draw insights for disease management.
In 2013, she received the best clinical teaching award from Westchester Medical Center, where she still mentors several medical students and residents.
More recently, she began developing clinical research Rheum4Science modules for the ACR and plans to continue her investigations in health equity research. However, her research is limited because she is not eligible for grants and other types of funding due to her immigration status.
"I hope to [find] some treatment that can change the course of some chronic diseases, improve patient quality of life and decrease healthcare costs," says Dr. Mehta. "The ACR helps you pursue this sort of career and also provides the tools to succeed, [including] a lot of mentors without whom this cannot happen."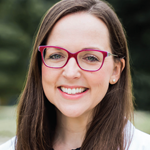 Ann Marie Szymanski, MD, FAAP, a clinical research fellow at the National Institutes of Health, Bethesda, Md., says, "The ACR doesn't just focus on researchers or clinicians. It takes a holistic approach by looking at the whole spectrum of healthcare providers and really puts an emphasis on the importance of the different team members and how everybody's input is important."
As a pediatric resident at Children's National Health System, Washington, D.C., in 2015, Dr. Szymanski worked closely with the pediatric rheumatology team and encountered several interesting cases that attracted her to rheumatology. That experience encouraged her to participate in a joint program—a pediatric rheumatology fellowship—run by the Children's National Health System and the National Institutes of Health (NIH), which she completed in 2018.
Now she is exploring research opportunities at NIAMS within the NIH. Under the mentorship of Michael Ombrello, MD, head of Translational Genetics and Genomics Unit at NIAMS, her focus is on the pathogenesis of systemic JIA. Recently, she participated in research that implicated variants of the IL-1RN genetic locus in systemic JIA susceptibility and response to therapy.
She also developed a natural history protocol that studies systemic JIA, adult-onset Still's disease and related inflammatory conditions. The approved protocol investigates these conditions in detail, characterizes the phenotypic evolution of patients over time and better defines the relationship between genetics and disparate aspects of disease.
"I like taking care of chronic patients over time," says Dr. Szymanski, who graduated in 2012 from the University of Miami Miller School of Medicine, Fla. "That's partly why I went into pediatrics. With rheumatology, you get that continuity; you can monitor [patients] and, hopefully, see them improve and watch them grow."
She adds that the positive attitude of her patients and their parents when confronted by devastating news about the consequences of a disease has spilled over into her personal life. She tries to build on their resiliency, which has changed her own perceptions and outlook.
The ACR has elected Dr. Szymanski, who has an undergraduate language and literature degree from the University of Notre Dame, South Bend, Ind., to serve the development team, specifically the literature review committee, of the upcoming juvenile idiopathic arthritis guideline, which will include treatment recommendations for non-systemic polyarthritis, sacroiliitis and enthesitis, as well as uveitis.
"I'm not sure where the future will take me right now, but I am excited to develop new relationships with other researchers and clinicians from around the world," says Dr. Szymanski. "I feel fortunate that patients trust me to take care of them and become an important member in their lives."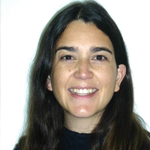 Antonia Valenzuela, MD, MS, is a clinical assistant professor in the Clinical Immunology & Rheumatology Division of Pontificia Universidad Católica de Chile, Santiago, Chile. She says, "The ACR has been fundamental in shaping my career and choices throughout my career. I have been participating in the ACR/ARHP Annual Meetings since 2013, which has provided me with opportunities to present my work and network with outstanding rheumatologists from all over the world who can impact my career."
Dr. Valenzuela was drawn to rheumatology in part because of the opportunities that exist to establish long-term relationships with patients who have chronic diseases.
After graduating medical school in 2007 and completing her residency in internal medicine at Universidad de Chile, she focused on scleroderma. Her research concentrated on the study of calcinosis in autoimmune connective tissue disease with an emphasis in calcinosis in systemic sclerosis.
In 2013, she obtained a Master of Science in epidemiology and clinical research from the Department of Health Research and Policy at Stanford University, Palo Alto, Calif. During the next three years, she was a postdoctoral research fellow at Stanford's Immunology and Rheumatology Division, working closely with Lorinda Chung, MD, MS, associate professor of medicine, immunology and rheumatology and dermatology, Stanford School of Medicine. She also did a clinical rheumatology fellowship at Stanford from 2016–2018.
Dr. Valenzuela has been instrumental in obtaining funding from the Scleroderma Clinical Trials Consortium to conduct a multicenter study that is building a longitudinal cohort of patients with calcinosis and systemic sclerosis to investigate the natural history of and potential associated risk factors for this complication. She also designed and coordinated a clinical trial for calcinosis in patients with scleroderma.
Under the mentorship of Dr. Chung, Dr. Valenzuela served as first author for multiple studies, wrote review articles, contributed to book chapters and presented multiple oral presentations at meetings worldwide. During her clinical fellowship over the past two years, she helped develop a rheumatologist satisfaction questionnaire and is now working on developing a patient satisfaction scale. During her postdoctoral research fellowship, she was a teaching assistant for multiple, master-level courses in epidemiology.
Dr. Valenzuela has achieved many accomplishments during her early career so it's not surprising that her colleagues and patients describe her as a hard worker, passionate, resourceful, thoughtful and, just as important, optimistic.
Now, Dr. Valenzuela is practicing, researching and teaching medicine in Santiago, her hometown. She moved back because there were only 173 rheumatologists in Chile in 2016, she says, and few of them were dedicated to research.
"Being a healthcare provider has taught me that I can learn from every patient, every human interaction," says Dr. Valenzuela. "It's also taught me that I enjoy teamwork and that you really need to interact with your patients and peers to provide better healthcare."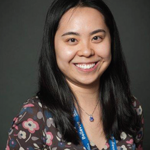 Shudan Wang, MD, is an assistant professor at Montefiore/Albert Einstein College of Medicine, The Bronx, N.Y. She says, "The ACR is a great platform for young rheumatologists, especially those who are trying to establish a research career. I am able to present my posters, talk to different people and come up with different research questions. It's quite inspiring to have this platform to share ideas."
Dr. Wang perceives herself as a global citizen. She was born in Chengdu, China, and lived in Finland and Canada before moving to the U.S., where she earned her medical degree from Rutgers New Jersey Medical School, Newark, in 2013. During medical school, she was inducted into the Gold Humanism Honor Society and received the Dean's Academic Excellence Scholarship.
In 2016, she completed her residency in internal medicine at New York Presbyterian Hospital-Cornell. Two years later, she finished her rheumatology fellowship at New York University (NYU) School of Medicine, where she pursued her passion for clinical/translational research.
She also served as fellowship wellness coordinator for her class and chief fellow for quality improvement, leading projects to improve the treat-to-target approach in rheumatoid arthritis and increase screening rates for postmenopausal osteoporosis.
Dr. Wang's interest in the role of the complement system in lupus nephritis was inspired by a refractory lupus nephritis patient who received eculizumab. Under the mentorship of H. Michael Belmont, MD, clinical assistant professor of medicine, NYU School of Medicine, she investigated the significance of terminal co0mplement deposition in lupus nephritis. They observed that lupus patients whose renal biopsies showed immunohistochemical staining for C9 were more likely to have hypertension and poorer clinical response to treatment, implicating a role for terminal complement in lupus kidney damage.
This led them to submit two proposals to investigate the efficacy of eculizumab in lupus nephritis. As a fellow, she also published a report of myelodysplastic syndrome presenting as Behçet's disease.
Currently, Dr. Wang is working with Michael Pillinger, MD, professor of medicine and professor of biochemistry and molecular pharmacology, NYU School of Medicine, and Kamil E. Barbour, PhD, MPH, an epidemiologist with the Arthritis Program, Centers for Disease Control and Prevention, Atlanta. They are investigating the relationship between asymptomatic hyperuricemia and knee osteoarthritis using NHANES III. Dr. Wang found that hyperuricemia is associated with knee OA risk in non-obese adults.
Dr. Wang's work was presented at the 2017 and 2018 ACR/ARHP Annual Meetings and the Rheumatology Research Workshop in 2018.
Dr. Wang also teaches at the Lupus Clinic at Montefiore and is working with Chaim Putterman, MD, professor, Department of Medicine, Department of Microbiology & Immunology, and chief, Division of Rheumatology, Department of Medicine, Albert Einstein College of Medicine, on a clinical trial investigating the efficacy of Bruton's tyrosine kinase inhibition in SLE.
"Because I'm now working at a new place, I will be working on another project," says Dr. Wang, whose twin sister, Shu Wei Wang, MD, is also a rheumatologist. "I see a lot of lupus patients. I hope to continue my research in lupus while at Montefiore."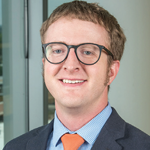 Patrick R. Wood, MD, is an assistant professor in the Division of Rheumatology at the University of Colorado, Aurora. He says, "Rheumatology is a small field. The ACR allows us to have a global community in terms of scholarship, service and advocacy. It's a most valuable service."
As a rheumatologist, Dr. Wood primarily focuses on innovative, patient-centered, clinical care and medical education. He pioneered the use of telemedicine in rheumatology at his institution, which has improved access, convenience and travel costs for rheumatic disease patients in a mostly rural and underserved region.
"The biggest challenge was creating the logistical infrastructure for something that's new and coordinating between multiple facilities and multiple institutions in providing a new service," he says. His efforts have been documented in program evaluation manuscripts, abstracts and presentations. His quality improvement papers have since been published on the Journal of Clinical Rheumatology's website.
Dr. Wood obtained his medical degree in 2011 from the University of Washington, Seattle. His internal medicine residency was completed in 2014 at the University of Colorado, Denver, where he was inspired to pursue a rheumatology career through his clinical work and research with division faculty that included local rheumatologists, Robert Janson, MD, and Kevin Deane, MD, PhD. After serving as an instructor in hospital medicine at the University of Colorado, he completed a three-year academic track for his fellowship training in 2018 and then joined the university's faculty.
During his rheumatology fellowship, Dr. Wood's mentor was Liron Caplan, MD, PhD, section chief for rheumatology, Denver Veterans Affairs Medical Center, and staff physician, University of Colorado Hospital. Dr. Wood obtained graduate training in public health and biostatistics, while publishing manuscripts related to medication safety, adverse drug effects, and health literacy. During his final fellowship year, he also was chosen as one of two fellows to participate in the school's clinician-educator fellow development program.
During the past two years, he taught the undergraduate medical student immunology course and participated in local and national educational programs, such as writing for the ACR's Continuing Assessment Review Evaluation (CARE) program. His teaching has extended into the community, where he serves as the clinical director and a clinician-educator at the Rocky Mountain Regional VA Medical Center, Aurora, Colo.
His initiatives surrounding rural care delivery for inflammatory arthritis were recognized by the U.S. Department of Veterans Affairs. Through the VA's Center of Innovation Program, he received a competitive funding award.
"I hope to primarily work on cutting-edge patient care delivery along with education and innovative educational projects," says Dr. Wood. "I hope to spread knowledge about rheumatic disease management to those even who aren't going to be rheumatologists because there won't be enough rheumatologists in the coming years."