Q: Why are you a rheumatologist?
A: There was no epiphany here, but a gradual resolution, first as a medical student developing an interest in immunology and seeing a patient with lupus and then as an intern and resident encountering great clinicians and teachers who were and are rheumatologists. Rheumatology seemed to combine features of classical medicine—hands-on encounters with patients, diagnostic acumen, developing long-term physician–patient relationships—with fascinating and challenging inflammatory and non-inflammatory illnesses to deal with.
ADVERTISEMENT
SCROLL TO CONTINUE
Q: Your biography recounts more than 75 trainees currently in academic or clinical practice. A man who keeps count is proud of the accomplishment. Tell me why.
A: I am very proud to have helped to train a few generations of rheumatologists who have expanded our knowledge of the rheumatic diseases, who teach others and who help patients every day. Mentors are guides who teach by what they say as well as by what they do and how they behave. I had many diverse and dedicated mentors in clinical medicine, rheumatology, education and research. The challenge has been to live up to their examples.
ADVERTISEMENT
SCROLL TO CONTINUE
ACR Excellence in Investigative Mentoring Award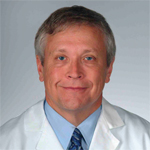 Gary Gilkeson, MD, Professor of Medicine, and Associate Dean for Faculty Affairs and Faculty Development, Medical University of South Carolina (MUSC), Charleston, S.C.
Background: It was an absence of rheumatologists that inspired Dr. Gilkeson's career.
"While in the Air Force as a general internist serving repayment for medical school, I was at a teaching hospital with all subspecialties but rheumatology," he says. "I, thus, saw a large number of rheumatology patients and was fascinated by the different rheumatic diseases and the lack of effective therapies."
ADVERTISEMENT
SCROLL TO CONTINUE
Under the mentorship of Duke University immunologist David Pisetsky, MD, PhD, system lupus erythematous (SLE) emerged as a career focus. Dr. Gilkeson has since researched higher prevalence of lupus in women and in African Americans, compared with Caucasians.
"Over the last 25 years, my motivation has been sustained by the courageous lupus patients I have cared for," he says. "I was particularly motivated to find a better therapeutic approach by my patients who succumbed to their disease despite their, and my, efforts."
Dr. Gilkeson earned his medical degree at the University of Texas Southwestern Medical School in Dallas in 1979, completed his residency at North Carolina Memorial Hospital and spent four years as staff internist at Carswell Air Force Base in Fort Worth, Texas. He's been at MUSC since 1996. He is on the Board of Directors of the Lupus Foundation of American and chairs its Medical and Scientific Advisory Board.
'It is very rewarding to see those you mentor have success & proceed on to independent research careers of their own.' —Dr. Gilkeson
Q: What drew you to SLE as an area of career focus?