A: During training, I found it to be a complex, difficult disease for which we did not have a lot to offer our patients. I remembered, specifically, a young man from residency who developed lupus almost overnight and died within a few days as we could not find any therapy that could stop the disease. During fellowship, Dr. Pisetsky was doing very interesting work in lupus regarding anti-DNA antibodies. I joined his laboratory and continued to be challenged and intrigued by the disease.
Q: And from there, why the focus on the disease's prevalence in different races/sexes?
ADVERTISEMENT
SCROLL TO CONTINUE
A: Simplistically, I thought that since these two disparities are the most profound in lupus, then if we could begin to understand the mechanisms by which lupus is so prevalent in women and minorities, we could gain insight into the disease. It is also compelling to see how this disease impacts so many young women, leading to a desire to try to find something to help.
Q: Your mentees have gone on to earn nine K awards from the National Institutes of Health. What does that mean to you?
ADVERTISEMENT
SCROLL TO CONTINUE
A: It is very rewarding to see those you mentor have success and proceed on to independent research careers of their own. As with any mentoring experience, I have gotten back more than I gave. It is also reassuring that these lines of investigation will continue.
ACR Distinguished Fellowship Program Director Award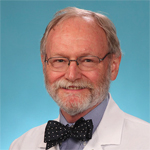 Richard Brasington, MD, Fellowship Program Director, Professor of Medicine, Division of Rheumatology, Washington University School of Medicine, St. Louis
Background: First, Dr. Brasington wanted to be a teacher. Then, he wanted to be Marcus Welby, MD, in his native North Carolina. Then, he wanted to be a rheumatologist. Third time's the charm.
ADVERTISEMENT
SCROLL TO CONTINUE
"There was something to me that was really kind of fascinating about people that had swollen joints," he says. "One of my first patients [when I was] a second-year medical student had polyarticular gout. I saw that there was a lot to be learned through the joints."
Dr. Brasington joined Washington University in 1996 to direct the Fellowship Program. He felt like it was the job he'd always waited for. Now, he has trained nearly 50 fellows and pioneered the use of a Rheumatology Objective Structured Examination (ROSE). In 2014, he received the Samuel Goldstein Award for Leadership in Medical Education, one of Washington University School of Medicine's highest awards.
'I see my job as helping [fellows] learn & helping them find a way to do what they want to do.' —Dr. Brasington
Q: You've trained one doctor who went on to be a fellowship program director and three who are assistant program directors. How proud are you of that?