She is an active ACR member, having served on several committees. She was also awarded a 2015 Rheumatology Research Foundation Clinician Scholar Educator Award.
'I wake up every day, tremendously excited by rheumatology. Our energy about what we do can be infectious.' —Dr. Jonas
Q: Why is training your passion?
A: We have a shortage of rheumatologists, and it is really acutely clear to many people now. We've been talking about it for a long time. This is the first time in the last few years that I've really felt that pressure in my practice. It's very real to us here now that we don't have enough practicing rheumatologists. Our goal to train people to go out into practice to take care of people is very, very important.
ADVERTISEMENT
SCROLL TO CONTINUE
Q: You work with medical students, too?
A: When you're a training program director, you're training people that have already decided they want to be rheumatologists. One of our other goals is to find people who don't know yet they want to become rheumatologists and help them decide that this is the type of career that will be satisfying for them. We're now working a lot with medical students at our university, with the hope that we're going to get more people interested in the field.
Q: How do you connect with students and fellows?
ADVERTISEMENT
SCROLL TO CONTINUE
A: I wake up every day, tremendously excited by rheumatology. Our energy about what we do can be infectious. If you're infectious about what you do, you have learners that feel that excitement, and you can share with them the importance of the work you do—and the importance to the patients of the work that you do.
2015 By the numbers
11 ACR Awards of distinction 32 Masters designated
---
ACR Distinguished Clinical Investigator Award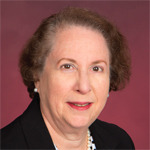 Ellen Ginzler, MD, MPH, MACR, Distinguished Teaching Professor of Medicine, Chief of Rheumatology, State University of New York Downstate Medical Center, Brooklyn
Background: Dr. Ginzler's interest in rheumatology began in medical school, where the combination of "fascinating" patients and dynamic, "selfless" mentors steered her career path.
For four decades, she has studied the clinical aspects of SLE. As principal investigator of the largest investigator-initiated trial ever carried out for SLE, she helped establish a new standard for treating lupus nephritis, with the acceptance of mycophenolate mofetil induction therapy as the standard of care.
In addition to the ACR, she's been active in such organizations as the Systemic Lupus International Collaborating Clinics and Lupus Clinical Trials Consortium. She was a board member of the ACR's Research and Education Foundation from 2002–05, and became a Master of the ACR in 2009.
'Find someone who challenges you, find someone whose intellect you are excited by, and learn from that person.' —Dr. Ginzler
Q: How did mentors influence your career?