SAN DIEGO—At the 2017 ACR/ARHP Annual Meeting in San Diego last month, the ACR and the ARHP honored a group of distinguished individuals who have made significant contributions to rheumatology research, education and patient care. This month, The Rheumatologist speaks with the ACR winners about their individual contributions to advancing rheumatology. In coming issues, we will profile the ARHP winners, as well as the new class of fellows.
ACR Presidential Gold Medal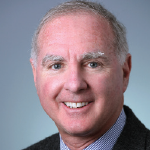 Michael Weinblatt, MD
John R. and Eileen K. Riedman Professor of Medicine, Harvard Medical School; R. Bruce and Joan M. Mickey Distinguished Chair in Rheumatology; Division of Rheumatology, Immunology and Allergy, Brigham and Women's Hospital, Boston
ADVERTISEMENT
SCROLL TO CONTINUE
Background: One of the earliest believers in methotrexate for rheumatoid arthritis (RA), Dr. Weinblatt was integral to the initial and long-term studies that eventually led to methotrexate as a standard, effective therapy. The history of that and other therapeutic advancements are not lost on him.
"Look at what we've done for RA in the past 20 years," he says. "We have stopped structural disease and improved function, and are improving the mortality of the disease."
ADVERTISEMENT
SCROLL TO CONTINUE
In addition to his work on methotrexate, Dr. Weinblatt has also served as principal investigator on many studies of biologics and small molecules. Among his many honors, he was bestowed the ACR's Distinguished Clinical Investigator Award in 2008, and became a Master of the ACR in 2015. He was president of the ACR in 2001.
"We have a great message for patients," he says. "It's nice to be able to tell our patients we can have a significant, positive impact on their disease outcome."
Q: What was most gratifying about your work with methotrexate [MTX]?
ADVERTISEMENT
SCROLL TO CONTINUE
A: All of the MTX investigators had a common goal: to see if MTX could make an impact on rheumatoid arthritis and could it be used safely. We were incredibly collegial and friendly with each other. I think the mutual friendliness and cooperation was positive, and that led to the development of this molecule. When I was a fellow, patients came to clinic in wheelchairs. We don't see that anymore.
Q: What is the biggest challenge in rheumatology today?
A: The high cost of drugs, regulation of drug use by insurance companies and the pharmacy benefit managers are really discouraging to both the clinician and, most importantly, the patient.
Q: After nearly 40 years in rheumatology, what keeps you so engaged with your work?