SAN DIEGO—At the 2017 ACR/ARHP Annual Meeting in San Diego last month, the ACR and the ARHP honored a group of distinguished individuals who have made significant contributions to rheumatology research, education and patient care. This month, The Rheumatologist speaks with the ACR winners about their individual contributions to advancing rheumatology. In coming issues, we will profile the ARHP winners, as well as the new class of fellows.
ACR Presidential Gold Medal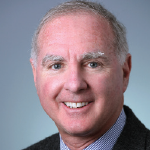 Michael Weinblatt, MD
John R. and Eileen K. Riedman Professor of Medicine, Harvard Medical School; R. Bruce and Joan M. Mickey Distinguished Chair in Rheumatology; Division of Rheumatology, Immunology and Allergy, Brigham and Women's Hospital, Boston
Background: One of the earliest believers in methotrexate for rheumatoid arthritis (RA), Dr. Weinblatt was integral to the initial and long-term studies that eventually led to methotrexate as a standard, effective therapy. The history of that and other therapeutic advancements are not lost on him.
"Look at what we've done for RA in the past 20 years," he says. "We have stopped structural disease and improved function, and are improving the mortality of the disease."