SAN DIEGO—At the 2017 ACR/ARHP Annual Meeting in San Diego last month, the ACR and the ARHP honored a group of distinguished individuals who have made significant contributions to rheumatology research, education and patient care. This month, The Rheumatologist speaks with the ACR winners about their individual contributions to advancing rheumatology. In coming issues, we will profile the ARHP winners, as well as the new class of fellows.
ACR Presidential Gold Medal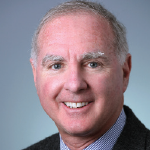 Michael Weinblatt, MD
John R. and Eileen K. Riedman Professor of Medicine, Harvard Medical School; R. Bruce and Joan M. Mickey Distinguished Chair in Rheumatology; Division of Rheumatology, Immunology and Allergy, Brigham and Women's Hospital, Boston
ADVERTISEMENT
SCROLL TO CONTINUE
Background: One of the earliest believers in methotrexate for rheumatoid arthritis (RA), Dr. Weinblatt was integral to the initial and long-term studies that eventually led to methotrexate as a standard, effective therapy. The history of that and other therapeutic advancements are not lost on him.
"Look at what we've done for RA in the past 20 years," he says. "We have stopped structural disease and improved function, and are improving the mortality of the disease."
ADVERTISEMENT
SCROLL TO CONTINUE
In addition to his work on methotrexate, Dr. Weinblatt has also served as principal investigator on many studies of biologics and small molecules. Among his many honors, he was bestowed the ACR's Distinguished Clinical Investigator Award in 2008, and became a Master of the ACR in 2015. He was president of the ACR in 2001.
"We have a great message for patients," he says. "It's nice to be able to tell our patients we can have a significant, positive impact on their disease outcome."
Q: What was most gratifying about your work with methotrexate [MTX]?
ADVERTISEMENT
SCROLL TO CONTINUE
A: All of the MTX investigators had a common goal: to see if MTX could make an impact on rheumatoid arthritis and could it be used safely. We were incredibly collegial and friendly with each other. I think the mutual friendliness and cooperation was positive, and that led to the development of this molecule. When I was a fellow, patients came to clinic in wheelchairs. We don't see that anymore.
Q: What is the biggest challenge in rheumatology today?
A: The high cost of drugs, regulation of drug use by insurance companies and the pharmacy benefit managers are really discouraging to both the clinician and, most importantly, the patient.
Q: After nearly 40 years in rheumatology, what keeps you so engaged with your work?
A: My patients are incredibly inspiring, with how they deal with their illnesses. What is fantastic today, particularly with regard to RA, is that unlike when I started years ago, we now have drug treatment approaches that put 80% of patients into low-disease activity and allow them to function normally.
Q: What has the ACR meant to you and your career?
A: It has been one of the great joys I have had in academic medicine to work for an organization that has a truly outstanding staff and a spectacular executive vice president in Mark Andrejeski. My wife and I have met terrific colleagues around the world. We are still a small specialty, and I think rheumatologists are unique. The ACR provides us that format to interact and move forward with priorities of patient care and research.
ACR Distinguished Clinical Investigator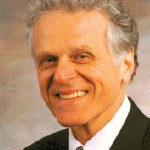 Murray Urowitz, MD
Professor of Medicine, University of Toronto; Director, Centre for Prognosis Studies in Rheumatic Diseases
Background: Drawn to rheumatology because of its "broad spectrum of clinical presentations," Dr. Urowitz established the UT Lupus Clinic and Lupus Databank Research Program in 1970. The longitudinal database has since catalogued nearly 2,000 patients.
"I first made a commitment to collect the data required. Now, I spend my time studying [these] data," he explains. "I see changes both in the clinical and the immunological features of the disease. It's extremely exciting. When I get a new idea, I can go and say, 'let's see what the database shows me.' It often starts me on a whole new line of investigation."
His research findings include the description of the bimodal pattern of systemic lupus erythematosus (SLE) mortality, improved mortality, pregnancy course and outcome in SLE, and identification of early atherosclerosis in SLE.
Knowledge of "the mechanism of how the disease is caused and how this immune system goes awry is evolving at a phenomenal rate now," he explains. "What's known about the immune system now wasn't even thought of not too many years ago. Watching the changing pattern in the clinical presentation, and the evolving knowledge and the basic science that goes along with it, keeps me excited as hell, all of the time."
Dr. Urowitz is a past president of the Lupus Council and sat on the ACR Ad Hoc Committee on SLE Guidelines. In 2016, he was awarded the Lifetime Achievement Award for his commitment to the field by Lupus Ontario, for which he was a founding member.
Q: What keeps you engaged in your work?
A: I don't call it work. I call it play. If it were work, I'd be thinking about gearing down. [Instead,] I'm excited as I was many years ago.
Q: You have supervised the training of more than 130 fellows. What role do you think mentorship plays today?
A: I absolutely value it. What we're going to know about lupus in the next 10 or 15 years is going to be dramatically more than we know today. I'm committed to transmit that enthusiasm. … The good thing about mentorship is that [mentees] are a source of new ideas all the time—and they keep you stimulated.
Q: What advice do you have for early-career investigators?
A: You are in the best field in medicine. Get immersed. Don't look at it as a job. Try to look at it as an avocation. Your patients are wonderful. Try to keep up and understand the science that goes along with it, because it's very exciting.
ACR Distinguished Service Award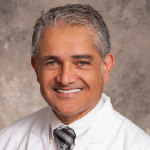 Salahuddin Kazi, MD
Vice Chair of Education and Director of Residency Training, Department of Internal Medicine, Professor of Medicine, Division of Rheumatic Diseases, UT Southwestern Medical Center, Dallas
Background: Dr. Kazi graduated Dow Medical College in Karachi, Pakistan, completed his training and fellowship at UT Houston Medical Center, and joined the UT Southwestern faculty in 1995. Although he originally planned to focus on infectious diseases, he was swayed into rheumatology during residency.
"I realized I was surrounded by some really smart, well-rounded physicians who are excellent at the bedside, use deductive reasoning, and that the subject matter was so interesting," Dr. Kazi says.
He first became interested in registries in 2004, as part of the VA Rheumatoid Arthritis Registry collaboration. He helped launch the ACR's Rheumatology Clinical Registry, as well as the Rheumatology Informatics System for Effectiveness (RISE) registry. He recently concluded his term as chair of the ACR's Registries and Health Information Technology Committee.
"We are in a world of technology and big data. We're going to make a lot of decisions based on how we utilize technology," Dr. Kazi says. "I think we must be very careful to protect the entry of the information. A concern moving forward is that we can execute the wrong job perfectly. Much of the development of artificial intelligence, machine learning and the utilization of big data will depend on the accuracy of the initial information."
Q: What is most challenging about your work?
A: As rheumatologists, we find ourselves with other specialists in an environment where deductive reasoning, making the right diagnosis, spending time with the patients while acknowledged as being important are not compensated for in a fee-for-service world driven by procedures and other ways of getting reimbursed. That puts rheumatologists at the lower end of the reimbursement spectrum. I think this has contributed to our declining workforce numbers, especially as projected.
Q: What does the College mean to you?
A: The ACR is my intellectual home. It is an organization that I trust. The agenda is the correct agenda. It is really about the field, supporting rheumatologists. It is a consistent, clean organization. It is managed extremely well. It's a modern organization. I think it is a model medical society, and I'm delighted to be part of it.
Q: What does this award, from your peers, mean to you?
A: I'm very honored. … It's an unexpected award for me, because I feel that the work that I've done is really the work of several people over the years. I think it really represents the ACR's own success with the registry. This is an award to the entire effort that was put together to create the largest registry of rheumatic diseases in the world.
ACR Distinguished Clinician Scholar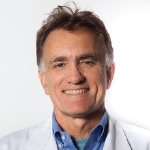 W. Winn Chatham, MD
Clinical Director, Division of Clinical Immunology & Rheumatology, University of Alabama at Birmingham (UAB) School of Medicine, Birmingham, Ala.
Background: During a three-year tour with the National Health Services Corps in the mid-1980s, Dr. Chatham managed a very complex lupus patient while working as a general internist. Lupus has been his career focus since he went straight from the Corps to a rheumatology fellowship at UAB.
"I have had the good fortune of spending most of my career at an institution where one can seamlessly integrate the missions of research, teaching, and patient care," he says. "Working for 10 years in a basic science laboratory trying to better understand the biology of neutrophils in joint and vascular inflammation provided a nice context for appreciating and applying all of the new scientific breakthroughs and the ever-increasing number of therapies at our disposal to help our patients."
And help he has.
Dr. Chatham developed a Lupus Clinic at UAB that exposes patients to clinical trials for new therapies. His research has made progress in explaining the biology and clinical applications of TNF family receptors and their ligands.
Since 1997, he has been the director of rheumatology clinical services at UAB. He is the clinical co-director for UAB's musculoskeletal and skin organ module, and a past recipient of the ACR Clinician Scholar Educator Award, which he credits as instrumental in helping him develop UAB's integrated musculoskeletal curriculum.
"There is always something new to learn and new knowledge to apply" in rheumatology, Dr. Chatham says. "That is probably true for any medical specialty, but I think this has been particularly true for rheumatology the past three decades—and will likely continue for the next three."
Q: What of your work in rheumatology fulfills you most?
A: It's twofold: seeing your trainees succeed and evolve into excellent clinician–scientists, and [receiving] gratitude from patients you have cared for over a 20–30-year time frame.
Q: What is the role of mentorship in the field?
A: For the mentee, it's helping one develop a focus and yet be mindful of the overall context, pointing out potential pitfalls and facilitating helpful contacts. For the mentor, it would be being challenged by new ways of thinking about old paradigms.
Q: So what advice do you have for the next generation of rheumatologists?
A: Stay focused on patient primacy, engage learning habits that will keep you informed of new scientific developments and their applications, and be mindful of work–life balance such that your endeavors are not at the expense of your own well-being.
ACR Paulding Phelps Award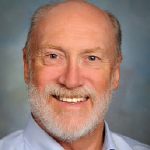 W. Patrick Knibbe, MD
Director of Children's Rheumatology, St. Luke's Health Systems, Boise, Idaho
Background: Dr. Knibbe understands that receiving the Paulding Phelps Award, which honors service from a clinical rheumatologist, means his job is not just medicine. It's giving back.
"I always thought that the first part of your career, you are mentored, and then you kind of did your craft and you honed it, and then you passed on words of wisdom," he says. "That's where I am in my career … nurturing a number of other people who are trying to find the right path in medicine."
If their path follows Dr. Knibbe's, those people will be just fine. He earned his medical degree from the University of Utah in 1976 and completed his residency at the University of Iowa. He has worked in pediatric rheumatology since, in Utah, Idaho and Seattle, where he remains an attending physician in the Pediatric Rheumatology Division at Seattle Children's Hospital. Dr. Knibbe established the Association of Idaho Rheumatologists in 2002 and has served as its president.
Q: Why is service to others important to you when you could just as easily go in, do the job, go home?
A: If you're not paying attention to the greater community, doing acts to try to get better coverage for medications and better insurance plans for the general population, you're … making widgets instead of trying to make things better for the entire system.
Q: When you look back at your own career, where does this honor rank as an accomplishment?
A: I took a look at the list of people who won this award previously, and they are the folks that I most respect in rheumatology. I respect the brilliant researchers and the brilliant teachers at the universities so much, but the folks who have won this award before have been folks like me, who have been putting in the time, taking care of patients, advocating for their patients and really raising the bar in rheumatology for everyone. And it's just really humbling to me.
Q: If you could wave a magic wand and mentor everyone to do X, what would X be?
A: We all got into medicine to study the science and use it to help people. I don't think there's an appreciation of just how amazing the science is in rheumatology now. If I could do one thing, it would be to be one of those incredible communicators who could go back to medical school and sell the excitement about helping people with these terrible diseases.
ACR Excellence in Investigative Mentoring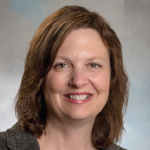 Elizabeth Karlson, MD, MS
Professor of Medicine at Harvard Medical School, Boston; Director of the Rheumatic Diseases Epidemiology Research Program, Brigham and Women's Hospital, Boston
Background: Thanks to her mentor, Dr. Karlson asks herself one question when designing a study: What would the headline of an article in The New York Times about the research say?
The idea is to focus research on the most important questions and craft studies that, accordingly, reach important conclusions. It's fair to say that Dr. Karlson has now been successfully answering the question for nearly a quarter-century.
"I have conducted patient-oriented and translational research in rheumatic diseases over the past 23 years," Dr. Karlson says. "I have expertise in rheumatic disease epidemiology and outcomes research, genetics, gene-environment interactions and the use of bioinformatics to define phenotypes in the electronic medical record."
Dr. Karlson is passionately focused on rheumatic disease epidemiology and predictive models for development of rheumatoid arthritis (RA). In particular, her interests target
environmental and genetic factors and their interactions, as well as bioinformatics analyses of electronic health records (EHRs) for clinical and translational research.
She has funding from the National Institutes of Health (NIH) for translational epidemiology, EHR and bioinformatics research, as well as mid-career mentoring. And she has served as primary mentor for 24 junior faculty, post-doctoral research fellows and rheumatology trainees.
Dr. Karlson is a past recipient of the Henry Kunkel Young Investigator Award from the ACR and the Senior Faculty Mentoring Award from Brigham and Women's Hospital. She has served on the ACR Committee on Research and organized multiple Clinical Research Conferences at ACR/ARHP Annual Meetings.
Q: What is the most fulfilling part of your job?
A: Seeing my mentees develop the skills to embark on independent careers is the most fulfilling part of my job.
Q: What advice do you have for the next generation of rheumatologists?
A: I would advise the next generation of rheumatic disease investigators to work on prevention of autoimmune diseases. I would encourage more early investigators to obtain education in statistics and bioinformatics to gain the skills needed to analyze "Big Data."
Q: What has the ACR meant to you?
A: The ACR has provided the best venue for exchange of scientific ideas at the Annual Meetings, especially in the concurrent abstract sessions, where investigators present their latest findings and receive important feedback on their work.
Q: If you could change one thing about the field of rheumatology, what would it be?
A: I think we should inspire more medical residents to pursue rheumatology training and, especially, clinical research training.
ACR Distinguished Basic Investigator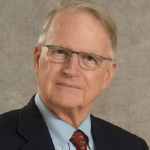 Robert Winchester, MD
Professor of Medicine, and Pathology, Columbia University, College of Physicians and Surgeons, New York
Background: Dr. Winchester's pioneering work in the early identification and tissue expression of human MHC class II molecules helped link MHC genotype and susceptibility to autoimmunity.
Looking back, he says the technology of those years seems almost "primitive. … It took one fellow a year for what now literally can be done in a moment. The depth of research has advanced enormously with the new technologies."
Dr. Winchester earned his medical degree from Cornell University Medical College in 1963 and completed medical internship and a few weeks of residency at The New York Hospital before unexpectedly becoming a captain in the U.S. Army Medical Corps. His research on autoimmune disease began at Rockefeller University in Henry Kunkel's lab just after military service. His current areas of interest include the role of HLA alleles in influencing susceptibility to, and the phenotype of, autoimmune diseases and the way T cells mediate them.
"We understand now that autoimmunity, while undesirable, is probably an intrinsic consequence of how the adaptive immune system is generated, and it's usually held in check by regulatory systems," he says. "The lesson from treating advanced malignancy with immune checkpoint inhibitors reveals that almost anybody can develop an autoimmune disease and what prevents it is a properly functioning regulatory system.
"I think that's where our new developments in rheumatic disease therapy are going to come from."
Q: Why do you tell mentees to become comfortable in the language of the scientific basis of rheumatic disease?
A: If you're not versed in science and able to analyze what's going on, you're always in the thrall of the last person that told you how to do it. So if a drug company says, 'Well, this is going to cure it …' You need to understand the science to appreciate what you're doing to the patient and to their disease.
Q: What is the value of mentoring?
A: To make advances in the evolving art and science of medicine requires commitment and motivation. A good mentor provides an example of how to successfully approach the challenges, endows the next generation with the technical skills and knowledge to advance understanding and provides the example of a psychologic framework of how to see progress and fulfillment rather than frustration in these challenges.
Q: Will there be less dramatic scientific advances moving forward?
A: No, it's still a profound revolution. I'm ever optimistic that additional advances will take place, making our current state of knowledge of disease seem as primitive as the technologies I used early in my career.
ACR Distinguished Fellowship Program Director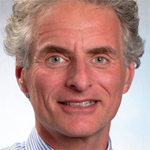 Simon Helfgott, MD
Associate Professor of Medicine, Divisions of Rheumatology and Immunology and Medical Communications; Director of Education and Fellowship Training, Division of Rheumatology, Brigham and Women's Hospital (BWH), Boston
Background: Rheumatology has always had a personnel shortage, but Dr. Helfgott says he has hope for the future.
"Our application pool this year is the strongest it's ever been, attracting people who are interested in clinical rheumatology, in bench research and in clinical research," he says. "I think the challenges are there, because we are not a high-profile specialty, but we do attract smart people who are interested in the bedside approach to medical inquiry, which is really what rheumatology is. We solve problems. We're detectives."
Dr. Helfgott graduated from McGill University Faculty of Medicine. He completed his residency at Montreal General Hospital followed by one year of rheumatology fellowship training in the combined McGill University program. He then spent five years as a fellow in rheumatology and immunology at BWH. He's been the fellowship director there since 2004.
He was a co-editor of the Knowledge+ assessment modules developed by XI; an assistant editor of its weekly clinic-pathologic cases; and co-editor of a pending textbook on neuro-rheumatology, the first of its kind. He is also completing his term as physician editor of The Rheumatologist.
Q: You've noted the work–life balance of being a rheumatologist is appealing today. Why?
A: In the past, some people chose specialties in terms of remuneration. Certainly, as rheumatologists, we cannot compete with the higher-paying specialties. But in terms of quality of life, surveys consistently show us being at the top or very near the top of which doctors are happiest. I think that matters to a lot of people now in medicine. They want something that's going to make them happy, that's going to be rewarding.
Q: Does the maturation of treatment options available to rheumatologists help, too?
A: That has also had an impact. I think in the past people looked at rheumatology and thought it was stagnant in terms of biotherapeutic treatment options. And now that's completely changed. If you look at the top 10 selling drugs in terms of revenue, probably more than half of them belong to rheumatology. It just shows you there is an incredible level of interest that happens because of the big breakthroughs we've had.
Q: Does rheumatology need more scientists, clinicians or both?
A: We need everybody. We are fewer than 5,000 rheumatologists. We have several hundred allied professionals working with us, but even when you add up all the numbers, we're still woefully short of what we need. I will take a rheumatologist of any shade or stripe.
ACR Henry Kunkel Young Investigator Award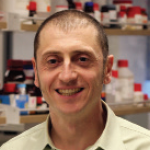 Nunzio Bottini, MD, PhD
Professor of Medicine, Division of Rheumatology, Allergy and Immunology, University of California San Diego (UCSD)
Background: Some people read a Dan Brown novel and get hooked on mystery thrillers. Dr. Bottini read a few papers from rheumatologist–scientists and got hooked on a profession.
"My scientific training was focused on immunogenetics and signal transduction," he says, "and reading the papers of three well-known rheumatologist–scientists sparked my admiration for this specialty."
Born in Rome, Dr. Bottini earned his medical and doctoral degrees from the University of Rome Tor Vergata. He also completed his residency and a fellowship in Allergy and Clinical Immunology there before immigrating to the United States for postdoctoral research training in biochemistry and signal transduction at the Sanford-Burnham Medical Research Institute in La Jolla, Calif. He later completed a clinical fellowship in rheumatology at UCSD.
After making a seminal discovery associating the PTPN22 gene with autoimmunity, Dr. Bottini launched his own laboratory at the University of Southern California in 2005. It moved to the La Jolla Institute for Allergy and Immunology four years later, and added new research lines to explore the role of tyrosine phosphatases in rheumatoid fibroblast-like synoviocytes via a collaboration with Dr. Gary Firestein.
In 2016, he joined UCSD as a tenured professor of medicine, was inducted into the American Society for Clinical Investigation (ASCI) and received the Lee C. Howley Sr. Prize for Arthritis Scientific Research.
Q: What keeps you so engaged with your specialty?
A: Rheumatology is one of the broadest specialties, both research-wise and in terms of clinical practice. It keeps you humble and offers limitless learning opportunities to the curious practitioner and/or scientist.
Q: What is the most fulfilling part of your job?
A: In the research lab, when a project progresses to the point at which we can discuss translation with collaborators or potential industry partners. In the clinic, pushing active rheumatoid arthritis all the way to remission.
Q: What is the elevator speech you would give to a group of peers?
A: I am trying to develop novel therapies for rheumatoid arthritis that would not target the immune system and can be combined with current DMARDs to make them more effective.
Q: What lessons did you learn from your mentor?
A: I had many great mentors, but the one who had the greatest impact on my scientific and clinical career is Gary Firestein. One lesson I learned from him is that defining your field and staying focused is as important as refining and maintaining your skills.
---
Richard Quinn is a freelance writer in New Jersey.