Background: Years of advocacy means years of volunteering, lots of it. So, of course, Ms. Taylor—who could not be reached for this profile—has been busy on the local, regional and national levels. She served for 10 years as the ARHP representative to the National Advisory Council of the Pediatric Rheumatology Collaborative Study Group and is now co-leader of quality improvement efforts for the Division of Rheumatology at Cincinnati Children's and serves on a national task force for the development of quality outcome measures for JIA.
She credits the ARHP with helping her through multiple career milestones.
ADVERTISEMENT
SCROLL TO CONTINUE
"Through all of the years and transitions," she said in a statement provided by the ACR, "my involvement in ARHP has always been a highlight. It has provided a cornerstone for my education in the field of rheumatology."
Ms. Taylor has been involved in pediatric rheumatology for more than 30 years. She earned her bachelor's and master's degrees from Indiana University School of Nursing in Indianapolis and a post-master's degree from University of Cincinnati School of Nursing. She's been at Cincinnati Children's since 1988. Over that time, she proudly notes the evolution of treatment options for juvenile rheumatoid arthritis (JRA) have evolved from aspirin to the continuing potential of biologics.
ADVERTISEMENT
SCROLL TO CONTINUE
She has been an active ARHP member for decades, participating on the Practice & Membership and Advocacy Committees. She was a member of the ARHP Outcomes Measures Task Force and the National Task Force on Development of Standards of Practice for Pediatric Rheumatology Training.
She has authored modules for the Nurse Practitioner/Physician Assistant Post Graduate Training Program and chaired the task force development of a Web-based case for JIA. She co-authored Partnership Training Programs for families in Care Coordination, Educational Rights and Family Support and helped train more than 500 families nationwide.
Janalee Taylor credits the ARHP with helping her through multiple career milestones.
The ACR's Distinguished Fellows Awards
For they're some jolly good fellows … who rheumatology can't deny.
This year's recipients of the ACR Distinguished Fellows Awards aren't just a class of rheumatologists who've "performed meritoriously," as the honor's guidelines state. They're also special in that 2015 is the 35th year ACR has bestowed the honor upon the field's next generation. The Rheumatologist spoke with the winners about their burgeoning contributions to advancing rheumatology: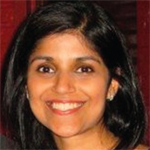 Medha Barbhaiya, MD, MPH, Instructor of Medicine, Brigham and Women's Hospital (BWH), Harvard Medical School, Boston
Background: Dr. Barbhaiya graduated Columbia University and obtained her medical degree from Weill Cornell Medical College. She recently completed her rheumatology fellowship training at BWH, during which time she earned an MPH from Harvard in the program for clinical effectiveness.