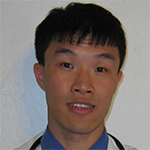 Pui Lee, MD, PhD
Instructor of Pediatrics, Harvard Medical School, Boston Children's Hospital
Background: Dr. Lee studies the molecular pathways involved in the development and differentiation of inflammatory monocytes. His goal is to identify novel ways to target monocyte-mediated inflammation in rheumatic diseases.
ADVERTISEMENT
SCROLL TO CONTINUE
"I am motivated by the accelerated pace of understanding of immunologic/inflammatory diseases," he says, "and the shortage of clinicians caring for children with rheumatologic conditions."
He joined Boston Children's after earning his medical and doctorate degrees at the University of Florida. During his graduate research, he studied the role of toll-like receptors and type I interferons in systemic lupus erythematous with Dr. Westley Reeves. His interest in innate immunity led to the discovering of novel pathways of monocyte development, for which he received a Rheumatology Research Foundation award.
ADVERTISEMENT
SCROLL TO CONTINUE
He is a member of the ACR and Childhood Arthritis & Rheumatology Research Alliance (CARRA).
Q: What led you to pediatric rheumatology?
A: I've seen firsthand the hardship of children with rheumatologic conditions, having to travel for hours regularly to see a pediatric specialist. I felt pediatric rheumatology was the perfect place to integrate my desire to help children with chronic illness and my interest in immunology research.
ADVERTISEMENT
SCROLL TO CONTINUE
Q: What does it mean to be recognized by your peers?
A: I am certainly honored to receive this award. It recognizes the many mentors who guide me during clinical and research training.
Q: How has the American College of Rheumatology—and the Rheumatology Research Foundation—affected your career?
A: The ACR and the Foundation have provided tremendous support. I attended the ACR/ARHP Annual Meeting several times as a medical student, and that experience certainly contributed to my decision to become a pediatric rheumatologist. The ACR is a great resource for identifying mentors and colleagues with similar interests.
Q: What is the biggest challenge you face as a researcher/pediatric rheumatologist?
A: The relative paucity of evidence-based guidelines for diagnostic evaluation and treatment of children with rheumatologic diseases. We often rely on lessons learned from adult medicine. However, this is not always optimal.
Q: What do you see as the future of pediatric rheumatology?
A: Very bright, with the advances in genomics and targeted therapy. As a community, pediatric rheumatologists understand the importance of collaboration and learning from each other through such organizations as the ACR and CARRA to help advance our field.
Q: Where do you want to be in 10 years?
A: I would like to establish my own laboratory and continue my career path as a physician-scientist.